Serial entrepreneur and investor Hermann Hauser has been asked to use his experience of building and backing technology companies as a way of improving the way the government caters for them.
Hauser, who founded Acorn Computers and helped to spin out the ARM business, will be examining the Catapult network and submitting his findings in the summer of 2014.
It was work undertaken by Hauser for the previous Labour government which led to the formation of Catapult centres. These recommendations were then backed by Dyson founder James Dyson and taken forward when the coalition came into power.
The Catapult centres, which now stand at seven, were set up by the Technology Strategy Board using £1.4 billion of public and private scoter investment.
Those existing are: High Value Manufacturing, Satellite Applications, Cell Therapy, Offshore Renewable Energy, Future Cities, Transport Systems and the Connected Digital Economy. Two new centres, Energy Systems and Precision Medicine, are planned to open in 2015.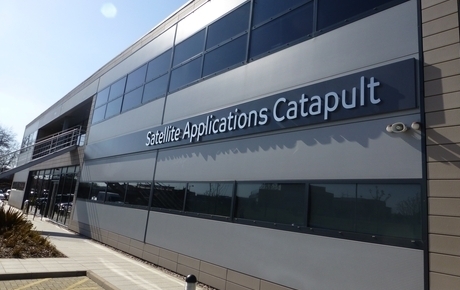 The Satellite Applications Catapult is located in Harwell, Oxfordshire
Hauser has been tasked with looking at the future scope and scale of Catapults and will reportedly examine new models, future funding, going international and how it can tie in with the new British business bank and Green Investment Bank.
More on Catapult centres:
'Following on from my 2010 report on technology and innovation centres, I am delighted to have been asked by Vince Cable and David Willetts to oversee the review of the future shape, scope and ambition of the Catapult centres in the medium to long term,' Hauser says.
Business secretary Vince Cable made the Hauser announcement at the opening of the Offshore Renewable Energy Catapult's offices in Glasgow. A recent report showed that the offshore renewables market could be worth £6.7 billion to the UK economy by 2020.
Vince Cable lifted the lid on two new Catapults in 2013
Speaking then, Cable said, 'Britain has an enviable track record in innovation but in the past we have sometimes failed to commercialise new technology.
'That is why the Catapult centres are so important for securing future economic growth, and ensuring not only can we seize new global opportunities, but more importantly that we can leave the competition trailing in our wake.'
Hauser will be providing his recommendations to ministers in the summer of 2014, where they will then be included in the Science and Innovation Strategy as part of the Autumn Statement 2014.