A group of company founders, venture capitalists and a former head of comms of a tech darling told GrowthBusiness how they get the news and features that matters to them.
Ali Mitchell, partner at venture capital firm EQT Ventures
As a tech investor I read a span of the classic stuff like TechCrunch, general news from the BBC or Guardian and the FT for business news but there's so much out there online. The Information is good for news on fundraising and politics.
Stratechery by Ben Thompson is also an amazing resource, as well as Pitchbook and Crunchbase.
But special mention goes to Axios – they are crushing it and they're probably the fastest growing of them, all particularly in the last year. Everyone's using it, it's brilliant. If you're not on their daily alerts you should be.
Hermione Way, brand consultant and former head of European communications for Tinder
It's important I get my news from a wide range of sources as this helps me put together marketing campaigns that are reactive to the current news cycle/status quo.
My first port of call is always my Facebook feed, why? Because who is sharing which article gives me further context about which news appeals to different political parties.
DailyMail also gives me insight into what the general public is reading as this has one of the highest circulations in the UK.
I also check into The Guardian and BBC and Instagram is more a portrait of where people are and what they are doing.
Ernesto Schmitt and Elio Sceti, co-founders of VC firm The Craftory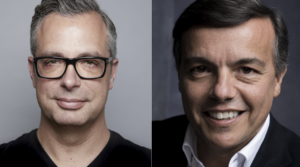 The Craftory co-founders, Ernesto Schmitt (left) and Elio Leoni-Sceti (right
Ernesto: GrowthBusiness, every day. We're all devouring devouring online content and we've gone 100 per cent paperless.
Elio: I read my copy of the Financial Times at the paper stall – I don't buy a paper. I'm on Bloomberg, the BBC on an hourly basis and the FT online. LinkedIn is a fabulous source of content. To me particularly, the quality of your network implies the quality of the content.
Sebastian Lewis, CEO of website builder Mettrr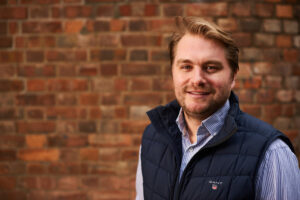 I read physical newspapers – favourite are the Evening Standard and City AM – although I do also read a lot online. These newspapers have started focussing on start-ups a lot more… fifteen years ago you wouldn't have seen a profile, or an editorial on an entrepreneur in those pages. But now there are lots… it's amazing.  I think people are much more interested in the venture world now.
James Davidson, CEO of pet food company Tails.com
I enjoy getting Google Alerts straight to my inbox on topics that matter to me; as a result my news is more targeted and personalised as it was before. I've moved away from reading the Grocer magazine in print.