International expansion is on the cards for Squawka after the start-up banked growth capital and signed a partnership with sports business Doyen Global.
Having launched as a second screen populated by live data visualisations and social media for the European Football Championships in 2012, Squawka now has two million monthly users of its online site and iOS application.
Its service has grown to include news, stats, game analysis, social media, live blogs and images in real-time as well as comparison tools.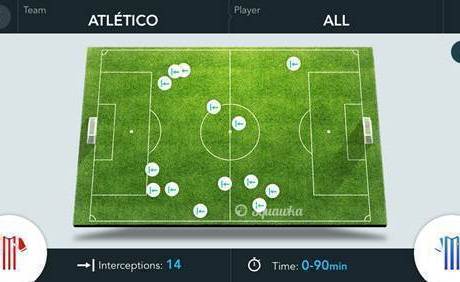 Squawka is tapping into a growing trend of sports fans getting more involved
Investors in the new round, which is thought to be worth over $3 million, include Neil Hutchinson, who founded Forward Internet Group, brand businessman John Hegarty and Spark Ventures chairman Tom Teichman.
The new partnership it has signed involves Doyen Global, a sports image firm set up by Simon Oliveira and Matthew Kay in April 2013. Having previously served as senior executives at Creative Artists Agency and XIX Entertainment, the firm has been involved with Brazilian footballer Neymar, the Manchester United 'Class of 92' group and German tennis player Boris Becker. Oliveira is also still involved with managing the communication of David Beckham.
Sanjit Atwal, CEO and co-founder of Squawka, comments, 'At a time when general VC interest in the sports sector has been significant, we have been working hard to bring together a team of like-minded strategic investors that can help propel Squawka to become a household name for football fans.
'By focusing on the business metrics alongside the incredible strategic value of the board we feel we have a real shot of becoming the de facto multi-device companion for football fans globally.'
Previous funding for Squawka came in the form of what the business calls a 'significant' investment from advertising firm Bartle Bogle Hegarty (BBH) in September 2012.
Squawka, Doyen's managing director Oliveira says, are at the 'forefront' of where the digital sports industry is going.
'By bringing in the extensive experience Doyen has of the sports industry allied to the digital expertise of the Squawka team we feel we can become a major player in the marketplace,' he adds.