Over 589,000 companies launched in the UK last year alone, but over half of new businesses fail within their first five years. It's no secret that growing a business is tough – and for anyone on the journey to launching and scaling a business, only a few things are ever certain.
Yes, it will be hard work; yes, things will go wrong and you'll often have to improvise; and yes, you'll need some luck along the way. And the hardest part of all? If you're lucky enough to successfully grow a company and move on to build your second business, you're right back to square one – with the same set of challenges all over again.
Taking shortcuts second time around
Investor Ben Horowitz's concept of 'Second Startup Syndrome' – sharing his experiences of how many entrepreneurs succeed first time round, but lack the patience and persistence to make it work with their next venture. They skip too many hurdles and try to make things happen too fast, growing a business that isn't built to last. In fact, given how much of the premise focuses on the company founder, perhaps we should rebrand his hypothesis as 'Second Founder Syndrome'.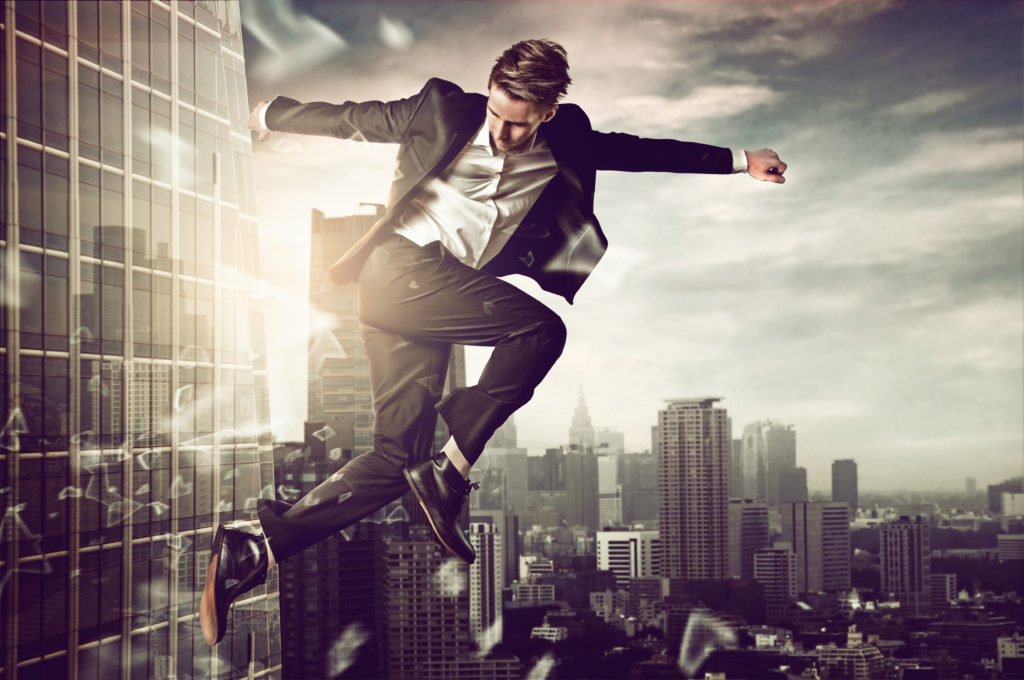 I'm fortunate to have been through that journey twice – first growing a family-run technology business to become the industry standard, and now scaling up my second company to reach two million end-users in 115 countries. And although they're common, the pitfalls of second startup – or second founder – syndrome are avoidable. So, when it comes to growing your next company on solid foundations, here are five golden rules I live by that may offer some great lessons to other founders.
Try selling before you have a product to sell
Between your first and second business launches, priorities are bound to shift. Whether professionally or personally, you'll have different goals with your second business than with your first.
Perhaps you're looking at expansion into a new territory, or a launch into a new vertical. But one thing must not change: do your homework. Testing for potential traction and finding product-market fit for your idea is invaluable. Before building the business around a product the market doesn't need, it's worth re-evaluating your offering – no matter how many businesses you've run.
This could mean conducting some market research, or enlisting a group of advisors and partners who know the industry inside and out. Have you spoken to potential customers before investing in building the product, for example? In fact, try taking that approach to the extreme – by setting out the use case and asking potential customers to commit in writing to your product before you even start to build out different areas of your business. There's no greater test of your idea than this, and it could help you build a solid sales pipeline before investing heavily in other aspects of the business.
Build a (realistic) financial plan
As an entrepreneur, mistakes come with the territory: it's our job to make them, address them, learn from them and move onto the next challenge. That said, there's no excuse for not building out a realistic financial plan.
Spending too little time on this, or neglecting it altogether, can have serious consequences, from accurately forecasting cash flow to securing funding. But getting it right can give you a solid financial backbone to build on – making it easier to build out a stable team, send the right signals to potential investors, and build a business sustainably.
Build out several versions of cash flow forecasts that cover both positive and negative scenarios for the company's success. Does your solution ship on time? Is customer acquisition going to plan? Create the worst-case scenario, an almost worst-case scenario and then one which is just "not great", and make sure you can survive all three. A key question to ask yourself in any situation is "do I have enough cash to handle the receivables, inventory and payroll"? Knowing how to answer this and other key – albeit difficult – questions will give you huge peace of mind should things not go to plan.
Prioritise your people
Assuming that things went well with your first business, it's likely you'll have built a team of talented people that you trust. This can give you a huge advantage as you start to scale, so don't be afraid to use it. Bring in some of those trusted colleagues into the business from early on, and give them equity with them to given them a skin in the game. After all, the most effective way to reduce risk is working with good people, and knowing this from the moment you hire them could prevent issues down the line from hiring untested senior team members.
Remember that investors are backing you as a person, too – which also goes for your team. Working with a proven team that have worked – and succeeded – together before, is a compelling pitch to investors and employees, making the value of your existing network even greater.
>See more:
Why a business plan is for the lifecycle – not just for start-ups
Building a winning team: Lessons from the world of sport
SME marketing: balancing the short and long-term views
Agree your MVP, and deliver it
This is another key one for been-there-done-that entrepreneurs, who might want to skip the early stages and jump straight to raising money or running marketing campaigns for a product that's not even finished. With product-market fit in place, focus on honing your minimum viable product (MVP). There will always be tough competition on the ideas front, but not everyone will be able to deliver on their MVP.
Once you've introduced the product to prospective customers, it's essential that you're responsive to their feedback – your early customers will become a vital reference base. However, make sure that you don't get swayed by every piece of customer input in order to build a solution which fits everyone's needs before you launch – it'll never even make it into beta testing.
Make the most of your network
It's a cliché, but it's true: your personal network is key. It's likely that you worked tirelessly to build a network for your last business, so make the most of it. If you can develop a solution which addresses other business challenges and needs that your existing network faces, you have a ready-made group of potential customers that trust you and your solution.
Also, bring in those trusted advisors from within your network as a sounding board – and if their own expertise doesn't directly transfer to your new venture, ask if they know someone whose experience can. And finally, even if you built up a huge network from the first business, be ready to double-down: keep networking, making introductions and seeking advice from those around you.
The stats don't lie, and it's never easy to get a business off the ground – let alone scaling one up sustainably. But by following these five rules you'll give yourself every chance of making a success of your second business.
Alan Rich is the co-founder and chief executive officer of expenses claim software company Chrome River Technologies