EXCLUSIVE: Three companies have raised £50m in funding between them through MMC Ventures' new £100m Scale-Up Fund, which backs fast-growth businesses.
MMC Ventures says that institutional investors, funds which use pension funds, have boarded scale-up companies backed by its Enterprise Investment Scheme (EIS) fund for the first time. This is a first for the UK, says MMC.
And institutional investors have ploughed a further £42m into the three companies alongside the fund, bringing to the total raised to £92m.
Bruce Macfarlane, managing partner MMC Ventures, said: "We have a long history of leveraging our capital by attracting further investment from third parties into our portfolio."
Having MMC Scale-Up Fund on board also offers MMC's existing EIS investors another way to cash in their investment apart from a trade sale. Institutional investors take over shareholders' equity in a company.
So far, Interactive Investor, Safeguard Global and Masabi have raised equity through the Scale-Up Fund, with another two deals closing.
Macfarlane said: "We're the only EIS scheme that has gone out and done what we've done."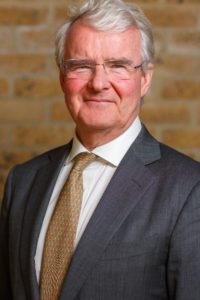 MMC Ventures rocket
The Scale-Up Fund is the third stage of what could be seen as the MMC Ventures rocket.
Back in 2005, MMC Ventures started raising money through the tax efficient EIS scheme and continues to raise about £30m-£40m through EIS annually. Its evergreen MMC EIS Fund invests in about eight to 12 tech businesses each year with sales of at least £1m each. The EIS fund writes cheques up to £5m in Series A with follow-up rounds of Series B and C up to £12m per company.
In 2012 MMC Ventures won the contract to run a £14m seed fund for tech companies based in London, offered by then London mayor Boris Johnson. Last February, MMC won the contract to run the larger £52m Greater London Fund, also promoted by London mayor Sadiq Khan.
Macfarlane said: "Our core business is Series A but with the seed fund we can go in much earlier. Seed is a much riskier proposition and so we expect a much higher failure rate."
What this means is that MMC can offer funding through every stage of the entrepreneur journey, from pre-seed funding as low as £50,000 to cheques as large as £25m through its latest Scale-Up Fund.
All three Scale-Up fund companies were already in the MMC Ventures portfolio, underlying its soup-to-nuts approach.
Macfarlane said: "The new Scale Up Fund enables us to support those companies that are still developing strongly but have grown beyond the EIS limits."
Today, MMC Ventures has £450m worth of funding under investment, having backed over 60 early stage tech companies including recipe delivery service Gousto, streaming platform Mubi and video producer Base 79.
It has exited a dozen of its MMC EIS Fund investments so far, including CloudSense, MoneyExpert and The Practice Group.
Sectors that MMC focuses on include digital health (Current Health), fintech (Treasury Spring), consumer brands (Bloom + Wild, Pact Coffee), business software such as payroll, and internet infrastructure.
MMC sees itself as having two differences from other EIS schemes in the market.
First, its principals invest their own money alongside their investors. Right now £14m of the £450m it has invested was raised internally. And that goes for junior staff as well, even if they are only writing cheques for as little as £200.
Second, the depth of its research. MMC has a research team that explores topics such as artificial intelligence or blockchain. It then approaches firms that it sees as attractive potential investments directly.
Macfarlane said: "We dive deeper, we do a market map of companies and then show the entrepreneur where we've analyse the market and the strategic challenges we see in that market. This goes down very well."
Engine room
MMC was founded 20 years ago by Macfarlane, a former lawyer-turned-banker; Alan Morgan, former head of financial services at McKinsey & Co; and Alan Cockell, a Bermuda-based hedge fund manager. All three were angel investors in their spare time.
"The perception we had was that, at the time, the angel market was fragmented and unsophisticated. My feeling was that there was a way to professionalise that. We would have an engine room of individuals who would source the deals, do the due diligence, sift them and then offer them out to interested investors," said Macfarlane.
Like Parkwalk EIS scheme, which has warned that foreign investors will buy up British tech companies at a discount unless British investors step in, Macfarlane sees the Scale-Up Fund as meeting a need.
Macfarlane said: "We're getting better but there's definitely a gap in the market for companies that need large cheques but are still loss-making. And American companies are coming to sign those cheques."
Macfarlane appreciates that being an entrepreneur can be a lonely existence and so MMC Ventures' central London office is open to its portfolio companies if they want to hold client meetings there, or just socialise with other founders at twice-weekly evenings.
"We can do everything we can to make introductions for the entrepreneur, which they find valuable. Talking to somebody else whose done what you're trying to do is hugely helpful," Macfarlane said.