The fintech start-up founded by the co-fund and former chief executive of Marketinvoice has closed a $30 million (£22.8 million) funding round, backed by Revolut investors Index Ventures and Balderton Capital.
Mimiro, formerly known as Complyadvantage, uses artificial intelligence to analyse the risk of financial crime for some of the world's largest banks. It monitors potential clients for links to terrorist funding, money laundering and fraud.
It will use this second investment wave to build a global database of risk profiles for every commercial entity and individual in the world.
Mimiro works with over 350 firms in 45 countries, with clients including Santander, Cross River Bank and Azimo. It operates offices in London, New York, Singapore and Cluj in Romania.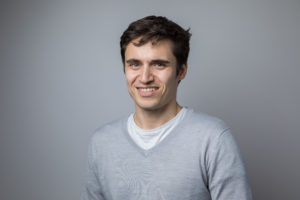 The company has tripled its revenue in the past 12 months alone, and has rapidly expanded in the US, having signed its 100th customer.
Index Ventures, the London and San Francisco-based venture capital firm, led the Series B round, and were joined in the round by existing investor Balderton Capital. Index has previously backed the likes of Just Eat, Skype and Slack.
Jan Hammer, partner at Index Ventures, joins the Mimiro board.
Balderton, an existing investor in Mimiro, has funded firms such as Citymapper, Crowdcube and Zopa.
Mimiro boss Charles Delingpole said: "We exist because globalisation is intensifying the business problems of trust… [with some firms being] hyper-cautious and conservative, losing out on commercial opportunities – in some cases abandoning entire countries or industries."
Index Ventures partner Jan Hammer said that by identifying risks before they happen, Mimiro had adopted a new approach. "Historically, financial crime tends to run ahead of the means of catching it," he said.
"The bigger vision – to get a complete picture of risk for all people and companies globally – has real potential to shake up the market."
Last week, Delingpole's former company Marketinvoice received an investment of $72 million from Barclays and Santander InnoVentures.