A £500,000 investment round has been closed by The Chapar, a British digital fashion concierge service designed for shopping-averse males.
Founded by Joe Middleton and his son Sam, the business operates on the premise that the way men buy clothes is 'fundamentally flawed'. Users of the service are delivered a trunk containing in excess of 50 brands arranged into suggested outfits, with only what is ultimately kept, paid for.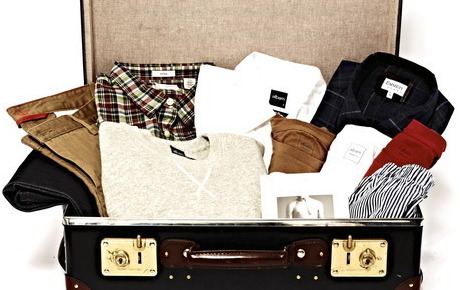 The Chapar provides a bespoke way for men to shop for clothes
Prior to setting up the business, the senior Middleton had spent 20 years in the fashion industry working for the likes of Levi-Strauss Europe – where he served as president for EMEA.
Middleton junior comments, 'We are very excited to have raised investment from such an influential group of people.
'These industry experts will help us drive our successful business forward into the future to help more and more men upgrade their wardrobes with ease.'
Investing alongside John Hegarty, who co-founded advertising agency BBH and serves as chief executive, are Warren Johnson, CEO and founder of PR agency W, Heal's CEO Will Hobhouse and FusePump co-founder Rob Durkin.
Since founding in 2012, The Chapar has built up a membership of 40,000 and year-on-year revenue growth of 400 per cent. The capital it has banked through the transaction has been earmarked for expanding into new European markets.
The company's name originated from the Persian Empire where the chapar was the 'original courier' delivering messages to outposts. According to the business, it's combines 'cutting-edge web technology' with 'expert human insight' to understand needs and preferences.