Following a new overarching brand that owns three airline consultancy companies, managing director Mike Edwards explains how the firm can thrive in a high volume, low margin business.
What are the details of the company, when was it founded and why? Also, what is your background?
The Travel Innovation Group is a brand that encompasses a group of three complementary companies which use innovative technology to offer fares to the travel trade and groups on behalf of over 50 global airlines. It's the overarching brand of flight consolidators Aviate and Lime, along with travel technology provider Calrom.
I started out working part-time in cafes and hotels whilst I was still at school. This inspired my decision to dive straight into the hotel industry, rather than continuing on to further education. After spending much of my hotel career in the UK, including opening new hotels, this eventually led me into the position of general manager at a boutique hotel in Barbados.
From there, I was offered the opportunity of joining Inspiring Travel Company (ITC), a leading UK luxury tour operator, and progressed from product manager to managing director, spending a total of 10 years there.
I launched Lime Management Ltd in 2003, to provide a search, booking and ticketing service to the UK travel trade for British Airways flights. Calrom was established in 2007 to develop market-leading technology that would support the growth of the Lime. We then agreed with British Airways that Lime would be exclusive to them, so we launched Aviate as a separate business in 2009 to handle all the other major airlines in the world.
2018 finally saw the launch of the Travel Innovation Group brand which unites these three companies. We have extensive plans to bring a number of new products to market this year to expand our offering to customers and move into new markets.

How much initial investment did the company need to start and where did it come from? What was the money used for and how was the product developed?
Initially the shareholders of Lime agreed to help with funding pro-rata to their shareholding. This meant each shareholder had to raise their own funds. Some from savings, others (like me!) a re-mortgage of my home. From the outset, we recognised collection of monies due was a key priority as it was inevitably a high volume, low margin business model. To this end, for those on agreed credit terms, we instigated a regular direct debit process to ensure there is no delay in receipt of funds. This meant we were able to manage our cash-flow very tightly and from there we were able to grow.
A key part of our development, has been continual investment in our technology capabilities. From early on, we recognised that to grow we needed to be enterprising, developing and offering airlines new capabilities to help them increase their ticket sales, and as a result grow our revenue.
This eventually led to the founding of Calrom, a technology company dedicated to designing and building innovative technology solutions for the airline industry.
In recent years, we've invested as much as 65 percent of our annual revenue back into technology in order to develop new products that will help the business operate in new markets.
What marketing did the company employ to maximise exposure?
Initially, Lime primarily grew through us setting up face to face meetings to develop good relationships with airlines and the travel trade. As more partners came on board, we developed a strong reputation in the industry and word quickly spread.
Following the expansion of the business, and founding of Calrom and Aviate, we introduced a much more strategic approach to marketing. This included establishing a dedicated marketing team, who have utilised range of marketing tactics to capitalise on our initial successes.
We've used email marketing campaigns to directly communicate with our target audiences, and we've launched targeted advertising campaigns in key industry media, as well as partnering with media titles to offer competitions. We also work closely with the airlines whose flights we sell on joint campaigns.
In the last year, we've worked closely with a PR agency to help us raise our profile even further. The team focus on securing regular coverage in our key trade titles, establishing Travel Innovation Group as a leading voice within the travel industry.
See more:
Entrepreneur interview: Mark Roberts, founder and CEO of Lightfoot
Entrepreneur interview: Florent Malbranche, CEO & Founder, Brigad
Entrepreneur interview: Savannah de Savary, founder and CEO of Built-ID
Talk about the company's growth trajectory, from being founded to establishing revenue, to covering costs, to moving into profit.
With the support of British Airways, Lime got off to a strong start. We then reinvested the revenue generated to develop new products. For example, in 2010 Lime expanded into the North America group bookings market with British Airways, followed by Iberia in 2012.
When we launched Aviate we had two airlines who were very excited about a partnership with us, so we got off to a very good start in the first year. We found the second and third year more challenging as we set out to convince other airlines to work with us. There were a lot of face-to-face meetings to get them to join Emirates, United Airlines and the others who were already on-side but after lots of hard work from our team airlines came onboard one by one.
Aviate then expanded quickly, over the last few years we've gone from a base of £20 million with year-on-year increases of 100%, then 50% and a predicted further 50% next year. The company now offers fares on behalf of more than 50 major airlines and is on course to generate £90 million revenue in 2017/18, up from £60.7 million in the previous 12 month period.
As the companies have grown, our team has too. Along with investing in technology, we've invested in our people, growing both in size and geographical location. Following the launch of Calrom in 2007, we have established additional sites for the business, supplementing the main technology office in Wilmslow with development and support offices in Manchester, Sydney and Lahore, Pakistan. We also opened a second office for Lime in Sydney in 2014. More recently, we've united the headquarters of Aviate and Lime under one roof at World House in Ellesmere Port, this was a brilliant decision for the business.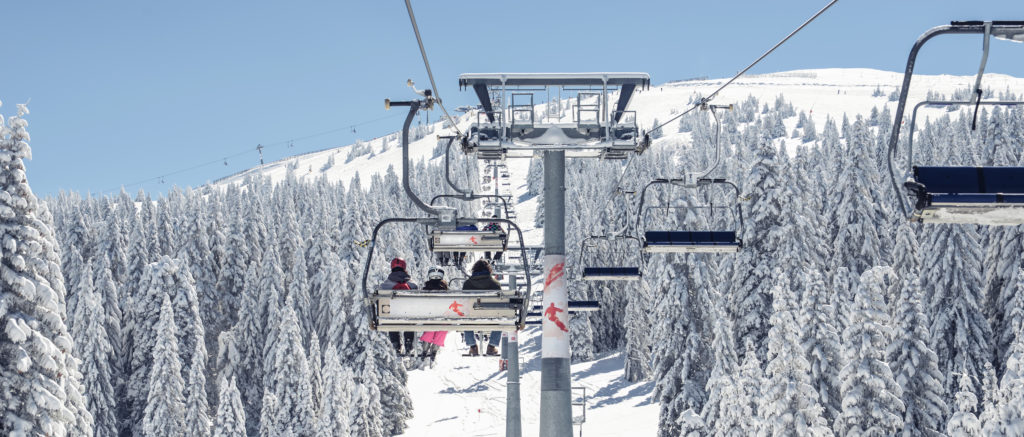 How important is an inspirational figurehead to a scale-up company?
As the figurehead, you need to be able to deal with both the highs and lows, and to be able to give your staff confidence that you can be innovative in resolving the problems and challenges. It's also important to have someone to share your pressures.
To get the most out of my colleagues, as well as customers and other organisations, I treat them with empathy and equal importance. The key is knowing the issues that are important to them. Dealing with employees' career aspirations is as important to the organisation as ensuring your governance procedures are in order for the bank and taking a little time to listen to a customer's personal problem ensures they know you value them.
From the outset, we had a strong set of values which guide how we operate as a business. These include treasuring our customers, rewarding success, and being willing to take all the opportunities given to us, as well as cherishing good humour, being caring to all the team and protecting our 'soul'. As we've scaled-up one of my main focuses has been to ensure that these values, which were central to the founding of the company, continue to be adopted by all our team.
What specific advice would you give to scale-up companies looking to build their company to exit?
We are focused on driving the business forward into our next phase of growth. Regardless of the underlying reason for growing a business, I believe there are a number of lessons from my experience that could be helpful to other companies.
The companies that make up Travel Innovation Group expanded very quickly. This not only causes logistical issues such as office space, but also cultural and service issues. Scale-up companies need to be prepared for growth at any time, whether this is a rapid change or something that takes a little more time, so that they can ensure their core principles remain fundamentally the same and that service levels don't suffer.
Another piece of advice is to make sure you've given yourself enough thinking time. Over the last few months, I have been thinking about how to take the Travel Innovation Group companies into the next era and increase turnover. The lack of clear answer was frustrating me and whilst I wasn't thinking about it constantly, it was always a subconscious thought in the background whilst I was doing other tasks, possibly distracting me from giving those things 100 per cent.
I tend to think clearest on ski lifts, and during a recent ski holiday, I had a morning skiing alone with the sole purpose of thinking through the challenge. All of a sudden 1,500 metres up a mountain, 30ft in the air, the bones of a solution came to me. With a clear mind and a clear focus I came back to work, fully enthused about the plan and committed to a new way forward.
Of course, not everyone likes skiing, or has the chance to ski when a problem needs thinking about. However, we all have time to go for a walk, go to a coffee shop and sit and have a coffee alone, or shut down your laptop for half a day and just jot your thoughts and plans down. You rarely see in someone's diary a slot for thinking time, but sometimes you need just a little time away from your desk.
Michael Edwards is the managing director of Travel Innovation Group