Since founding Exeter-based motoring analytics firm Lightfoot, former investment banker Mark Roberts has now signed up over 100 clients, including Boots, Alliance Healthcare, Virgin Media. Here he talks about how the company sold the idea to angel investors and how it bagged a million pound grant from the government.
What are the details of the company, when was it founded and why? What is the background of the founder and the vision of the company?
Lightfoot is a fresh, vibrant cleantech company, founded in 2013 out of electric engine manufacturers Ashwoods Electric Motors. Our product is an innovative connected car technology that uses Formula 1 analytics to help drivers find their 'sweet spot', coupled with a rewards platform that makes their better driving pay.
Our technology has been described as the 'Fitbit for cars'. It rewards and incentivises truly better driving – the kind that helps drivers reduce fuel costs and insurance premiums, not just tick boxes. It also significantly reduces the environmental impact of cars and makes our roads safer.
Fleet clients have reported average savings on their fuel bills of 15-20 per cent and up to a 60 per cent reduction in accident rates. Before Lightfoot, fleet drivers had black boxes fitted in their vehicles that would track and report on their every move. We disrupted this model by putting the driver in control of their own performance and rewarding them for self-improving.
We are excited to be rolling out our consumer product in late 2018, bringing the benefits of Lightfoot to private drivers up and down the UK.
Our vision? To have Lightfoot on dashboards across the globe, making driving fun again for millions of people, and making a significant impact on air pollution and road safety.
How much initial investment did the company need to start and where did it come from? What was the money used for? How did the product grow to the point where another round was needed?
At the outset, Lightfoot was funded through angel investments. We put that money towards creating a great product and building a fleet customer base that gave us the credibility and proof-of-concept to lobby for further investment and develop our consumer offering.
In total, we've raised £8 million across both Lightfoot and Ashwoods Electric Motors – the most recent round of which came this year from the UK Government's innovation body, Innovate UK. This investment has fuelled steady growth, as we've now shipped 20,000. Lightfoot devices and grown our fleet customer base to over 150, including household names such as Boots and Virgin Media.
We've grown revenues steadily over the last few years, doubling our turnover from £1.5 million in 2016 to £3 million in 2017. We expect to see 83 per cent growth this year to turn over £5.5 million and double our headcount by the end of the year.
A future-proof solution that can save lives and money, as well as tackle multiple environmental challenges, will always be attractive to customers, prospects, and investors alike.

What was the source of the latest round of investment? How did it come about and what contacts were utilised?
In April, we were thrilled to receive further backing from the UK Government, being the first to receive one of Innovate UK's new Innovation Loans. This scheme is tailored to companies just like Lightfoot – pioneering businesses in the latter stages of development, often close to market. We have previously received a three-year grant from Innovate UK as part of the UK Government's ongoing efforts to invest in autonomous and connected vehicle technology.
A screenshot of the Lightfoot app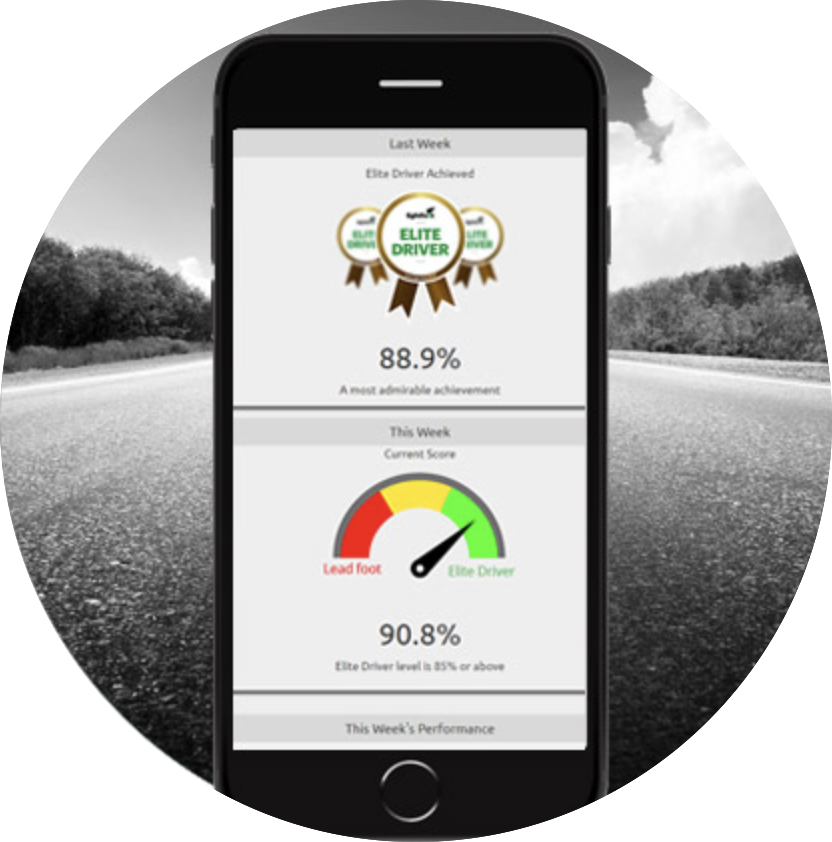 Talk about the investment process. From start to completion, what was involved procedurally and what do scale-up companies need to be aware of to ensure an efficient fundraise?
Thankfully for us, the Innovate UK funding process is pretty straightforward. Applications open, you bid and if your project is good enough, you get awarded the funding. The process involves lots of admin and a couple of rounds of interviews before you find out whether you've been chosen.
That being said, we've gone through our fair share of equity fundraising too and it is a long process – much, much longer than anyone could imagine. Getting to an offer stage can take months, and then due diligence can take months as well.
Pursuing investment does take away from the day to day of running your business. You're spending a lot of time pitching your business and vision to people who don't know it.
You have to be careful to not take your eye off the ball, ensuring that you're getting investment while continuing to push the business forward.
See more:
What cleantech firms could apply for the Chinese joint fund?
Entrepreneur profile: Nick Oettinger, The Furniture Recycling Group
How the home energy revolution will challenge the status quo
What exactly will the money be used for and how will you maximise control over your cost base moving forward?
We will use the loan to develop and test our connected car technology even further ahead of our consumer launch, and it will also enable us to scale the business and expand into new markets.
What specific advice would you give to scale-up companies seeking to follow the same route of investment?
Every company is different. It depends on your proposition and your growth plan but there are opportunities out there and keen investors so long as you can communicate your strategy effectively.
We have found Innovate UK to be very supportive of us and feel other companies who have viable and useful innovation ideas would be sensible to get involved with them sooner rather than later. The buy-in we have received from them and the opportunities they've given us to showcase what we have achieved have been hugely valuable – do not underestimate the importance of an investor who really believes in what you're doing.
Find out more: Lightfoot