Demand for flexible office space has been growing for last five years, with an explosion of new companies in this space and a shift in attitude amongst businesses looking to reduce risks of long-term property lets contributing to the growth.
Here, Giles Fuchs, flexible office space entrepreneur, explains how he has grown his business, Office Space in Town with the help of investment and a vision.
What are the details of the company,when was it founded and why? What's your background and what's the vision of the company?
My father, who was a scientist, imported the concept of a serviced office from New York in the late 70s, but it was my mother who brought the vision to life, opening the UK's first serviced office in 1979. This formed the roots for the company, but it wasn't until my sister Niki and I took this initial seed nine years ago that OSiT was officially formed in 2009.
Anticipating the surging demand for flexible office space, our 25-year vision at that time was to own ten buildings in London, but thanks to our business model we have attracted significant international and family office investment, which has accelerated our growth, enabling us to reach this goal just nine years after we started trading.  
How much initial investment did the company need to start and where did it come from? What was the money used for and how was the product developed?
OSiT started with serviced office buildings in Cardiff and Northampton. Initiall,y we didn't need any investment because we had management contracts which were sufficient to support the company in its initial phase.
In 2012, we secured investment Forum Partners which enabled us to launch our first joint venture and allowed us to buy our first three central London office buildings.  
In 2016, we secured further funding from Forum Partners as well as funding from a leading Chinese real estate asset manager, Kailong, which enabled us to develop our flagship building: St. Dunstans in Monument, which incorporates beauty treatment rooms, sleep pods, restaurant and roof top terrace café / bars.
Today we have a multi-million-pound portfolio of exceptional, city centre office buildings, six of which are located in Central London. Thanks to further funding secured last year from one of the UK's wealthiest family offices, we are actively looking to expand our portfolio by five new office buildings.
We understood from the start the vital importance of exceptional quality in our 'product' – our office buildings. Unlike most serviced office providers who operate leasehold models, we own the freehold for our buildings.  This has enabled us to invest heavily in the design of our buildings to produce the highest possible office environments, with embedded tech capability which anticipates future innovations.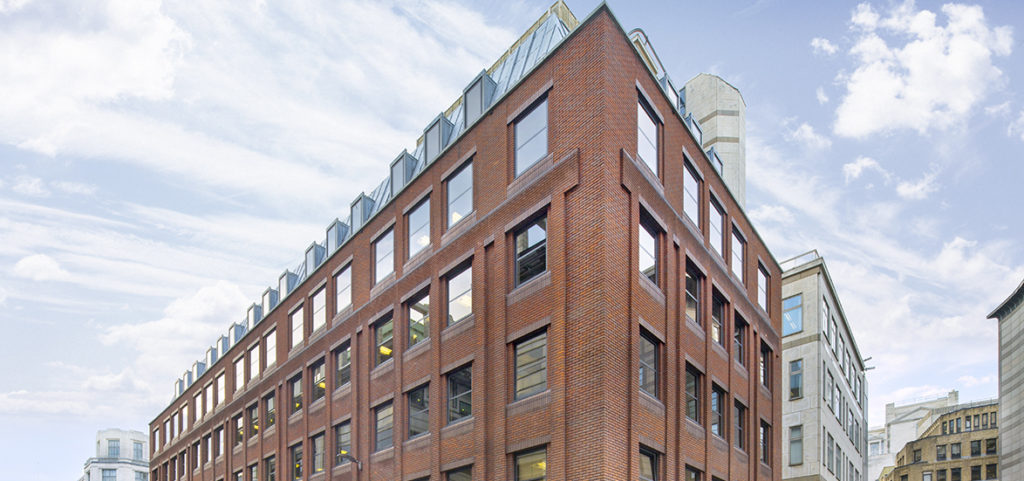 What marketing did the company employ to maximise exposure?
In our industry most of our sales are secured through brokers. However, we have a dedicated and engaged leadership team who ensure that the quality and marketing of our offering.  Each building has its own manager who is responsible for driving occupancy in their building. We also receive a great number of referrals from clients.
We keep a close eye on occupancy levels and tenant pipeline, so we can maintain the near full occupancy rates across our offices. Thanks to this, and our exceptional product we consistently beat market occupancy averages.
As well as this, we have told our story, and created a strong brand which is true to our family values. We treat our clients and staff like family and spare no attention to detail, from the exceptional design of our buildings to our meticulous customer service – we even established our own cleaning company to ensure that the service is faultless. This is what will keep us a step ahead of our competitors.
>See more on flexible working
Entrepreneur interview: Michal Szlas, CEO and founder of OTTY Sleep
Don't be afraid to be the first: Office Space in Town
Entrepreneur interview: Nakul Sharma CEO of Hostmaker
Talk about the company's growth trajectory, from being founded to establishing revenue, to covering costs, to moving into profit.
We have enjoyed a rapid growth trajectory. From our foundation the OSiT brand has an annual turnover of £21 million, with a multimillion-pound property portfolio.
As well as the rental of traditional commercial office space, service offices generate additional stable rental income from contracted services, such as IT and reception facilities, and variable revenue from services such as bookable meeting rooms, in-house restaurants and salons.  
Thinking for our future trajectory, we have recently broken into the leisure and hospitality sector with the acquisition of Burgh Island. With years of experience in developing and running exceptional serviced office buildings, which provide outstanding levels of service to clients (including the serviced bedrooms in our flagship monument building), it is a relatively small step into leisure and hotels. Ultimately it is all about service. 
The acquisition of Burgh Island marks a major milestone for OSiT as we expand our portfolio from service offices into the leisure and hotel sectors, and increase our footprint beyond Central London.
 How important is an inspirational figurehead to a scale-up company?
I am a strong advocate of the notion: behind any successful organisation is an inspirational leader, but I couldn't have built the business without Niki in her role of managing director, and I never underestimate the importance of a strong management team.
A strong leadership team has the power to grow a business. It is the job of the leadership team to mould and communicate the long-term vision and direction of the company, establish a company ethos, foster a company culture that inspires employees to reach their full potential, and establish goals that will ultimately set the business apart from its competitors.
At OSiT we run a Leadership Academy for all General Managers, which incorporates leadership training days, specific project development and team building exercises such as Tough Mudder challenges. Staff and suppliers alike are viewed as part of the OSiT family.
What specific advice would you give to scale-up companies looking to build their company to exit?
Quality of product is at the heart of recurring revenue. Do what you do and do it exceptionally well – consistently. We remain a family business and this ethos is reflected across the company. Our staff is a top priority for OSiT and we do our utmost to create a highly motivational working environment that actively supports learning and development. Every member of our team plays a critical role in making sure OSiT continues to be successful. We have also appointed a director of quality and control, Tracey Holloway, whose role is not only to ensure that we deliver exceptional standards of service day in, day out across all of our centres but to encourage the sharing of best practice and innovation.
Only through your team can your company stand out from the crowd to attract investors and show that you can outperform your competitors. Together with your team, demonstrate to potential investors that you have a unique model with a proven track record, which can be replicated and that presents a scalable opportunity.