The French tech company is heading into the UK and is looking to solve the recruitment issues of getting quick turnaround of experienced staff in the hospitality industry. Its platform attempts to connect freelance workers and food and drink businesses.
What is the business, when was it started and what were you doing beforehand ?
Brigad is a fast and simple solution that connects restaurants, hotels and bars with hospitality professionals. My co-founder, Jean Lebrument (CTO), and I launched the platform together in Paris in 2016. Our idea was simple – we wanted to provide a service that connected high-quality freelance staff with establishment managers in a matter of minutes for short and medium term shifts, whenever the need arose.
Jean and I met whilst working together at my previous company, Printic, which we eventually sold to the media group, M6. When it came to wrapping up our work with Printic, Jean asked me to warn him if I ever wanted to start a new project. I called him as soon as I came up with the idea behind Brigad.
How did you get the idea, and what opportunity did you see when you started the business? What are your sales and what do you expect the turnover potential to be?
A few years ago I invested in a restaurant in Paris. It quickly became clear that a major and recurring issue was recruiting quality staff. Staffing issues remain a major problem across the hospitality sector in both France and the UK, with the level of service provided by establishments often directly affected by a high turnover of personnel.
After spending hours trying to find a qualified addition to our team, I thought about creating an online platform which would provide not only a solution for us, but also for the entire hospitality industry. We launched Brigad shortly after and to date we've connected over 2,000 Brigaders with establishments in need of high-quality staff in Paris and Lyon.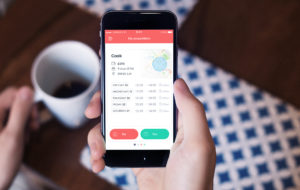 How did you finance it and what were the challenges of that?
To date, we have secured €6 million in fundraising from investors that include 50 partners and Square Capital.
When raising the capital, our main challenge was demonstrating that the platform and service had the potential to scale and grow across Europe, whilst satisfying the demands of both establishments and freelancers alike. But, I'm proud to say that since launching in Paris two years ago we have expanded our platform to include Lyon, and as of earlier this month, London too.
What were your key marketing strategies?
We have two core marketing focuses at Brigad. Firstly, to develop the awareness of our platform amongst experienced hospitality professionals. Secondly, to increase the number of establishments seeking staff through our platform.
Both require very different marketing strategies, and to date we have focused on social media marketing and referral programs for individual users, whilst building out a dedicated business development team to build the number of hotels, restaurants and bars using Brigad and developing CRM campaigns.
See more:
What is the revenue stream?
Brigad takes a small commission on every shift completed through the platform.
What are the main challenges you have experienced and see?
For us, the main challenge remains quite typical of platforms that depends on two pools of users, and that is ensuring both grow in size at the same speed. Without enough establishments, there aren't enough shifts and we won't attract new users. This also works in reverse, if we have too many establishments but not enough freelancers.
Going forward our next biggest challenge is to grow our offering in London. The city boasts a huge host of quality restaurants, bars and hotels, and the UK's hospitality sector as a whole creates £130bn each year. It's a huge market to try and break into, but we believe we have the product that can help make the difference across the sector.
What advice would you give to early-stage businesses looking to disrupt markets
Remain stubbornly user-centric. Above all else you must put your users first and make sure that you (and your team!) understand their needs, only then can you begin building a product that offers an attractive solution for them.
At Brigad, our goal has always been to help with the 'human' side of hospitality, ensuring that both businesses and freelancers can connect in an efficient, convenient and straightforward way – leaving the hospitality sector to do what it does best, provide great service.
Find out more: Brigad