Qualcomm has made an investment through its venture capital arm in the world's first fully-electric racing series.
Formula E Holdings, which promotes the FIA Formula E Championship, has secured the funds.
The new championships will see races held on temporary city centre tracks using electric cars capable of top speeds exceeding 150mph. Singed up to race are ex-Formula 1 racers Alain Prost and Michael Andretti.
Joining Qualcomm Ventures in the €50 million (£40 million) funding round are Andorran private equity firm Amura Capital and existing investor and owner of the Boston Celtics NBA basketball team Causeway Media Partners.
Formula E Championships' first race will be held around the Beijing Olympic stadium on 13 September, before moving on to nine other cities including Los Angeles and London. Also involved in the new venture are British entrepreneur and investor Richard Branson, who has his Virgin Racing team enrolled, and American actor Leonardo DiCaprio, who has teamed up with Venturi Automobiles.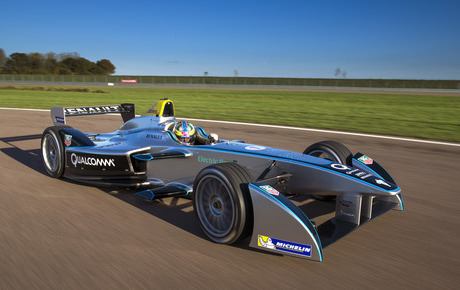 The cars will have a maximum power of 270 bhp and race power of 180 bhp
Alejandro Agag, CEO of Formula E Holdings, says he would like to welcome the organisations' new investors, which will be part of the first low carbon racing.
'Our new investors also show their commitment to sustainability, and add great experience and solidity to the FIA Formula E Championship,' he adds.
'What started out as an idea, is now becoming a reality. With the first cars delivered to the teams in just over a week, and works beginning around the Olympic Park in Beijing, Formula E is moving closer to its goal to show fans around the world the true potential of electric cars.'
New backer Qualcomm is a US-based semiconductor business that operates in the telecommunications industry. Steve Pazol, GM of Wireless Charging for Qualcomm says that the business will be demonstrating its technology during the racing series.
'Formula E is the perfect way to demonstrate the leading edge of technology of this next generation of environmentally responsible transportation,' Pazol comments.
Also see: How to win in life and business: Formula One legend Nick Fry
Related Topics