Gojimo has raised $1 million (£604,000) of seed capital to grow and develop its suite of education learning apps, first started by the company's founder when he was 17.
Created in response to a lack of educational apps when at school, George Burgess formed EducationApps – a business which developed a number of bespoke apps for publishers before consolidating itself into an all-in-one mobile learning platform.
Since starting to build apps whilst at school using a freelance developer, Burgess has since gone to and dropped out of Stanford University in the US so that he can focus on the company full time.
Index Ventures and JamJar Investments, the consumer venture fund set up by the founding trio of Innocent Drinks, are investing through the round – with 21 year-old Burgess one of the youngest entrepreneurs to have been backed by Index Ventures.
Speaking to GrowthBusiness, Burgess says that he realised his business had some legs when he did his first large-scale deal – with Pearson Education company BBC Active.
'As a FTSE 100 company [Pearson], that they were willing to do a deal with me at 18 was very reassuring – I then thought that I was onto something big,' he adds.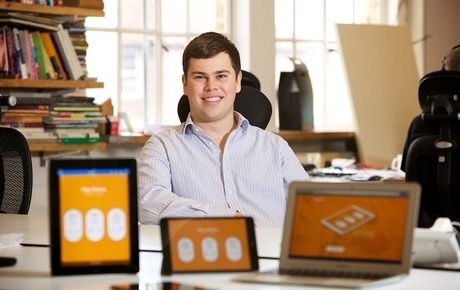 George Burgess is taking mobile to an industry which has been slow to adopt
Since then Burgess has signed up academic publishers such as McGraw-Hill Education and Oxford University Press, and now only uses others content as apposed to the early days when his old teachers helped produce text.
Saul Klein, partner at Index Ventures, says, 'By re-imagining education for the smartphone and tablet-native generation of students, George's ambition is nothing less than to change the way we teach and learn.
'At Index, we believe his impact will be felt far beyond the classroom walls and we are thrilled to be working with him.'
More on Index Ventures investments:
Explaining the future for Gojimo, Burgess says that the company recently finished presenting at the BETT show – an education technology exhibition in London – and now hopes to introduce elements of gamification where students will be able to challenge each other.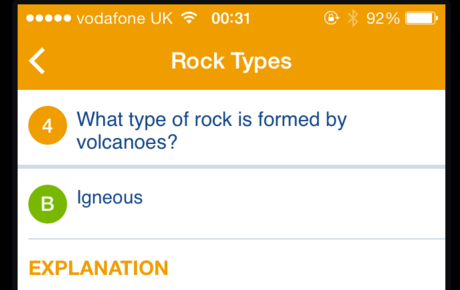 The Gojimo app is designed to provide a more engaging way for children to study
'We haven't put down specifics in terms of goals, as we've just pivoted. In the last 12 months we've had 250,000 downloads, but those were of the old apps, not Gojimo,' Burgess says.
'So I think we can now massively exceed that number and prove that what we've done was the right decision.'
See more: