Having been set up earlier in September, easyProperty has closed a growth finance deal to help with development of its offering – centred on offering unbundled property services at 'huge discounts'.
Founded founder of easyJet Stelios Haji-Ioannou and property entrepreneur Robert Ellice, the business initially set out to raise £1 million. However, after attracting 358 individual investments of up to £200,000, the fundraising eventually finished on an oversubscribed £1.4 million.
easyProperty is first focusing on lettings, but will reportedly move into sales during 2015 and Europe in the near future. Its platform will feature advertising on property portals, professional photography, tenancy agreements, accompanied viewings and services including mortgages and conveyancing.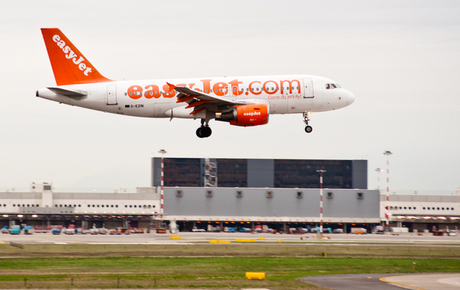 Stelios Haji-Ioannou founded his airline in 1995
Ellice, CEO of easyProperty, comments, 'The "easy" philosophy is simple – disrupting the status quo and offering people significant savings on what they would normally pay. Now it's time to shake up an out-dated property industry.
'By offering a stake in the company, easyProperty is giving landlords, property vendors and private investors a unique opportunity to be part of a market revolution.'
The £1.4 million fundraising is not the first time that Crowdcube has been used to secure capital for a property-related venture. Back in April, serial entrepreneur Steve Smith, who founded Poundland, raised £500,000 for online estate agency EstatesDirect.com.
According to a statement, easyProperty says it will provide savings of roughly £7,000 on an 'average' London property. Customers are able to select which property services are needed when selling or letting a property, without admin or commission fees.
Luke Lang, co-founder of Crowdcube, adds, 'Ordinary investors can now claim a stake in the "easy" brand and help shape the future of the online estate agency market.'
More on Crowdcube:
The fundraising has stoked an argument between Haji-Ioannou and veteran investor Jon Moulton, who claims that 'celebrity' business leaders may be using crowdfunding platforms to 'exploit' retail investors. Carried out on the City AM website, Moulton said, 'Stelios has offered 1.5 per cent ownership in the new company for a substantial £1 million. The business is not trading, so he's valuing it at £67 million, which you must assume he thinks is a great deal for him as he clearly does not need the money.'
Haji-Ioannou replied by declaring that, 'Although I have licensed the brand to this start-up company, (licensing is easyGroup's business model), I do not own any shares in it nor am I a director of the company, whose valuation he is attacking.
'Which in plain English means I do not get to set the pre-money valuation.'
The entrepreneur also revealed that a simultaneous equity raise from institutional investors has realised a further £6.5 m on the same terms as the Crowdcube raise.