In the wake of Chinese e-commerce business Alibaba becoming one of the biggest global IPOs in history, GrowthBusiness looks at how the UK high street has suffered from the rise of online shopping and highlights the casualties.
Buying goods online in a quick and effective manner has never been easier, with delivery rates coming down, next day service the norm and returns simple.
The result has been the suffering of many well-known high street retail brands, many of whom have been a staple for decades in the UK.
Blockbuster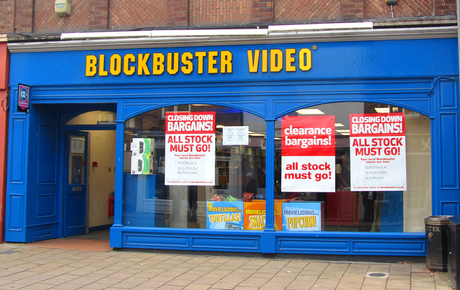 Blockbuster was once a favourite when it came to home entertainment
Hit hard first a trend of cheap DVD sales online, and then the ability to download and stream movies, Blockbuster's famous blue and yellow finally vanished from British high streets at the end of 2013 after spending a year trying to find a buyer.
Owned by private equity firm Gordon Brothers Europe, Blockbuster had over 500 stores around the country at one stage. According to the Daily Telegraph, the collapse is set to cost the taxpayer £7 million in unpaid VAT, PAYE and national insurance contributions, as well as an existing £4.8 million bill.
Jane Norman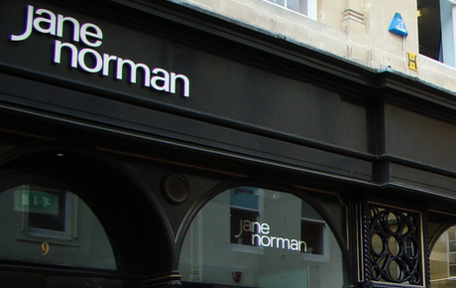 Jane Norman struggled to stand out on a competitive high street
As one of many businesses to enter, leave, and then re-enter administration through troubled times, Jane Norman eventually had the plug pulled in 2014 when owner Edinburgh Woollen Mill decided against sticking with the ailing chain.
After first entering administration in 2011, clothing retailer Jane Norman shrank to an estate of 24 locations. Not entirely disappearing, the brand will continue to trade online and in department stores overseas but will no longer be a fixture on the high street.
Floors-2-Go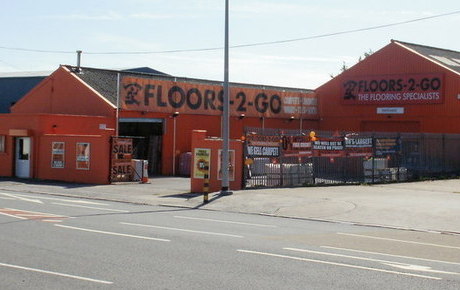 Pressure from trade creditors forced Floors-2-Go's hand
The family-owned business hit trouble during 2014 and entered administration for the third time since 2008. Floors-2-Go was classified as insolvent initially in 2008 after a £52.4 million management buy-out (MBO) by private equity firm Alchemy Partners failed because of difficult economic conditions.
A deal with Chinese business, and historical supplier, Nature Floor was mooted and made progress before being abandoned before the summer.
Phones 4U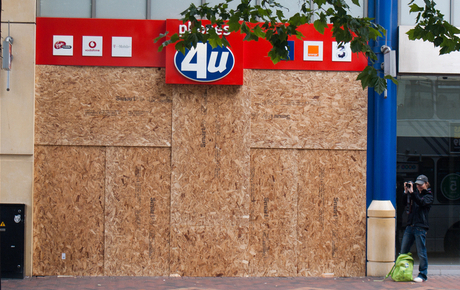 Phones 4U is the most recent big business to succumb
The latest to buckle under the pressure, Phones 4U was unable to renegotiate deals with mobile phone operators EE and Vodafone. Despite being acquired by private equity buyer BC Partners in March 2011 for around £700 million, the business was reportedly saddled with debt – which made it hard to operate.
Deals were made to save jobs through the purchasing of shops by EE, Vodafone as well as the maintaining of staff employed at concessions within Currys and PC World.
Set up by entrepreneur John Caudwell in the 1980s, before a rebrand in 1996, Phones 4U's exit from the high street leaves only Carphone Warehouse, now trading as Dixons Carphone, as a third party mobile phone service outlet.
La Senza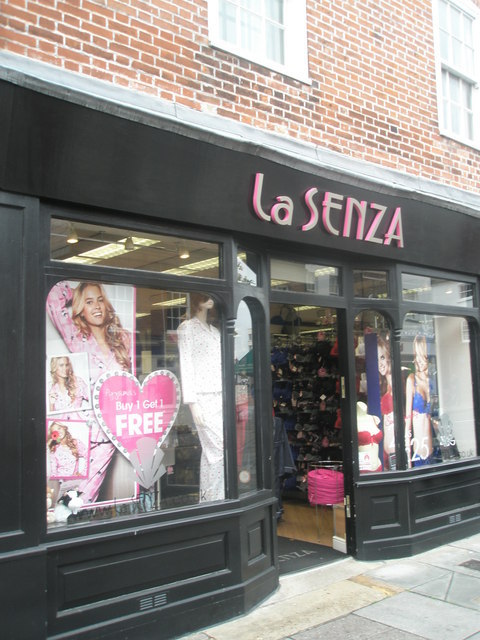 La Senza has tried and failed to arrest its slip
Lingerie business La Senza, formerly owned by former Dragons' Den investor Theo Paphitis, slipped back in to administration in the summer of 2014. After then failing to find a suitable buyer, PwC announced that its remaining stores are set to close.
It is a sharp decline for the business after Paphitis' stake was sold for roughly £100 million in 2006. The business continues to trade throughout Canada and via some 330 franchise-operated locations around the world.
And back from the brink….
HMV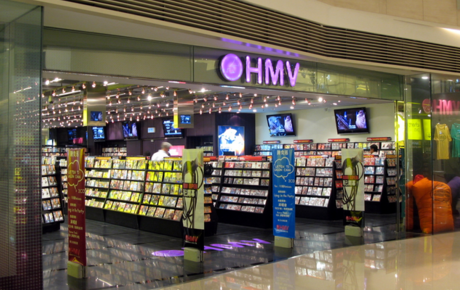 HMV has shown that a change in direction can see a return to health
Hit hard by consumers first buying more music on Amazon, and then downloading or streaming from iTunes or Spotify, HMV nearly shut up shop for good before restructuring business Hilco bought the company's debt and set about changing its structure and focus.
In the last year, HMV has been successful in pulling customers back and claims that it will soon become the UK's biggest music and DVD retailer again.
Related Topics