Regional Angels Programme — part of British Business Investments
Managed Funds – part of British Business Investments
National Security Strategic Investment Fund
The Investment Programme – part of British Business Investments
The British Business Bank is the government's economic development bank. It aims to support smaller British businesses by making the finance markets which serve them work more effectively.
The British Business Bank currently supports almost £5.92 billion of finance to around 82,000 smaller businesses (as of end September 2018) under the direction of CEO Keith Morgan.
British Business Bank was first announced in September 2012 by the then business secretary Vince Cable, with initial funding of £1 billion of taxpayers' money. Its founding aim was to increase the supply and diversity of finance to small companies.
It does not lend outright, but channels money through finance providers – including by investing in venture capital funds, funding businesses through peer-to-peer lenders and other platforms, and by issuing guarantees.
At the last general election, the Conservatives announced that the bank would take over from the European Investment Bank (EIF) after Brexit if required, receiving UK funds which previously went to the European Investment Fund. The bank would also establish a regional presence in all areas of the country.
It supports businesses in three stages: startup, scale-up – businesses which are experiencing high growth – and other companies which are established and looking to stay ahead in their market.
As well as running state-aid supported programmes and providing services to government, the bank has a separate arm which acts on a wholly commercial basis. The commercial arm is itself made up of two subsidiaries – British Business Investments and British Patient Capital.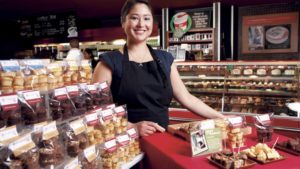 Startup
Start Up Loans
The Start Up Loans programme was established in September 2012 and aims to help new and early-stage UK businesses access affordable finance and mentoring support.
The programme offers loans from £500 to £25,000, repayable over a one to five-year period, at a fixed 6 per cent interest rate alongside free mentoring and support to individuals who are starting a new business or have been trading for less than two years.
There have been 61,368 Start Up loans worth £472,563 issued since the programme's inception.
Scale-up
Angel Cofund
The Angel CoFund makes equity investments of between £100,000 and £1 million in smaller businesses in the UK. It invests alongside strong syndicates of business angels to support businesses with strong growth potential. Every pound invested by the Angel CoFund leverages around £5 from business angel syndicates.
To date, the Angel CoFund has enabled 82 business smaller businesses to secure around £280 million in investment.
Portfolio companies it has invested in now employ more than 1,446 people in sectors such as life sciences, clean technology, advanced materials and digital technologies.
It invests up to half of an investment round, taking up to 30 per cent of equity in a business.
Through these equity investments, the Angel CoFund is a stepping stone to wider and later-stage venture capital, supported by the bank's Enterprise Capital Funds.
Since May 2018, the Angel CoFund has been managed independently by Akero Capital Partners, with British Business Bank maintaining oversight responsibility until the BEIS loan is repaid.

Regional Angels Programme — part of British Business Investments
The £100 million Regional Angels Programme was established in October 2018 to help reduce regional imbalances in access to early stage equity finance for smaller businesses across the UK.
Like the Angel Cofund, the Regional Angels Programme wants to increase the total amount of early stage equity capital available to smaller businesses with high growth potential across Britain.
The first commitments from the Regional Angels programme are expected in spring 2019.

Enterprise Capital Funds
Enterprise Capital Funds (ECFs) combine private and public money to make equity investments in high growth businesses. ECF invests around £100 million annually. It aims to increase the supply of equity to UK growth companies and to lower the barriers to entry for fund managers looking to operate in the VC market.
Since inception, more than £1.2 billion (including third party) has been committed through the Enterprise Capital Funds programme (at end December 2018).
The ECF programme is a significant part of the UK venture capital industry, with 28 funds facilitating finance to around 490 SMEs (as at end September 2018).
The government committed to maintaining the ECF programme in 2017 with another £1 billion of commitments over the next 10 years.

British Patient Capital
British Patient Capital, launched in June 2018, plans to support £7.5 billion of investment in innovative British companies through a £2.5 billion investment programme over the next decade.
It has been seeded with £400 million of existing and approved venture and growth fund commitments made through the Enterprise Capital Funds (ECF) previously made under British Business Investments' VC Catalyst programme, which has now been incorporated into BPC.
BPC plans to invest between £300-350 million each year in funds with patient capital strategies.
British Patient Capital works with venture and growth capital funds, including Balderton Capital, IQ Capital and Seedcamp.

Managed Funds – part of British Business Investments
The £500 million Managed Funds programme, part of British Patient Capital, makes cornerstone investments in a number of large-scale, private-sector managed funds backing innovative, high-growth businesses.
To date, the Managed Funds programme has committed £150 million to two fund managers, in turn supporting 87 business with £117 million of investment, as of March 31.

National Security Strategic Investment Fund
The £85 million National Security Strategic Investment Fund (NSSIF) supports long-term equity investment in technology which contributes to UK national security.
It is expected to make its first investment shortly.
Stay ahead
Enterprise Finance Guarantee
The Enterprise Finance Guarantee (EFG) facilitates business finance to smaller businesses that are viable but unable to obtain finance from their lender due to having insufficient security to meet the lender's normal requirements.
EFG provides the lender with a government-backed 75 per cent guarantee against the outstanding facility balance, potentially enabling a "no" credit decision from a lender to become a "yes".
EFG guarantees facilities to fund the future growth or expansion of a business from £1,000 to £1.2 million. Finance terms are from three months to up to 10 years for term facilities and asset finance facilities, and up to three years for overdrafts and invoice facilities.
To be eligible for support via EFG, a small business must be UK based, with turnover of no more than £41 million per annum.
Since its launch in 2009, EFG has supported the provision of over £3.2 billion of finance to more than 30,000 smaller businesses throughout Britain. (as at 31 December 2018)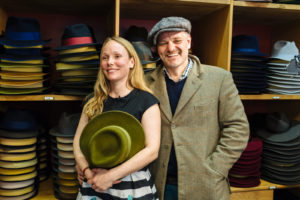 The Investment Programme – part of British Business Investments
The investment programme run by British Business Investments supports providers of debt finance to smaller businesses in the UK. Partners to date include Funding Circle, MarketInvoice and M&G Investments. It supplies finance through three main areas of the market:
British Business Bank has made £1.3 billion of commitments in 20 portfolio investments in direct lending funds, providing capital to alternative lenders in the aftermath of the financial crisis at a time when the major banks had scaled back lending.
As major banks have returned to the market, the direct lending portfolio has concentrated on supporting funds which lend to smaller, generally higher growth companies with revenues of up to £100 million.
To date, £716 million has of finance been committed to 216 businesses.
British Business Investments currently has £125 million of commitments in five fintech portfolio investments. These are supporting £65 million of finance to 11,275 business.

Structured Capital Solutions
Structured Capital Solutions are designed to ease capital constraints faced by both asset finance providers and challenger banks. The result is more lending to smaller businesses nationwide.
SCS provides "tier two" capital facilities to challenger banks, as well as senior debt funding and mezzanine capital to asset finance providers.

Enable Guarantees
Enable Guarantees support lenders such as banks and non-bank financial institutions unlock more lending to smaller businesses.
Participating banks are incentivised by a government-backed portfolio guarantee to cover a variable portion of a designated lending bank's net credit losses.
British Business Bank has committed guarantees for portfolios of over £800 million.
Last October, BBB announced it had closed a £500 million guarantee with Hampshire Trust Bank to boost lending to homebuilding, following £300 million worth of arrangements with Barclays Bank, Cambridge & Counties Bank and United Trust Bank.
At spring statement 2019, the Chancellor announced that a new variant of the Enable Guarantees programme, Enable Build, would start operating in April 2019.
British Business Investments
British Business Investments is one of the British Business Bank's commercial subsidiaries which, along with British Patient Capital, makes up the Bank's commercial arm.
It commits funds to finance partners which provide smaller businesses with either debt or equity capital.
British Business Investments supports providers in three market areas through its Investment Programme: Direct Lending Funds, FinTech, including platform-based lending, and Structured Capital Solutions
British Business Investments currently has £205 million of commitments in nine Structure Capital Solutions portfolio investments. These are supporting £110 million of finance to 6,358 businesses.
British Business Investments also commits funds to equity providers through two programmes: Managed Funds and Regional Angels.
Enable Funding
Launched in November 2014, Enable Funding aims to improve the provision of asset and lease finance for smaller businesses.
Finance providers to smaller businesses often lack the scale required to access capital markets – a key source of funding for lending institutions – for inexpensive borrowing.
Enable Funding brings together newly-originated finance receivables, such as leasing, hire purchase and other types of asset finance, from different originators, bringing them together in a new warehouse structure.
Once the structure has sufficient scale, it will refinance a portion of its funding on the capital markets.
This means the British Business Bank will be able to help small finance providers to tap institutional investors' funds.
Since the first transaction in September 2015, Enable Funding has supported lending to over 24,000 businesses (as at end-September 2018).
Regional funds
British Business Bank operates three regional funds with combined backing of £690 million.
Northern Powerhouse Investment Fund
The £400 million Northern Powerhouse Investment Fund, launched in February 2017, supports smaller businesses across the Northern Powerhouse region.
NPIF provides funding to fund managers who offer microfinance (£25,000 to £100,000), business loans (£100,000 to £750,000) and equity finance (up to £2 million).
To date, nearly £184 million has been invested, including £84 million from the private sector, supporting 385 northern-based SMEs.
Midlands Engine Investment Fund
The £250 million Midlands Engine Investment Fund (MEIF) was launched in February 2018.
MEIF aims to boost the Midland economy and support the growth ambitions of its 780,000 smaller businesses, offering equity and debt investment between £25,000 and £2 million.
Investments from the MEIF are made by one of six appointed fund managers working across the East and South-East Midlands and West Midlands and supported by a network of Local Enterprise Partnerships.
In January, MEIF announced that it had helped fund 100 businesses across the region with £25 million worth of public/private funding, ranging from early stage technology start-ups to established manufacturing firms.
Cornwall & Isles of Scilly Investment Fund
The £40 million Cornwall & Isles of Scilly Investment Fund (CIOSIF), launched in June 2018, provides debt and equity finance from £25,000 to £2 million to help growing small businesses across the region.
In January, CIOSIF announced that it had completed its first investment with a £750,000 equity stake in wireless internet service provider Wildanet.