On the back of securing distribution partnership in the UK with Evans Cycles, London-based Blaze has secured the backing of Index Ventures and the Branson family.
Set up by Emily Brooke on the back of her final year product design project at the University of Brighton, Blaze has developed its Laserlight – a product which combines a light with a laser.
The laser component of the hardware projects an image of a bicycle some five metres ahead of the rider to help with visibility when located in blind spots. Laserlight was developed in partnership with cyclists, statisticians and a driving psychologist.
Its early product development was funded through a successful Kickstarter campaign, with £55,000 raised from 782 backers on the rewards-based crowdfunding platform.
Speaking with GrowthBusiness, Brooke says that securing investment from venture capitalists was not necessarily on the agenda but will help with the brand's attempts to grow its product offering and expand into new geographies.
Brooke says that other than the Kickstarter capital and new $500,000 commitment, the only other fundraising Blaze has done was a small seed round involving friends and family alongside angels.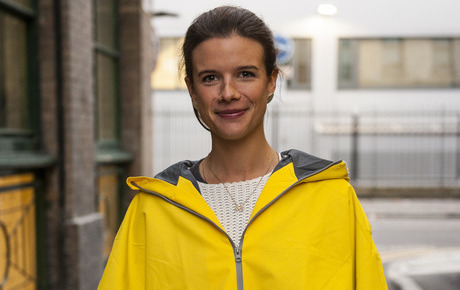 Emily Brooke started a physics degree before switching to product design
Commenting on the deal, Holly and Sam Branson, daughter and son of entrepreneur Richard Branson, say, 'We invest in entrepreneurial activities to help make a difference in the world and Blaze are a brand using exciting technology to make the experience of urban cycling better.
'Blaze's perspective on cycling comes from the cycle mad team being on bikes every day and recognising the areas of greatest need first hand.'
Having set up a manufacturing base in China in partnership with product development and supply chain management services business PCH International, Brooke and Blaze are looking to other products such as bike security and helmets.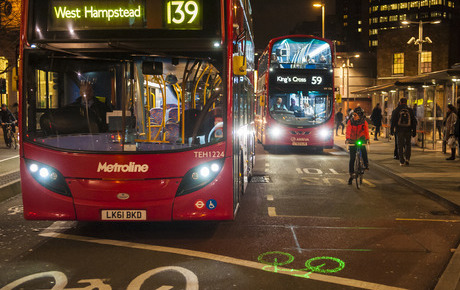 The Laserlight is designed to ensure cyclists are better seen on the road
Index Ventures partner Saul Klein adds, 'Blaze is a great example of what is possible today – where anyone can create a game changing product, sell that product at scale worldwide, and partner with some of the best specialist brands – and all with very little initial capital.
'Emily and her team used Kickstarter to raise initial funding and to prove that Blaze is solving a real problem. From there, they attracted mainstream support from Evans in retail and PCH for global distribution. That's the kind of team we are thrilled to support.'
Read more: