Having held roles at Blackberry, Nokia and Orange, Gerard Grech has been recruited as the next CEO of Tech City UK in London.
Grech is said to bring with him 15 years worth of digital media, web and mobile start-up experience through roles which have included entrepreneur-in-residence at Nokia Growth Partners.
Current CEO Joanna Shields is vacating her role and will now continue in the position as chairman of Tech City UK – where she will be responsible for working with government on policy, and supporting growth and entrepreneurship. Shields also serves as UK business ambassador for digital industries.
'There is incredible momentum in the UK tech and digital sector and I am delighted to welcome Gerard as our new CEO during this exciting time,' Shields says.
'He is an East London resident who's had a front row seat in the evolution of web and mobile platforms over the past decade.'
Shields has also announced that she is becoming a non-executive director at the London Sock exchange, alongside Silicon Valley Comes to the UK chair Sherry Coutu, to help encourage more technology companies to list.
During her time as CEO, which began in October 2012, Shields has overseen initiatives such as the Future Fifty programme, the creation of a high growth segment of the London Stock Exchange and forging of tech hub partnerships around the world.
The Future Fifty initiative has selected 50 technology and digital companies which it believes have the best chance of achieving a listing on the stock market.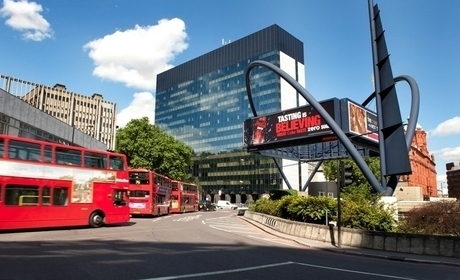 Silicon Roundabout is in line to receive a £50 million redevelopment
More on Tech City:
Grech, who is currently leading global marketing for Blackberry World ahead of his move to CEO on 2 February, believes that Tech City UK is a 'blueprint' for what can be achieved when the right people and right policies work together.
'As a Shoreditch resident, I'm especially keen that our initiatives serve the wider local community, keeping the ground fertile for the next wave of digital start-ups.'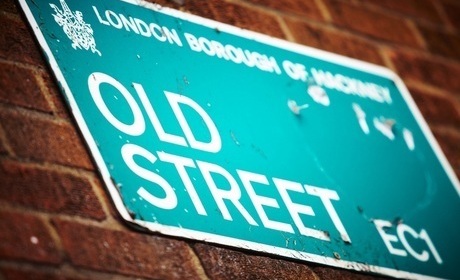 Gerard Grech will now be leading the charge of technology start-ups around Old Street
Having said in March 2013 that the success of Tech City will be gauged on targets, Shields adds that the government has created a policy landscape which has 'transformed' UK's start-up scene.
A report published by Tech City UK and the government in December revealed that 27 per cent of all job growth in London comes from the technology and digital sector, with 582,000 people in the capital now employed in the space.
The Tech City Annual Report was compiled to demonstrate the expansion of London's digital economy, which has grown by 16.6 per cent in the three years examined.
Reshma Sohoni, partner at start-up accelerator Seedcamp, says, 'Having worked with Gerard at Nokia through their sponsorship and support at Seedcamp, I know he understands well the spectrum from start-ups to building huge global businesses.'