The success of British cyclists and disruptive tube strikes have seen a growing number of people take to the streets and bike to work.
Boris Johnson has long championed cycle commuters, creating dedicated paths for riders on the road and rolling out the Barclays rental bike scheme.
However, it has only been the hardiest of cyclists who have been able to get through one of the coldest and wettest winters in recent years.
To combat the chill while journeying to and from work, Alago has developed a dedicated headed commuter glove. With a micro heating pack inserted for warmth, the gloves are activated by a quick burst in a microwave for 15 seconds. The heat produced then lasts around an hour, just in time to make it into the office or get home into the warm.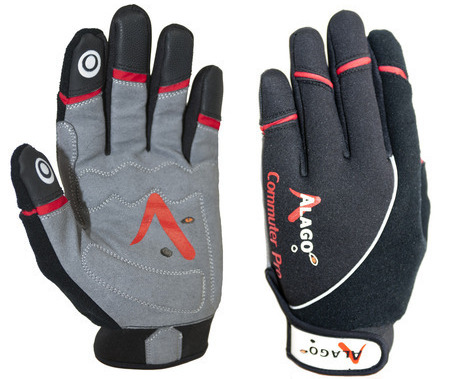 GrowthBusiness trialled the gloves on a thirty minute ride and were impressed with the results. The gloves provided sustained heat without being uncomfortably warm.
Alago's commuter glove can be used with touch screens and has a towel on the reverse as well as a reflective strip for visibility. The palm is made from tough Arama leather and gel padding, with the back constructed from neoprene and towelling.
For those hoping to continue with their regular cycle to work, the gloves provide a great way to beat the cold and not have to spend the start of a morning restoring circulation to hands.
The gloves retail for £35.99 and can be purchased here.
Related Topics