Bink, an Ascot-based retail tech startup, has closed a £10 million oversubscribed funding round led by Barclays.
The bank will take a minority stake in the business and will look to integrate Bink's tech into its app later this year.
The startup will use the funding to make its innovative payment-linked loyalty platform more widely known internationally.
Bink brings together all the loyalty programmes consumers belong to onto one easy-to-manage platform and links their payment cards, enabling them to be automatically rewarded every time they shop.
From a consumers' point of view, it solves the complexity and frustration of dealing with juggling loyalty programmes.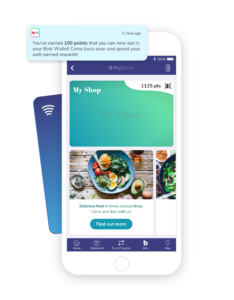 For retailers, it means simplifying the point of sale, as cashiers no longer need to scan membership cards. Retailers that partner with Bink also benefit from more accurate information about their customers and their spending habits, as the technology identifies shoppers at point of sale anywhere they use their linked payment card.
The Department for International Trade has identified Bink as one of the UK's leading fintech businesses.
Meanwhile, Bink has changed its management team with former COO Mike Jordan taking over as CEO from Lee Clarke, who co-founded the business in 2015 with Greg Gormley. Jordan has over 20 years' experience in the global payments industry.
Richard Evetts, former general counsel who has more than 15 years' payments experience, will become the new COO.
And Marc Allsop, the former head of business development EMEA at American Express, has been named chief commercial officer.
Mike Jordan, Bink CEO, said: "This is an extremely exciting time for Bink. Our strategic partnership with Barclays coupled with our latest funding round and strengthened leadership team, means that we are well positioned to realise our ambitions in the year ahead. We will deliver our unique payment linked loyalty platform to many more merchants and millions of consumers across the globe, which will revolutionise the loyalty and payment experience."