Saberr aims to use these funds to extend its product, an intuitive talent matching and team building platform
Shoreditch based people analytics specialists, Saberr, raised £1 million in a funding round led by the Angel CoFund.
The funds will be used to market the company's talent matching algorithm, which helps businesses assess if a new hire will work well with their new team. An extension of the product focuses on talent management, helping existing teams work together more effectively.
Success hinges on team dynamics
The idea came to Alistair Shepherd while studying under Noam Wasserman, the author of Founder's Dilemmas. A glaring statistic in the book set the cogs in motion: 83 per cent of venture backed start-ups in the US fail, 65 per cent of these due to team dynamics. Cash flow, product development, distribution, securing funding, and every other element that can make or break a business relies on strong team dynamics. Could team dynamics be the holy grail for start-up success?
In his pursuit to answer the ultimate business unknown, Shepherd developed an algorithm based on a combination of data from online dating sites, classical psychology and behavioural economics, and Saberr was born in 2013. Since then the company has worked with the likes of Deloitte, Microsoft and Bank of Ireland.
Data-driven people functions
In September 2013, Saberr proved its mettle with Seedcamp, predicting not only the companies it would invest in, but also how those start-ups would fare. Saberr ranked the 21 shortlisted companies from most likely to receive investment to least likely, and of the 11 companies Seedcamp invested in, Saberr got 8 correct. Saberr's algorithm identified patterns in the company it ranked at the bottom that made it a risky investment. TWithin a week of Seedcamp investing in that business, it folded. And Seedcamp became Saberr's first investor.
"We design technology and apply sophisticated analytics so that leaders can design and manage great teams," Saberr's CEO, Tom Marsden explained.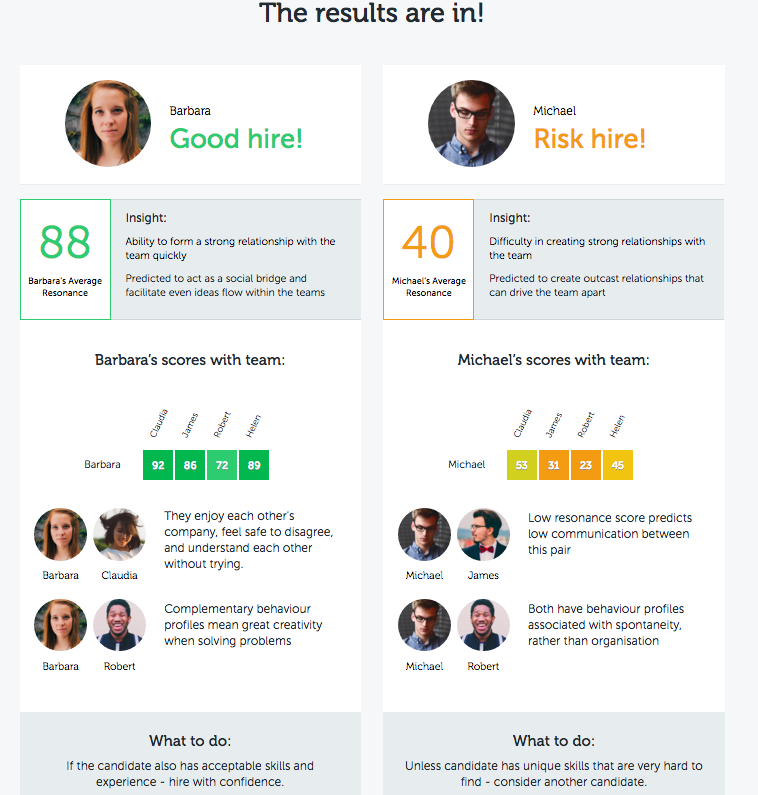 The product relies on a simple, ten-minute survey taken by prospective employees. Based on their responses, the algorithm calculates (and explains) why certain cultural and behavioural traits would work well with the existing team, and what may be potential red flags.
Latest investment
The latest round of funding, led by Angel CoFund, will go straight to the company's marketing and product development budget.
"The team behind Saberr has built a truly innovative and intelligent technology, which helps tackle that most pertinent of questions in a world where the primary structure of working is increasingly the team – how can we predict whether individuals will work well together?" Tim Mills, Investment Director, Angel CoFund, said.
"This behavioural economic approach to HR, combined with Tom and Alistair's vision for the business, really makes this an exciting investment opportunity."
Related Topics