Just when you thought the world couldn't get any crazier, someone brings out a smartphone app so that users can become 'the world's greatest dealmaker'.
Most people's journey into work involves watching people with their head's buried in some kind of a smartphone, diligently tapping away on this month's most popular game.
Well now it seems the corporate commuters have their perfect time-water, M&A Game – described as 'where legends are M&Ade'!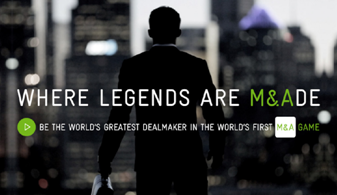 A digital opportunity to take over the city
Most of the business community is well versed in how challenging and time-consuming closing an acquisition is: with deal origination, due diligence and rival bids combining to create an almighty headache.
Created by a virtual data room, the M&A Game app is apparently for 'anyone with an interest in the cut and thrust of high finance'. Players create their own avatar, corporation name and can then get dealmaking.
The app builders have even created a way for users to negotiate deals using flattery, haggling or even bullying – something many a dealmaker will have had to comprehend.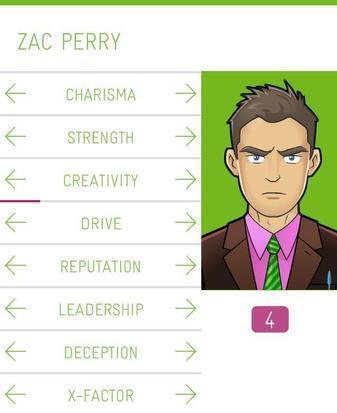 What do you think are the most important characteristics?
While a bit of fun, the app did get me thinking about how acquisitions work in today's business-building world. In days gone by acquisitions were reserved for larger corporates which were either buying to build or conducting a bit of market consolidation.
But nowadays more and more start-ups are actively engaging in M&A to stay ahead of the competition. Often it is more cost-effective to buy new technology than develop it in house, and the amount of small and flexible early-stage companies in the UK means that there have never been more prospective targets.
It's a balance of dealing with unpredictable market conditions, changing revenues and problematic management teams. Careers are built around dealing with these issues in a quick and cost-effective manner.
And while starting a company and having $20 million to go out into the market with is not as easy in real life as it is in M&A Game, its good to see that the incredibly important business strategy of buying and selling is being democratised and opened up to the masses. If only for a bit of fun.
Now, what is my newly created TMT business going to buy today…?
Related Topics