Over the past decade, employers and recruiters have placed a lot of emphasis on cracking the code on what makes millennials tick. Also known as generation Y (and sometimes generation why not), this group includes those born between 1982 and 1995, having reached young adulthood in the 2000s, and currently make up the biggest part of the global workforce. Corporations are constantly building and adapting policies in recruitment and engagement to keep this cohort happy, but trends suggests more millennials than any other group deviate from tradition and venture out on their own.
Here's a look at some millennials disrupting traditional industries around the world, from healthcare to education, and how they got started.
1. Health: Saurabh Arora, Lybrate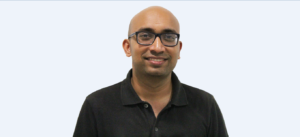 In a country where patients rely on unqualified chemists for health diagnoses, Saurabh Arora is making waves with India's first and largest mobile healthcare communication and delivery platform. Lybrate helps to bridge the supply-demand gap by seamlessly connecting doctors and patients with the aid of technology and enabling them to communicate using smartphones.
Holding an MBA from Columbia Business School and previously working on Facebook Ads, connecting SMEs and large advertisers with their customers, Arora is now applying what he's learnt to help connect patients with a powerful network of 80,000 doctors across the country.
2. Marketing: David Arnoux, Growth Tribe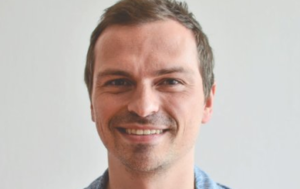 Backed by Facebook, the University of Amsterdam and StartupAmsterdam, serial entrepreneur David Arnoux launched Europe's first growth hacking academy, Growth Tribe in 2015 alongside co-founder Peter van Sabben.
In the last year alone, they have trained over 1,400 people in over 500 companies implement and execute growth strategies, and since then high-growth companies such as Booking.com and Catawiki have turned to Growth Tribe as their primary training partners to educate their employees.
3. Business: Rupa Ganatra, Millennial 20/20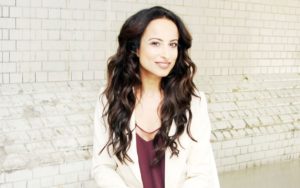 Compelled by a passion for entrepreneurship and innovation, Rupa Ganatra, founded Millennial 20/20 in 2016 the world's first business summit series specifically looking at the future of next-gen commerce. The summit which first took place in London and Singapore has seen exponential growth within the last year and will now span across four continents, Europe, Asia, North America and Australia.
At the conferences, Ganatra will play host to more than 180 speakers across various verticals and a series of immersive experiences with some of the world's leading brands and companies.
Millennial 20/20 Summit comes at a unique and welcomed time in the industry, where large and small businesses are dealing with a more complex and ever-evolving consumer that requires them to think of innovation, disruption and technology as key components of their future. The next conference will be in London on May 3rd and 4th.
4. Food: Camille Rumani, VizEat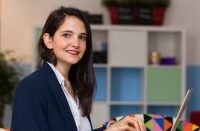 The idea for VizEat was born out of a conversation between Camille Rumani and her business partner, Jean-Michel Petit had about the best travel experiences they'd recently had, whilst abroad and has now grown to Europe's largest social dining and food experience platform.
Launched in July 2014 after an initial fund-raising round, VizEat brings together locals and travellers for immersive and authentic food experiences. As COO, Rumani's core focus is on developing VizEat's entire product offering and says the challenge which drives her is: changing the way people travel, one food experience at a time.
The app now has 110,000 users and 22,000 hosts in over 110 countries, VizEat was selected by Apple as one of the top apps of 2016 – which Apple CEO Tim Cook can personally attest to, after trialling the platform personally earlier this year.
5. Education: Johan Brand, Kahoot!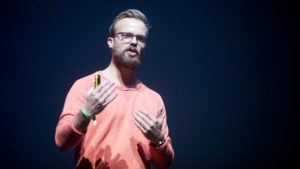 Driven by a passion to empower people through creativity and a human touch, Johan Brand founded Kahoot!. Now one of the fastest learning applications with over 40 million active monthly users, Kahoot! reaches one in every three students across the United States.
Brand's free application that has 1 billion users connects children with fun and engaging learning methods – regardless of their circumstances by making learning awesome.
Kahoot! is now the top education app in the UK and US AppStores and is more popular than Spotify on Fridays according to Google Trends.
6. Publishing: Benjamin Potter, CLICKON
As a passionate sports fan, Benjamin Potter found himself being disinterested in the way content was portrayed and took it upon himself to fix this by creating CLICKON, a new-age sports publishers, challenging traditional publishers with its 650 content makers globally and with 3,200 of original content.
CLICKON creates some of the most groundbreaking and original branded content at scale with a direct line to 20 million millennials per month. Since launching in 2015, big brands such as Adidas, Topgolf, Visa, DHL and Microsoft have all come for CLICKON's help on building content that appeals to and resonates with the world's largest generation, millennials.
7. Travel: Andrew Watson, FLIO
FLIO, founded by Andrew Watson is the perfect companion for the 21st-century traveller.
Airports can be difficult and frustrating to navigate, and questions like; where can I connect to free wifi? Where can I store my laptop? Is there anything around to amuse my kids? What's the quickest route to the city? – are all answered simply with FLIO.
While the app offers you local airport deals to get the most for your money, the real selling point is how much information is stored in just one place.
8. Automotive: HK Ueda, Drivemode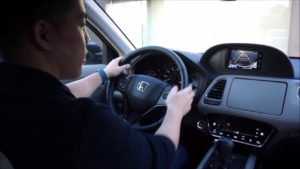 HK Ueda has built a career on the bleeding edge of automotive innovation. Prior to founding Drivemode, Ueda spent four years as product launch manager at Tesla Motors, responsible for the successful launch of the Model S, the world's first all-electric premium sedan.
During his time at Tesla, Ueda oversaw mission-critical projects such as development of the first Model S Prototypes, production ramp up of the Model S, and planning of the world's largest battery manufacturing plant, the Gigafactory.
9. Retail: Aron Gelbard, Bloom & Wild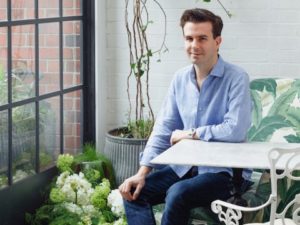 Aron Gelbard believes that sending flowers to friends, family members and colleagues should be as joyous as receiving them, and that was the driving force behind Bloom & Wild. Gelbard launched the company in 2013, which is most known for making it possible to buy and send flowers in a short amount of time directly from your smartphone.
Since the company managed to raise £3.5 million in venture capital and angel funding, they have expanded to cover the UK and Ireland with a workforce of 30 people.
10. Finance: Christopher Vogt, BillFront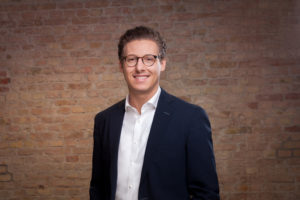 Advertising technology expert, Christopher Vogt, co-founded BillFront, a leading financial technology company which enables media companies and publishers to have faster access to their revenues.
The introduction of BillFront has been much embraced by the industry where small to medium sized businesses typically had to wait 90 to 120 days in order to receive funds for their services from clients. BillFront provides financing between €50,000 and several millions of euros per month through integrating into its customers' invoicing systems.
These are just some of the start-up icons that are blazing a trail for millennials everywhere. Generation Z, the post-millennials, are born after 1995 and now entering young adulthood, hot on the trail.
Like millennials, generation Z is technology and media savvy. But while millennials entered the workforce during the recession, and the wounds are still a little raw, generation Z grew up surrounded by mobile technology and in the thick of the app economy. They have seen hundreds, if not thousands, of entrepreneurs going against the grain and carving their own paths, from YouTube celebrities to the millennials behind Uber and Airbnb.
Gen Z experts project that this cohort will enter the workforce faster, opting out of formal tertiary education, and have a greater entrepreneurial streak than their older counterparts. Millennials better watch out!
See also: Why Millennials are more likely to take up C-suite roles