The COVID-19 crisis has had a devastating impact on the global economy. Most sectors are feeling the effects but industries such as automotive, aerospace, defence and oil and gas, in particular, have been hard hit by the global economic downturn. Pivoting your business to the green economic recovery could be the answer.
As attention turns to recovery, the UK's commitment to becoming a net zero carbon economy by 2050 dictates a pressing need to expand our national clean energy infrastructure, with a near four-fold expansion of our current offshore wind capacity by 2030, and perhaps double that again by 2050.
This growing demand for green electricity, as we transition from fossil fuels towards a low-carbon energy supply, creates opportunities to foster and facilitate cross-sector partnerships and innovation, taking advantage of critical expertise and experience in some of the UK's leading industries to meet future demand and provide the catalyst for robust economic recovery.
Those same sectors that have been hard hit, and their associated supply chains, can perhaps find green shoots of opportunity within the growing renewable energy industries, in technologies such as offshore wind, tidal energy, and green hydrogen for example, as the world gets back on track to tackle the climate emergency.
Like all growing industries, offshore wind stands to benefit significantly from cross-sector innovation and knowledge transfer. If the UK is to maintain its world leader status in offshore wind, as well as meet and exceed its ambitious net-zero goals by 2050, adopting proven technology from other sectors is essential. In fact, cross-pollination of processes and technologies from different sectors is central to the mission-led innovation framework adopted by the UK's Industrial Strategy.
All too often, an industry can become siloed into one way of thinking and become trapped into an accepted way of doing things, missing out the creative process. As a result, there is little room for innovation, with ideas and creative problem-solving becoming stagnant. It is therefore critical to learn lessons from other sectors faced with similar challenges to equip the industry with the best-practice innovation.
>See also: Female Ventures Fund to invest £10m in women-only start-ups in first year
Bringing together innovative thinking from multiple different sectors is often more efficient than developing the technology from the ground-up. Cross-sector collaboration brings together a wider range of experience and ideas that, in turn, increases the likelihood of solving industry challenges more efficiently by avoiding the need to re-invent the wheel.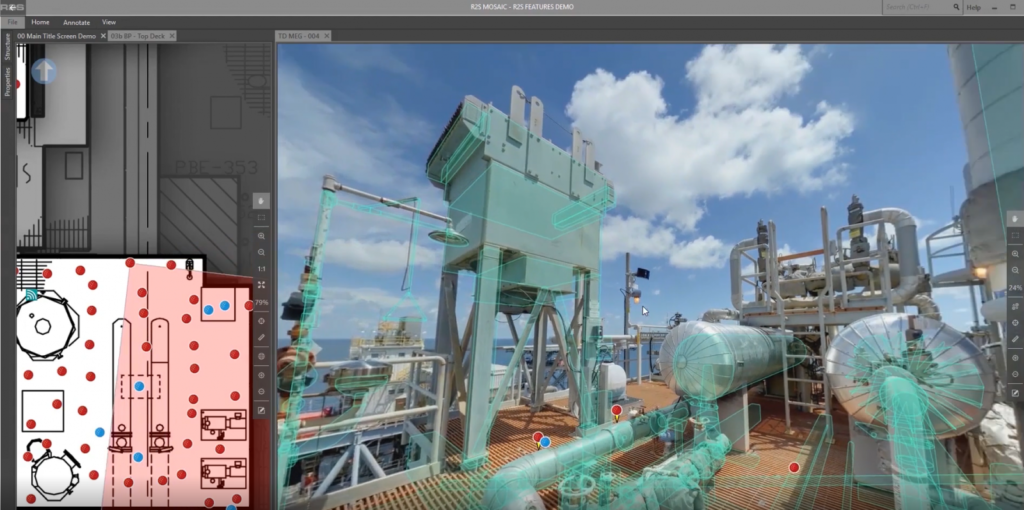 6 companies that pivoted to wind energy
For offshore wind, there are clear synergies in operations and maintenance procedures with the oil and gas, automotive and aerospace sectors. However, inspiration and innovation can come from all sorts of industries. At the Offshore Renewable Energy Catapult (ORE Catapult), we work with a range of companies and start-ups across a wide spectrum of sectors and have seen in practice how they can feed into the UK's burgeoning wind power need:
Oil and gas
Historically, Tekmar designed and manufactured seals and protection systems for subsea applications in the oil and gas sector. In 2008, Tekmar diversified with its first-generation TekLink cable protection system for the offshore renewable energy sector. This move has seen Tekmar become the market leader in cable protection systems for the sector. In the years since entering the offshore renewable energy market, Tekmar has seen more than a threefold increase in turnover and the launch of a new company, AgileTek, in 2018.
Chopper-inspired technology
Protecting against erosion of the leading edge of an offshore wind turbine blade is a major area of research and innovation for the offshore wind industry. Aerospace component manufacturer Doncasters Bramah created a metallic alloy leading-edge protection system that could provide near lifetime protection for the blade. Inspired by aerospace technology used in helicopter rotor blades, the metal alloy acts as an erosion barrier as well as increasing the blade's ability to withstand higher blade tip speeds. This, in turn, contributes to a 6 per cent reduction in the capital cost of a wind turbine.
Inspired by Formula One
Anakata Wind Power developed game-changing technology to improve the aerodynamics of wind turbine blades and increase energy output by up to 10 per cent. Anakata's Formula 1-inspired blade enhancements can be retrofitted to fit any blade quickly, safely and with ease. Having already successfully installed its technology on turbines in the UK, Europe and the US, the company has now penetrated the Chinese market after successfully installing its blade "winglets" on turbines at China's Gansu Changma wind farm.
From yacht design to offshore wind
Edinburgh-based ACT Blade is adapting its sail modelling technology into modular blades that are over 50 per cent lighter than those in use today in the offshore wind sector. As a result, the blade can capture more wind, increase energy production and lower costs. ACT Blade's disruptive design has the potential to reduce the Levelised Cost of Energy (LCoE) by 8.7 per cent while increasing energy production by 9.7 per cent. The ORE Catapult Research and Disruptive Innovation team worked with engineers from world-leading yacht design specialists SMAR Azure, resulting in the spin-off company focusing on the offshore wind sector.
Crimefighting to clean, green energy
With its origins in public safety, R2S is used to taking detailed pictures of crime scenes that are then stitched together to be referred back to later, meaning if a crime scene is disrupted or detectives had an open-ended case, they could virtually "step into" the original crime scene with just a few clicks. In 2018, R2S began exploring the world of offshore wind energy. The 360⁰, information rich walk-throughs enable users to see a highly detailed record of any asset they are looking to inspect – in this case, technicians could assess an offshore wind turbine with their feet firmly planted on dry land.
Rail industry innovation
UK-based Smart Component Technologies (SCT) come from the rail industry, working with major industry partners including Network Rail, High Speed 2 and London Underground. The offshore wind opportunity was soon realised as SCT's innovative remote condition monitoring technology for bolted assets has the potential to reduce Operations and Maintenance costs by 15 per cent as it eliminates the need for bolting inspections and therefore reduces the scheduled downtime of a turbine and lowers the risk to personnel.
From innovative start-ups developing novel and disruptive technologies with new materials or artificial intelligence, to universities developing new software or sensors and some of the world's biggest companies developing ever larger turbines, the offshore wind industry is already a major UK success story, and the opportunity keeps on growing.
Offshore wind sector growth in the UK provides significant opportunity, but it is a truly global market with huge and growing demand from across Europe, China, the US, Japan and elsewhere.
If the green economy is to spark a wider economic recovery, those industries with directly translatable, proven technology and knowledge should take inspiration from the businesses that have already taken the leap, and recognise the opportunity to diversify into a market with anticipated exponential growth over the coming decades.
The cross-sector transfer of innovation, technology and experience will not only help tackle the climate emergency but can help to power the UK green economic recovery.
Andrew Jamieson is chief executive of the Offshore Renewable Energy Catapult
Further reading
5 must-dos to help your business emerge from Covid-19 stronger