Howard Leigh, Lord Leigh of Hurley and senior partner at Cavendish Corporate Finance, uses his experience of global business to point out ways for British SMEs to reap the benefits of a growing Chinese market.
One of the key business themes in the UK mid-market for 2014 is likely be whether it will be a transformational year for Chinese investment in UK SMEs.
Certainly overall Chinese investment in the UK is healthy. The latest figures show that the UK has received more investment from China than any other European country over the past eight years and last year China invested double the amount in the UK that it did in the previous year.
Yet while blue-chips such as Barclays, BP and Thames Water enjoy growing Chinese investment and big infrastructure project such as HS2 are clearly a target, smaller businesses are still struggling to catch the eye of Chinese investors.
So how are UK SMEs going to attract more Chinese investment? Below we outline some key factors small to mid-size business should consider if they are looking to boost Chinese interest in their companies.
Target the right sectors
SMEs should do their homework and assess which sectors Chinese investors are targeting and look to see how they can refine the profile of their business to match. The top sectors for Chinese investment in the UK include financial services ($4.4 billion), energy (£3.5 billion), agriculture ($3.4billion) and real estate ($3.3billion).
As China shifts towards a consumer-driven economy gathers pace, other burgeoning sectors that small businesses can make inroads into are likely to be the creative industries, food and drink, luxury goods, business services and ICT.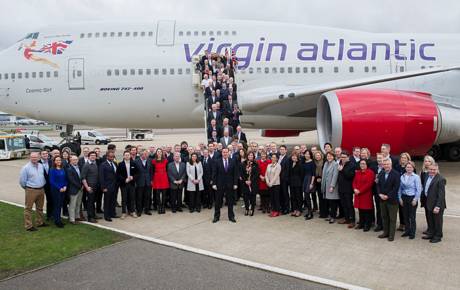 David Cameron led a trade delegation to China in November/December 2013
Offer efficiencies and innovation
Increasing output and ensuring that the country has enough energy to match its industrial aims have been the key concerns for Chinese policymakers but going forward the emphasis is much more on efficiency and innovation. For example, demand for energy is forecast to treble by 2030, so the Chinese government is focusing increasingly on innovation, particularly around green technologies, as critical to its economic future.
The EU SME Centre thinks that niche markets in which European SMEs can leverage their technological expertise, include energy efficiency services and the water and waste treatment sub-sectors.
More on business in China:
Engage the 'Chinese way'
Choosing the right business partner is perhaps the most critical decision a small business can make in China. To get the most of the relationship, UK SMEs need to adapt to their partners' working practices: business in China is heavily influenced by 'Guanxi'. More than just 'networking', Guanxi is predicated on establishing trust between parties, built not just by honouring contracts but by developing good will over time through strong personal relationships.
A well-connected local partner with the know how to navigate the country's often convoluted legal and regulatory systems can be the difference between success and failure.
Consider Chinese SMEs
Many UK SMEs assume that they have to target larger Chinese companies as they need to be a certain size to consider overseas investment. However, over 99 per cent of Chinese businesses, accounting for 60% of the country's GDP, are SMEs. As the China-Britain Business Council (CBBC) recently pointed out, more and more of these are looking to internationalise by working with foreign partners at home and abroad. Last year the CBBC signed a MoU with China's ProSME Centre to offer practical support for two-way SME trade and investment.
Harness online avenues
China's explosion in internet users, expected to hit 800 million by 2015, provides an unprecedented opportunity to cheaply reach the world's largest arena of customers and investors. In October last year, the UK Government announced a programme to help SMEs attract overseas customers and investors online, targeting in particular high growth economises like China. The UKTI 'Grow Online, expand Worldwide' campaign, aims to help 7,000 SMEs improve their web capabilities over the next two years.
Engage with networking groups
There are a number of Chinese networking groups, such as Red Scarf and the 48 Group, with which SMES can engage. Two leading British business figures and E2Exchange, an entrepreneur organisation, launched the 'The 88 Initiative' to encourage Chinese investment into UK companies last year and at Cavendish Corporate Finance, we announced an alliance with HFG China, one of the country's top cross-border corporate finance houses, to help boost Chinese interest in buying and investing UK SMEs.
Following the UK's biggest ever trade delegation to China late last year, of which I was a member, Li Keqiang, the Chinese premier, spoke effusively about a burgeoning economic relationship with the UK. 'We have become indispensable partners for each other's development,' he said.
The challenge now is to ensure that partnership extends as fully as possible to UK SMEs.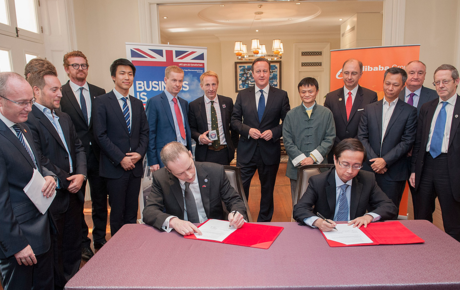 David Cameron met with Chinese business leaders including Alibaba's Jack Ma
Related Topics