As a brand which has become synonymous with celebrities, fashion bloggers and bright colours, The Cambridge Satchel Company has grown from an idea devised to help pay for private school fees to a company turning over £13 million.
Set up by Julie Deane and her mother in 2008, the company began by producing handmade leather satchels – first taking inspiration from her children's desire to have bags like those seen in the Harry Potter movies.
With only £600 to help her get the company started, Deane was forced to go out of her comfort zone and take on tasks where she had little practical knowledge.
However, it was a case of needs must, and is a tactic which she encourages others to engage with.
'When you only have £600 you don't have money to pay someone else to design a logo or make a website, you have to do it yourself,' Deane says.
'These days its much easier with template websites, but my first one was really ropey as I had to learn to build one myself.'
The challenges of starting a business, while plentiful, don't all come at the same time, she adds. 'I go round and talk to lots of people in schools and admit that there are loads of challenges. The Google advert makes it look like it all happened really smoothly, but it wasn't.'
The Google advert in question (see below) first screened in 2012 and charted Deane and the company's progress from early days, through the satchel craze rise, and presented the kind of family business which has now stuck.
Building a brand
Deane won't reveal, yet, what the nine other money making schemes she came up with were when she decided that private schools were the way forward. Saving it for a later book or memoir, she is more open about the innovative way she went about building up brand appeal for The Cambridge Satchel Company.
'In the old days people would spend loads on market research, whereas we did it all through bloggers.
'We'd run a competition, and for the price of a bag you would have feedback from loads of people who were actually interested in fashion. That's much more relevant than someone standing outside a supermarket with a clipboard.'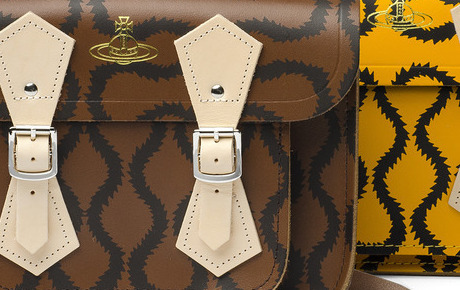 The Cambridge Satchel Company has collaborated with Vivienne Westwood
Deane's advice for budding entrepreneurs is to not simply pick up a book and copy someone else's approach, but to engage with new methods. Learning how to advertise on Facebook, blog on Tumblr and use Google analytics are all mediums which Deane has engaged herself with – tactics which help her feel more connected with the business.
When quizzed on why she thought now was the right time to take on external investment, Deane admits that she has been in conversation with venture capital firms like Index Ventures for a number of years.
Being in the fortunate position of having never taken on external finance, and thus being debt free, Deane says she wanted to be 100 per cent sure that the investor she decided to partner with shared the vision held by The Cambridge Satchel Company.
The business has now closed a maiden investment round with London, Geneva and San Francisco-based Index Ventures worth $21 million.
'We've had so many venture capital and private equity firms chasing us over the last two years. But it's a lovely position to be in when you don't need the money,' she says.
'I don't need anyone to bail me out, I'm not in trouble. So when you are in that position, you can sit back and think what are the things which are important to me and my company.'
Illustrious company
Deane points towards Index's involvement with companies such as ASOS, Moleskine and Nasty Gal as evidence of the firm's experience in building fashion brands.
'You look at Moleskine, they have strong brand appeal. There are rip-offs out there, but they are no substitute,' she adds.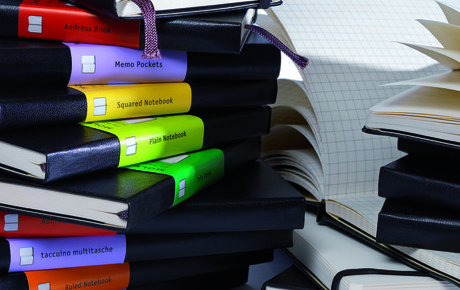 Moleskine was backed by Index Ventures in 2011 and went public in 2013
Deane's desire to take her business further beyond the confines of the UK was crystallised when she joined prime minister David Cameron on a trade mission to China at the end of 2013. Yet, despite the opportunities, a very complicated market beckoned in the Asian nation – one where she believes that a lot of companies far larger than hers have got their fingers burnt.
Bolstering her management with experience is one of the chief reasons for closing the $21 million round, she says, as well as wanting to be part of a network of companies with were all facing the same challenges of scaling up.
'Lots of things started raising their heads which made me think now is the right time. Moving from £13 million in turnover to £100 million, I need people who have done this before.
'Of all the people I have spoken to, many have been good, but Index have been outstanding.'
The handmade nature of the company's products is something which Deane is fervent in her commitment to. Having moved to a new factory four times the size of the existing one over the summer in 2013 has solidified the firm's 'made in England' approach.
'It's easier when you make in the UK, as you can keep that connection to the product,' Deane believes.
When a piece of embossing isn't right, or a buckle doesn't work, instead of sending a faceless email overseas Deane or one of here team will jump into the car and head down to the factory. Not building up too many layers means the business can remain personal and reactive, she explains.
It may seem strange for a business which produces such a traditional product, but Deane describes her company as digital-based first and foremost. She has admiration for the digital approach which has been employed at Index brands ASOS and Net-a-Porter, and wants to create a shopping destination which customers are keen to return to time and time again.
With money in the bank, Deane is keen to surround herself with the kind of expertise which can help with international growth. Progress to date has included the hiring of Mark Fitzpatrick from leather luggage company Globetrotter to oversea The Cambridge Satchel Company's new and improved manufacturing facilities as well as product development now being headed up by a former Mulburry employee.
To cope with the increased demand from bolstering overseas trade, investment in tooling, machines and recruitment will be needed she says. A strong commitment to training means that hiring cannot happen overnight.
Having built up a solid brand, Deane is keen to develop new products, as seen by the launch of a luggage range, while still keeping up the tradition of hand making everything.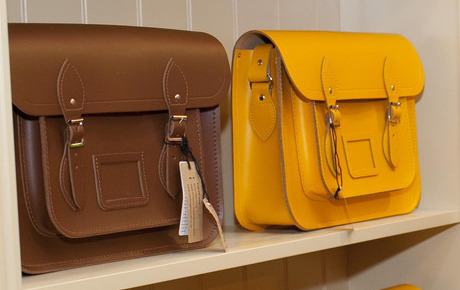 Bags are made at the company's factory in Leicester
The bootstrapping mentality which saw Deane and her mother not take a wage for three years has stood the business in good stead, and allowed it to pick and choose the right backer.
Figures for the year ending 2013 provided for positive reading. With an annual sales rise over the proceeding three years logged at 184 per cent, sales for the 96 staff strong business hit £13 million.
And despite having lofty global ambitions from China to the US, The Cambridge Satchel Company is going out into the market with a label that is widely regarded around the world – made in Britain.
See also: The Cambridge Satchel Company sews up $21 million investment from ASOS and Moleskine investor – Index Ventures has injected $21 million of growth capital into The Cambridge Satchel Company, whose products are worn by celebrities including Alexa Chung and Fearne Cotton.