Founded in November 2014, University Cribs has been been quickly taking over the student accommodation market, boasting over 250,000 active users across 27 cities and towns in the UK. The Cardiff based housing provider, started by co-founders Jack Jenkins, Daniel Jefferys and Christian Samuel talk to GrowthBusiness about how they found success and their future plans to take their company global.
What does your business do?
Jack Jenkins (JJ): University Cribs is a platform for stress-free accommodation hunting for students across the country. Long gone is the necessity to trawl through multiple letting agency websites or trek the back streets of your city to sit uncomfortably in a crowded letting agent. University Cribs will make your search simple by putting properties from your favourite agents in one central location.
Daniel Jefferys (DJ): We understand the anguish of finding the perfect home and the desire to have free time in between your endless hours of studying.
As an example, Jack's house in his third year, the staircase fell off and was no longer attached to the top floor, my third year, the floor fell through and the front door didn't work. The reason we were stuck in those situations was because we just went with the first option we came across. We want to help students avoid those same mistakes and find the perfect place to live.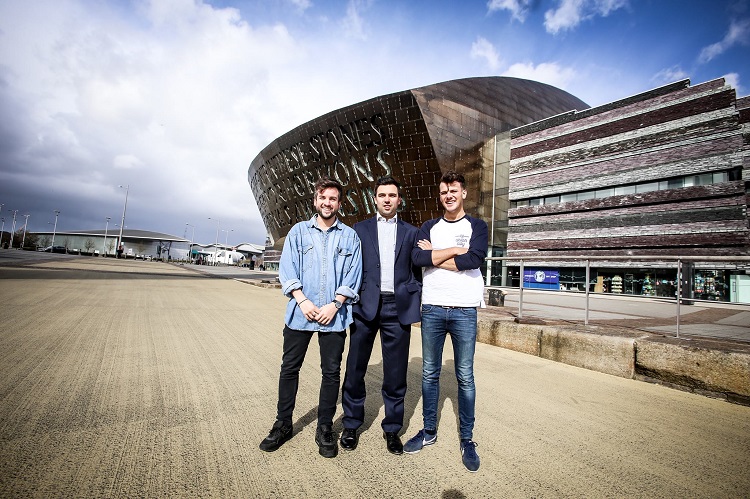 Where did they idea for this business come from?
JJ: So I was a student and bought the University Cribs web domain in 2010, we didn't use it immediately, but it was one of those things where there was a clear opportunity to do something with it. The process was very fragmented as a student looking to find a house, there was always a terrible experience for us as consumers, you tramp around the city trying to find the cheapest and best options and it can really be a nightmare.
Timing was a big part of this process, you know, not rushing into the situation and appreciating when the timing is right. Dan and I had an events and marketing business previously which was reasonably big, over 600 part time staff at peak with student driven staff. We had also started a new business, a student discount card which was successful up to a point until we ran into a bit of bother with O2 over a trademark issue.
Feeling like brave young entrepreneurs we tried to fight them, but we live and learn, you dust yourself off and you come straight back at it stronger. That ended up being the death of those companies unfortunately, but from that we saw this opportunity to really go for University Cribs and see how far we could take it. Dan and Chris merged together and found they could generate traffic really successfully. 
Christian Samuel (CS): We saw the results that we could generate from our last company, Bubblecard, when we generated just over a quarter of a million hits. If we can grow that much traffic in something like that, then we can transfer that skill elsewhere. It was then in November that we actually formed a limited company so we pounced on it quickly. We realised we didn't have to rely on external marketing, which was a huge bonus for us.
What is your USP?
JJ: We were students, you know, we understand the demands that students have for finding somewhere to live. The demand on a high quality UX from the younger generation is only going to get more prevalent. You look at the larger competitors like Zoopla and Rightmove, they are unable to engage in that audience in the same way that we can because they focus on the whole wide market. The person selling a £5 million house wants to see very different content to a student looking for a cheap flat in Cardiff.
DJ: Our organic reach is around 4 million on average – in January alone it reached 18 million – our unpaid advertising that we can offer is phenomenal, there aren't many other websites for this market that have that kind of coverage. In terms of first hand research, our contact with our intended market is a daily outreach, we have a huge team of students from across the country who can feed information to us.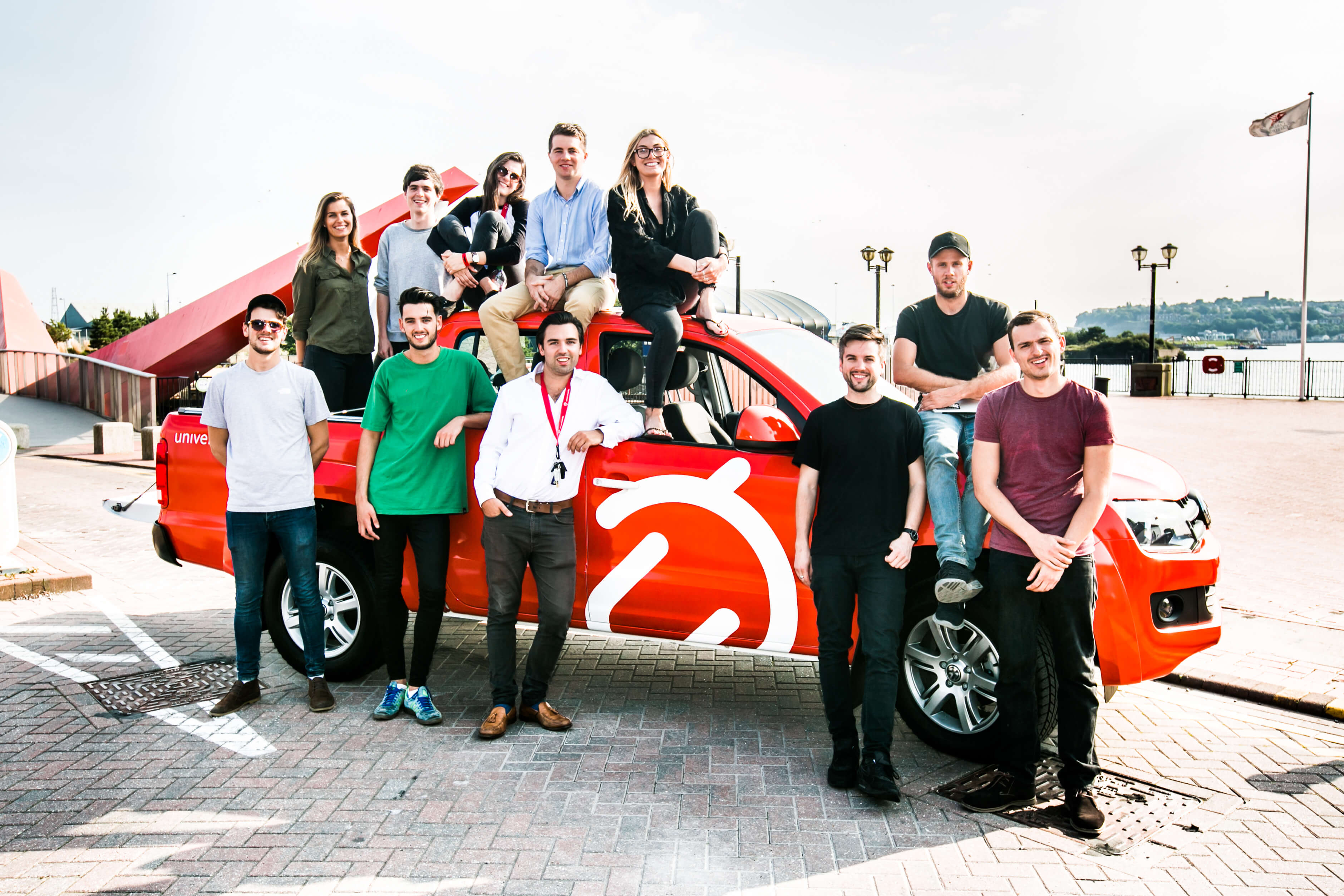 How did you raise funding, and why?
JJ: We got angel investment. The guys background was in student marketing and property. These two had worked on them with previous businesses, so we had a connection and he knew what we were capable of doing. Over two years we tripled our  previous company's revenue through the processes of marketing we do. The process has been pretty smooth. No hiccups so far, Its a case of transparency, we have kept him up to date on whats going on. Clearly the growth side of it has been very good so he doesn't have a lot to complain about with us.
DJ: I think we can attribute our plain sailing with investment to the fact that we said right form the off, 'We are partners and very much accountable for the business', we look after set areas. I mean, Jack looks after the sales aspect of the business, Christian is our numbers man and he focusses a lot of his time on traffic analysis and ensuring that our product gets the exposure it needs, and then I look after the team structure, where people sit with each other in the office, how the communicate and then the head of the marketing department.
So I think having that team cohesion has really helped us, going from three initial staff members, now tipping up to 12 and we have had funding, from the welsh government to fund other positions in the company to get that number 20 by the end of May.
What advice would you give to other entrepreneurs?
JJ: Think big. I think in the UK people almost get put down for having big, bold ideas. I think people can be suppressed, get your idea, get validation that what your dreams are telling you is possible, and then go for it.
CS: Put absolutely everything you have into your business and take ownership of it. Everyday there is a new obstacle to climb, its not easy but it is all worth it when you get to that end point so just go for it.
DJ: I would definitely say do your research. In order to plunge head first into the business world you need to know your surroundings and understand them so I would say research is key, although it is a bit boring.
Where do you want to be in five years' time?
JJ: We have big aspirations for University Cribs, we didn't launch a few years ago because we lacked the skills to move this company where we wanted it. I certainly see this company as a global company, there is opportunity to target an audience abroad. That is something I would like to see.
DJ: We generate a lot of data from third-year students, to most companies that would then be the end of the line for customer interaction once the customer has left university they no longer need you. We do have plans to ensure that we continue to stay on board with those customers long after they have finished university, which is exciting from my point of view.
CS: I would like to see it go global in the next five years, but I would love to see it as the market leader for nationwide student accommodation really. I want to be the leader for that kind of provision, whatever the student needs, I would love for us to be able to provide that service across the rest of the country and then further.
If you weren't an entrepreneur, you would be…
CS: I would have another business anyway, I think. I started my first business when I was 13, selling antique plant pots – bit different – and then I moved on and set up an import/export thing for electronics and headphones when I was at school and sold them to all the local schools. I left school at 16 and set up the marketing and events business when I was 17. After that I merged with Dan in October 2014. I enjoy business and growing my ideas so I think I would still be doing that.
DJ: I think I am pretty similar to Christian to be honest. I used to sell fireworks to friends and progressed through college gaining the skills I have today, selling cars. I set up an international clothing line, which is still going but I have left to focus on this project. I was initially interested in import, supplying shops with those digital photo frames, but then got the marketing bug and never turned back.
My girlfriend works in London in professional events and I think I would probably go into something like that.
JJ: Yeah, I think I have another couple of ideas bubbling around, so I think I would still be doing this. I have always had a big interest in property, which has a nice angle with University Cribs too, but yeah, I would still be working to start something up I think.