Real-time restaurant marketplace Bookatable now has a 90 per cent share of restaurants operating from internet-based reservation systems in Sweden and Norway following a new deal.
Having served as the consumer-facing booking platform for Livebookings in the UK until fully rebranding as Bookatable, it provides a way for users to secure a reservation via an application or website on mobiles, tablets or desktops.
The technology business has now bought 2Book to expand its Swedish set-up by 26 per cent and bring in 310 new merchants. According to a statement, Bookatable now has a 90 per cent share of Sweden and Norway.
Guy Halfhead, chief operating officer of Bookatable, says that the business has seen a 'rapid growth' of online restaurant booking in Nordic nations.
'We identified an opportunity to increase our Nordic presence that would also enable us to help partnering restaurants increase the number of covers they receive on a weekly basis,' he adds.
'By acquiring 2Book, we have capitalised on a growing marketplace, one that many of our competitors have yet to establish a presence in.'
Bookatable now has 10,000 restaurants in 19 countries on its platform and has an exclusive partnership with Michelin. Its service brings two million diners to restaurants each month.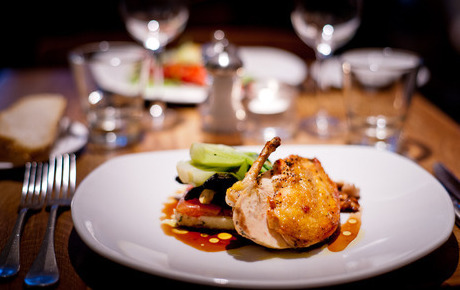 Bookatable has restaurants with a wide range of budgets
Results released by Livebookings in November revealed year-on-year growth of 27 per cent when it came to seated diners. Bookatable saw growth of 6 per cent and added Pizza Express, La Tasca and Young's Pubs.
Livebookings' latest funding round, £15 million in May 2012, took its total raised to £39 million through four separate rounds. In 2008 the company kicked off its funding efforts with a £6.5 million round, which was then added to in September 2009 by way of a £10 million allocation. Its third round, for £6 million, came in April 2011.
Speaking to GrowthBusiness at the turn of the year, Livebookings CEO Joe Steele said that the company's next opportunity was transitioning the business from largely a reservation and marketing services platform into a live living marketplace connecting diners and restaurants in real-time.
'By consolidating two popular platforms and taking advantage of the growing number of recorded online bookings, we will be able to expand the opportunities for restaurants and merchants in Sweden, Norway, Finland and Denmark, which we believe will help fuel our continuing growth within the international sphere,' Halfhead adds.