Since the referendum revealed that Britain would leave the European Union, markets have endured a turbulent couple of years, fuelled by uncertainty, fear and threats as many businesses and SMEs sought to withstand the expected financial hit many will take. However, despite the supposed black cloud Brexit has lowered over the country, and the industry, there are actually a number of opportunities which will be open to many in the sector, particularly the UK engineering and construction industries. There is no doubt that Brexit will provide a platform in which businesses can further scale investments in others and themselves through a variety of different methods.
In terms of company management, it will be business as usual. It is likely that businesses will not cut costs in their firms' infrastructure than originally anticipated, with hiring likely to continue in a similar fashion. Once the dust has settled, the construction industry in particular, should look at developing relations. As a sector which is core to modern society, construction is in a position to keep growing post-Brexit by delivering renewed prosperity at the focal point of its agenda by continue its close ties with important organisations and bodies. By maintaining and developing these ties, stronger growth can be achieved, which in turn will benefit the economy and society as a whole.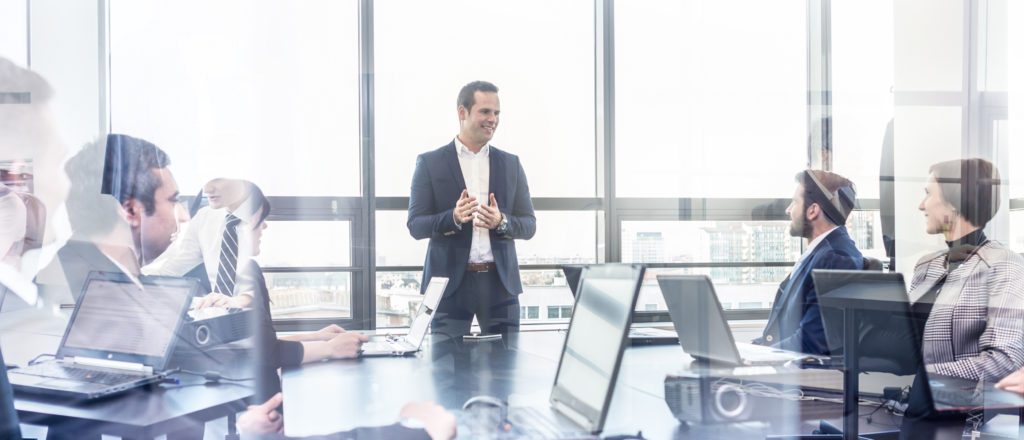 India's graduates could be key for post-Brexit Britain
By looking abroad, the industry will also be encouraging many new workers which will help greatly in addressing the skills gap. India should be a nation of interest as it is a growing economy which produces around 1.2 million engineering graduates a year. Their skills and knowledge could play an important role for the industry as this outnumbers the amount produced in the UK, meaning that many roles can be filled by young, hungry workers who can help take the industry into a new direction. Construction as a whole should be no exception to this and would benefit greatly from looking at new ways to take advantage of potential new relationships with other nations who can help produce a strong workforce.
Further reading on Brexit
For many other industries, including construction, if the UK wants to gain the support of potential investors it must have a clear direction in terms of its financial and business prospects through the likes of new policies and frameworks that will see investors flood in. This can be used as both short and long term so that the UK can bring back some stability. In not relaxing tariffs or similar policies, companies both in Europe and across the globe will be put off, leaving the UK in an even bigger mess than originally.
In addition, by planning ahead, businesses will be able to cushion the blow of Brexit much greater than those who have not put in place a plan B and C. Already, companies are fearing the worst and that could point to the fact they have not prepared for potential outcomes. Ensuring that the changes to supplies, customs, VAT and other factors have a well-prepared plan in place can have bring huge benefits which will allow your business to remain strong. With uncertainty still surrounding the country and its industries, businesses need to show more flexibility to help withstand the pressure. Focusing on your market and customers and how you will continue after Brexit will give about some much-needed confidence from your customers, helping greatly once Brexit takes place. Investors seeking boutique investments in a post-Brexit landscape can use Brexit as an opportunity to further scale investments, with market share predicted to remain quite resilient post-Brexit with continued boutique growth and share gain.
The data below shows the performance of UK stocks since the referendum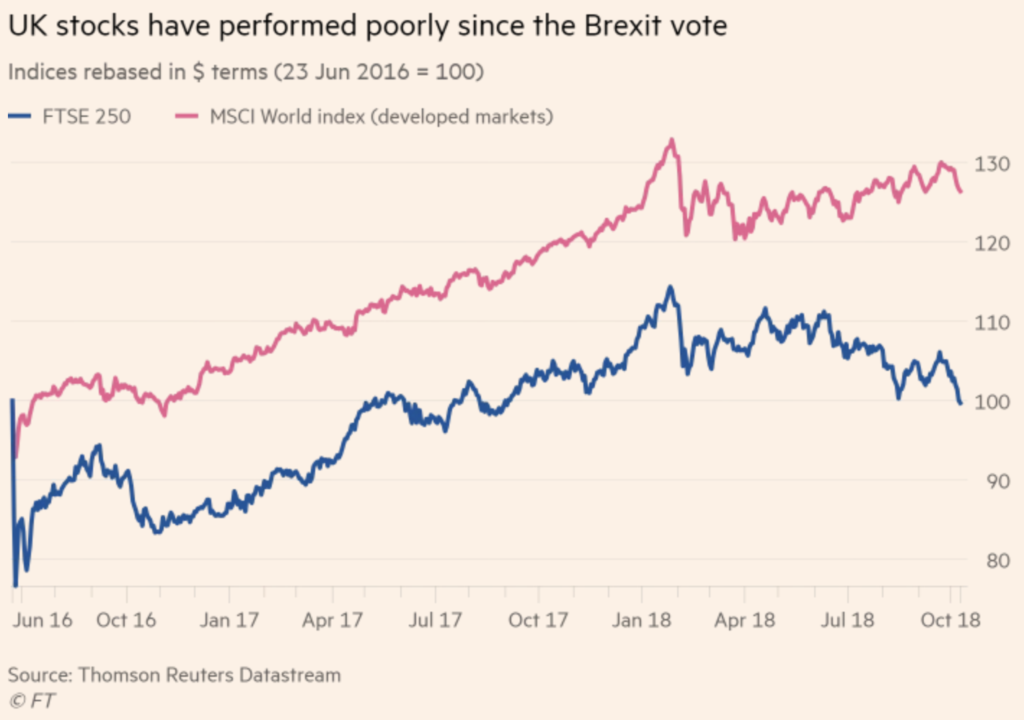 Negativity breeds negativity
Even though the UK's membership in the EU is considered fundamental to business and industry survival, this is simply not the case. In fact, as Britain now prepares to go down a different route, new opportunities will arise and allow for many to prosper. When negativity and fear is enforced, it will only continue to breed it, meaning that it will become easier to accept the potential impact of Brexit as something to be feared. But in reality, now is a chance for the industry to look at new, innovative methods and begin to stand out from the crowd. Brexit is now the chance for the UK and its many businesses and entrepreneurs to reinforce its position as a leading nation of influence and by continuing to be encouraging and opening for business, the industry will in no doubt continue to thrive and become an even more important sector than before.
Suresh M. Lodha is the Chairman of Western Thermal Limited