On-demand staffing platform Catapult has raised £4.3 million in fresh funding, taking its total amount raised in three years to £10 million.
Novator Partners,led the round, supported by Dollar Shave Club-backer Elkstone Ventures.
London-based Catapult uses artificial intelligence to match the skills and experience of workers to employers' requirements. Businesses including Clarks, Topshop, Virgin, Paul bakeries and Planet Organic view candidate profile videos on the platform, allowing them to handpick staff from its pool.
Catapult specialises in jobs in the retail and hospitality sectors, such as waiter, bartender and sales assistant, which together account for almost one in five jobs in the UK.
The company, which operates in 30 cities and town across Britain, will use the investment to expand domestically and further into Europe.
Given the bad feeling about zero-hour contracts, Catapult only offers staff on worker contracts which include holiday pay, minimum wage and PAYE payroll. However, the employer platform offers employers a pool of vetted and trained candidates which meet fluctuating staffing needs.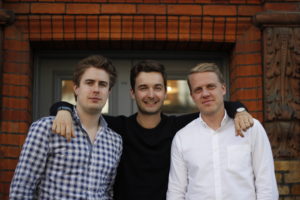 Novator Partners' Birgir Mar Ragnarsson, who will also join the board, said: "Catapult has cracked open a large market with the on-demand work model. Having invested in Catapult a year ago, we've seen their fast growth first-hand. In the past 12 months, they've scaled the business to 30 new UK cities, they've invested in AI and set their sights on Europe. We're excited to increase our stake and involvement as they continue to pick up pace."
Catapult co-founder Oli Johnson said: "In the current and foreseeable economic climate the clear benefits to business are about switching your labour spend from fixed to variable costs, while at the same time providing workers with access to flexible working opportunities.
"There are approximately three million people working part-time in retail and hospitality in the UK. Our goal is to give them the best part-time job out there. This investment will help us continue to grow Catapult here and launch the model in new markets too."
Catapult has processed more than 100,000 shifts in the UK since its launch in 2015. More than 200 businesses currently use the platform, which posts hundreds of shifts each day; of which around 60 per cent are filled within the first 24 hours.