By snapping up the majority of the activities of Orchid Group pubs, Mitchells & Butlers has added 173 locations to its roster.
The deal, worth £266 million in cash, is said to be 'immediately enhancing' to adjusted earnings and is in line with the company's strategy to expand on its eating-out offering.
Of Orchid's 173 pubs, 158 are freehold or long leasehold while 96 are said to have the opportunity for 'substantial sales and profit uplifts' through a Mitchells & Butlers rebrand.
Alistair Darby, chief executive of Mitchells & Butlers, says, 'The acquisition of the majority of the Orchid estate will accelerate our growth and present significant opportunities for value creation through cost savings, synergies and the conversion of Orchid pubs to Mitchells & Butlers brands.'
The acquisition has been funded mainly through existing cash resources alongside an unsecured facilities of £150 million.
More on pub-based deals:
Mitchells & Butlers says that its share of the branded pub and restaurants market in the UK is expected to grow by 6 per cent a year between 2014 and 2018.
Its brands include eating and drinking chain All Bar One as well as pub business O'Neill's. It had 1,592 managed businesses and 59 franchised businesses as at 12 April 2014.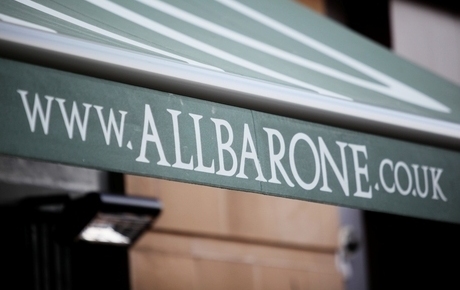 All Bar One was part of the Six Continents Group until 2003
The firm's last significant acquisition came back in September 2010, when it bought the 22 restaurants of the Ha Ha! chain from the Bay Restaurant Group for £19.5 million.
The owners of Orchid have retained a number of leasehold sites. As Mitchells & Butlers has acquired the Orchid head office function, it has agreed to provide services to these sites for a period of up to fifteen months.
Half-year results released on 22 May revealed that Mitchells & Butlers posted profits before tax of £68 million from revenues of £1.02 billion.