Gabriela Castro-Fontoura, director at Sunny Sky Solutions, gives her tips on how businesses should prepare before entering the Mexican market.
You might have heard the story: it was the BRICs first, then the CIVETs, now the MINTs. Those are the key growth markets that every exporter should at least look at.
Strangely enough, all three acronyms start with a Latin American country. It was Brazil, then Colombia, and now it's the turn for Mexico.
Experienced British exporters will probably have thought of Mexico, probably as a consequence of a move to the United States. After all, the Mexican economy is highly interlinked with that of its North American counterpart (Mexico is the only Latin American country in North America). Experienced exporters will know that Mexico is a huge market of 120 million people. But they will also know that it isn't an easy one to crack.
Here we give you our top five tips for doing business with Mexico:
Watch your pricing. Or go niche
It is clear that Mexico is a price-sensitive market. It has free trade agreements with almost everyone on the planet, so it has the challenges of a very open economy and pricing is one of them due to the abundance of competition (Chile, for example, poses similar problems). If you can't compete on price, you must compete on your niche.
Luxury is an example. Luxury brands are thriving in Mexico because they are not price-sensitive. Alexander McQueen and Jimmy Choo are just two British brands now well-established in Mexico (which is also a very unequal society). And this doesn't just apply to consumer goods.
Luxury brands such as shoe company Jimmy Choo are doing well in Mexico
Invest. Time and money
Like any other large and competitive market, Mexico has no quick wins. It takes time and resources. Ask yourself if you have the right people and the right cash flow to sustain it. You will be expected to attend meetings since business is personal. Bureaucracy and the general pace of doing business are also huge challenges, as is corruption particularly if you're involved in the much-growing and sought after public-sector work.
Go online
The growth of e-commerce in Mexico is exponential and offers huge opportunities. Social media and mobile are key developments to watch. We recommend the analysis undertaken in this respect by US Media Consulting.
More on entering overseas markets:
Speak the language
We said before that Mexico is in North America, with the US and Canada. However, Mexico is very Latin in culture and its official language is Spanish, not English. I have come across potential distributors for my clients that do not speak English. Although in many sectors and cities you will not have a problem speaking English, you will almost undoubtedly be missing out if you have language restrictions. Hire an interpreter or have someone bilingual in your team. Also, translate all materials into Spanish because even if the person you deal with speaks English, someone down the chain might not and you'll be lost in translation.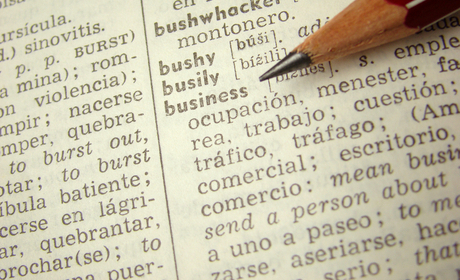 Embracing the local language can reap benefits in the long run
Go local
There's only so far you can go into the Mexican market from a distance. Fairly early on, at least compared to other Latin American markets, you will need to be on the ground.
Again, business is personal, based on trust and relationships. From cables to chocolates, sales are relationship-based, a lot more so than in the UK and Europe – and being far away just won't help. You will need some form of local support and make sure it's the best you can afford.
Mexico has a lot going for it both for B2C and B2B exporters. However, it requires time and investment from the outset – even at the very early stages of working out how feasible it is as an export market. Mexico, the M of the MINTs, is not for the faint-hearted.