Every brand out there today has the opportunity to increase their social impact and improve their profits at the same time. So why is this simple idea being ignored by so many and what are they missing out on by looking the other way?
Take the fitness industry (since this is our area of expertise). Growing 4 per cent year-on-year in the UK since 2015, it's big business, and set only to continue in making us fitter, healthier and spending more. Latest industry statistics put the collective worth in the UK at £4.9 billion with over 9.9 million of us owning gym memberships.
But has all this success gone to the industry's head? With small boutique brands appearing all across the country, bringing their own unique take on what looks and feels good, what makes any of them unique? Once the bases of style, functionality and quality are ticked off the list, are bright colours and creative stitching enough to separate you from the rest?
Most would say no. The average UK consumer and gym member is not just choosing the first outfit they see, gym clothing has come a long way, and is used to project to the world the lifestyle you have chosen. Walk down any high street and you will see men and women wearing sports clothing eating brunch, shopping or just catching up with friends… it has now made its way into everyday life.
Brands need to differentiate
So, here's how to be unique and give your consumers that lifestyle brand they will be aching to show off – bring charity and social good into your design brief.
Take for example, the Virgin Money London Marathon, the world's largest one-day fundraising event with more than 30,000 runners who participate on a yearly basis running for charity. The event has raised more than £890 million spanning over the 37 years it has been active.
Other impressive figures include over 807,000 running events, 100,000 members of British Cycling and over 140,000 active triathletes all within the UK and all raising money for charitable causes. So, with the UK being no slouch when it comes to helping out a good cause, why are more brands not making it easier for them to do it on a daily basis?
The answer lies when looking at companies' end of year reports. Profit is the leading factor in modern day business plans. After all, businesses are there to make money.
"With all these company owners' eyes looking inwards at building profits, this is exactly where they are missing the point; doing social good in our company can actually improve your bottom line"
Charity and business partnerships
Before we investigate the reasons why, let's look at a few companies that are having a huge impact on the world, and their profits:
These companies are testament to the idea that doing social good is good for business. Think of it this way, if you can gain even 1 per cent more of the market share by aligning your company with a charitable cause, it would make a great difference to your yearly profits.
Consider the numbers for the UK fitness industry; making the assumption the average gym outfit costs £35 and our 9.9m active gym goers by two outfits a year that means that £693 million is spent on fitness clothing each year in the UK. This means that if brands donated even 1 per cent of total sale prices to charity, it would provide £6.93 million to worthwhile causes around the world and in the UK. It will definitely get you noticed, and remember that over 1 per cent market share we were talking about earlier…
https://www.youtube.com/watch?v=hwIoxUjnYXs
Charity and business models
If your interest is now sparked, how best is it to add social good into your company:
Corporate Sponsorship. Sponsor an event, provide funding, advertisement or venues for your chosen charities' fundraising events.
Empower your employees

. Target your employees that show the most passion towards volunteering and charity work. Give them the means to promote your company through the work they already do.

Buy one, give one.

Choose a cause that aligns with your company's products, and invoke the buy one, give one mentality into your business model. Sell food… support a hunger cause, sell clothing… help the homeless.

Charity partnership

. Build a strong business relationship with a charity, support them with co-branding and advertising campaigns. Make it easy for your customers to donate, promote the charity on your website, social media and in your newsletters.

Build your story.

Customers want to see the truth behind your charitable mentality, that your company is really in it for the sake of doing good. Tell your brand story and connect with them on both the rational and emotional level.  
All these options boost your brand's social responsibility but more importantly help those in need.
If you're planning to build your brand and develop a profitable business, build charity into your brand brief. You'll help the world, your business will thrive and you will build a stronger, more loyal customer base who truly believe in your brand and what you stand for.
Case study

One company that is helping to tackle the growing issue of homelessness in the UK is Bolton-based sock retailer SockShop, which donated 20,000 pairs of clean, dry socks earlier this year to five homeless charities across Greater Manchester. More recently, it 'took over' the Barnabus drop-in centre to provide over 60 rough sleepers who were suffering with trench foot with free chiropody treatment and socks.
David Rigby, campaign coordinator at SockShop, said the company decided to help the homeless because it believed there isn't enough support offered to the daily issues rough sleepers face.
Rigby said, 'We were compelled to provide this care, which is otherwise unavailable to homeless people, as nobody living in the UK today should suffer from a crippling wartime condition.'
According to a survey that the company conducted, socks are one of the most needed but least donated items to homeless charities.
The SockShop campaign
Reed, the UK's largest recruitment firm, donates 18 per cent of its revenue to charities through its Reed Foundation, which owns 20 per cent of Reed as of April 2018, meaning that effectively every Friday its employees work for charity.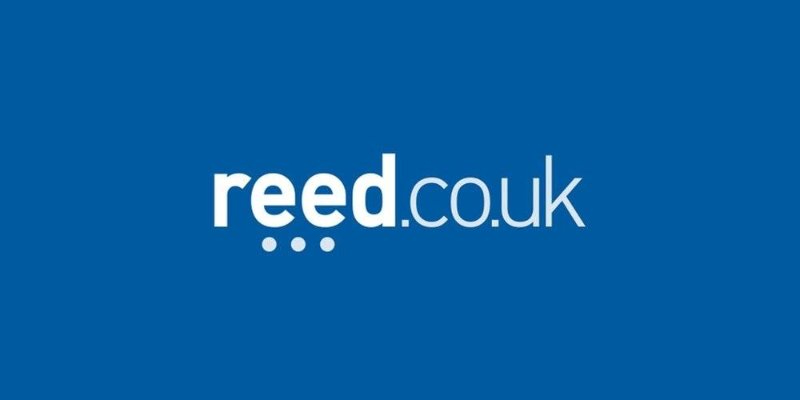 The initiative, in association with The Big Give, – a fund matching platform for donors and charities – donates to charities like Ethiopiaid and other charities that don't receive government funding. Reed's chairman James Reed, said earlier this year, 'When I became Chairman in 2004, I wanted to make sure that the philanthropic efforts and vision of the company were kept alive. I wanted to build on its charitable foundations and continue to contribute to communities around the world.'
As charitable giving from the UK's largest businesses continues to fall, according to the Charities Aid Foundation, there may be an opportunity for smaller, growing businesses to use this to their advantage and differentiate themselves from rivals further.
Ben Moreland is the co-founder of fitness clothing brand Asuno