HR consultancy The Curve Group was founded in 2004 and Lyndsey Simpson joined in 2007 as a fellow co-owner. The Curve Group turned over £800,000 in the year that she joined but last year was turning over £24m.
 Last year, Lyndsey also became a restauranteur, opening the Copper House in Berkhamsted in April 2019 with her husband Andy and two friends.
Where did the idea for your business come from?
The Curve Group's origins were in recruitment. Founders Della Wolfe (then ops director for Leicester City), Jeanette Ramsden (HR director of outsourcer Liberata) and I were all frustrated buyers from recruitment agencies and headhunters. For Della, staffing a football stadium and being let down by temps on Saturdays meant that you couldn't open turnstiles. For Jeanette, Liberata would win massive public sector or financial services contracts and need to scale up quickly at mid and senior levels but she found she spent all her time teaching recruitment suppliers what to do and how to source the talent. I had spent eight years at Barclays as a director and I needed quite technical roles, financial modellers and product designers. Despite investing hours in briefing headhunters, I would seem to be faced with someone who didn't understand the sector or the roles despite the significant fees to using them.
So, we all agreed recruitment could be done better. Plus, there were big disconnects in the way the sector organised itself. Recruiters were on low salaries and high commission, which drove dreadful behaviour to candidates who were no longer of use to the recruiter and to their colleagues, where they wouldn't share good candidates. Likewise, their business models relied too heavily on key individuals rather than on a consistent, repeatable process. We didn't visit any competitors; we simply built the recruitment business that we wanted to buy from and that had firm foundations and structure to grow. It means we have very different roles and use of terminology to other recruitment organisations; we don't pay commission and we work to a quest to "transform working lives". All of this has resulted in a company culture and customer feedback that we are very proud of. Our customer-led journey took us into HR services in 2009 and we now provide people-shaped solutions across the entire employee journey for large corporates through to fast growing small businesses.
For Copper House, we have all lived in Berkhamsted for over 15 years. Its an affluent, commuter town which has a thriving high street, but we, and our friends, spent our weekends in taxis to St Albans and London as there were no high-end venues that you could spend the whole evening in that delivered a West End-type experience. We had been looking for appropriate sites for three years when Carluccio's went into administration in the most prominent site in the town in . After a very competitive tender process, we secured the Grade 2-listed building in and pushed through with our plans to transform it into a bar and restaurant that brought relaxed luxury and social dining to Berkhamsted. After a major refurbishment, we opened our doors to the public on 18 April 2019
>See also: How I've grown my business: Adam Sopher, Joe & Seph's popcorn
What experience did you have in your sector?
None! I had no experience in HR or recruitment (other than being a line manager at Barclays) before joining The Curve Group. And I had no experience in the hospitality sector at all before setting up Copper House. However, I have lots of business experience and understand finance, operations, people, customers and strategy and being able to ask all of the stupid questions about the sectors has enabled us to come up with new ways of working rather than copying what the sectors have always done. I am also a prolific business reader so spend a lot of time reading business books and articles into the sectors and topics we move into.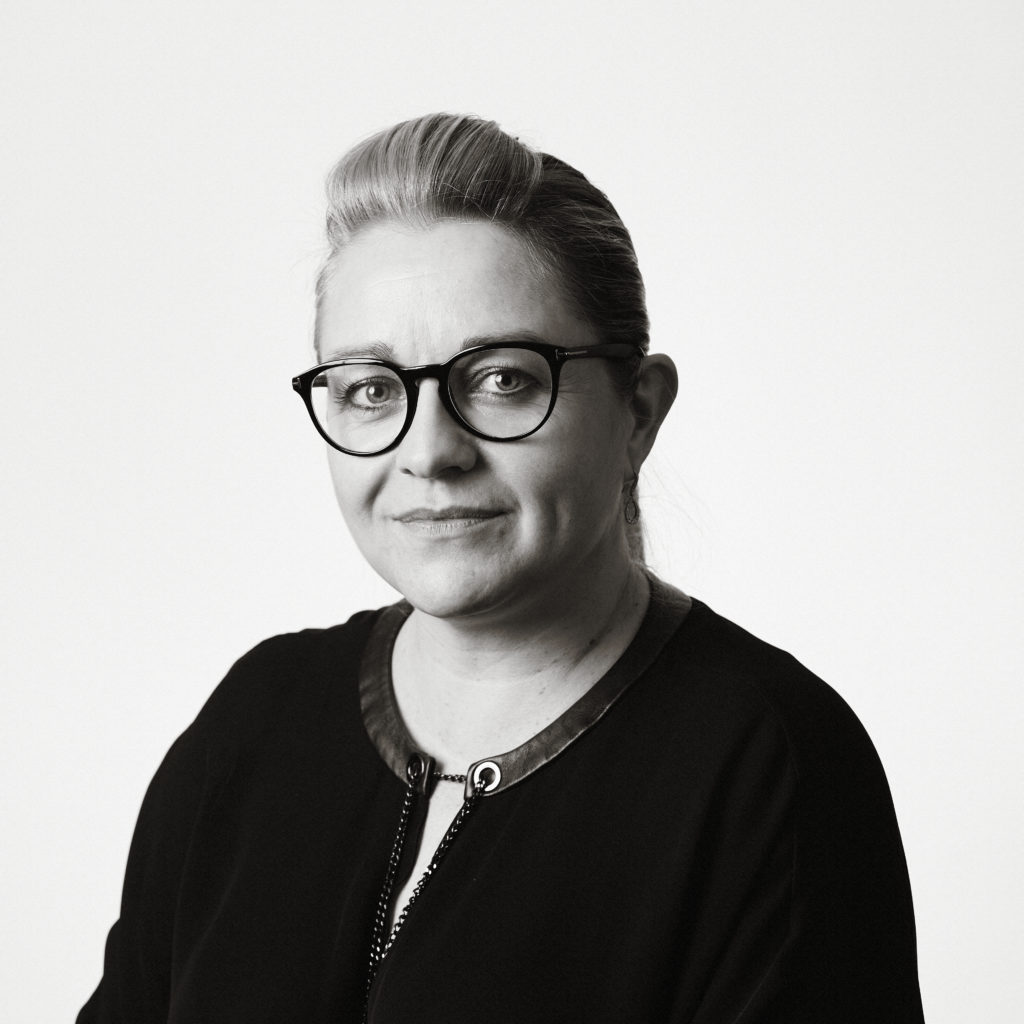 Do you consider your business to be a disruptor – what's its USP?
Yes. Both businesses exist to plug a gap in what was available and bring a better experience to customers.
For The Curve Group, we remain one of the few businesses in the sector that doesn't pay commission or have a dedicated sales team. We don't have "paid when paid" or "non-assignment of debt" clauses in our outsource contracts with our suppliers against all our competitors. We think they stop small companies growing and is a legacy of my banking background where I deemed them anti-competitive. Our operating model breaks processes down to constituent parts so we don't have any key person reliance and full CRM control of our customer interactions, etc.
For Copper House, we seem to be the odd one out as a restaurant/bar that plays by the book as far as HR goes. For example, all of our employees earn holiday entitlement for every hour they work, regardless of their contracted hours. Normal to me and others in other professional sectors, but seemingly extraordinary in hospitality and leisure, where part-time workers never seem to be paid their holiday pay anywhere near what they should receive.
We have invested in the look and feel of the site in a way you would in central London but that is rarely experienced outside of large cities. We bring events and dinners to the town that have never been seen before from London Fashion Week collaborations and fashion shows, to Krug champagne dinners and Peaky Blinders-style 1920s events.
What part does technology play in your business?
A huge part in both to be honest. In The Curve Group, from a customer perspective, we are people-led, technology enabled. So, we are a relationship business at the forefront, but that is underpinned by a constantly evolving technology stack which can support our customers' needs. Our main CRM system is the centrepin for around 10 other systems that provide specific customer-facing solutions for different HR or recruitment topics. We have used Sage for many years in our finance function but find that we have had to bolt-on different systems for management information and analytics.
In Copper House, we have a different suite of systems. Our EPOS system is the hub for all of our sales, transactions and reporting. We have an HR system for producing rotas and calculating payroll against forecasts. As a smaller business we are using QuickBooks for our financial reporting and as someone new to this sector, I would say there was a huge gap in affordable CRM systems that enable tracking of customer loyalty and segmentation.
What funding did you have to start the business and where did it come from?
The Curve Group was self-funded using directors' loans and the cash we generated from sales up until we hit around £5m turnover. At that point, we needed additional support to grow our contractor's business, so we introduced an invoice finance line which has been an incredibly useful working capital tool to smooth the gaps between our costs and receipt of customer monies. Otherwise, we have no term-debt in the business and paid back our directors' loans many years ago.
Given Copper House was a second venture and given that Paul and I had removed the debentures on our properties and personal guarantees that came in our earlier business years, we had no desire to go back down these routes to secure bank funding. As such, a proportion of the refurbishment was funded via asset finance, secured against the assets themselves and the remainder is directors' loans.
'Whoever says the role of an entrepreneur is easy, has never been one'
As the business has grown, what major challenges have you faced and how have you overcome them?
So many! In The Curve Group, in 2008, we were almost exclusively exposed to FTSE100 companies and banks so when the financial crisis hit, our customers cancelled all their work with us pretty much all within one week of Lehman's collapsing. This prompted us to build a brand-new business delivering outplacement/redundancy programme support so we could continue to work with customers but given they were no longer recruiting, could have a product they needed. This was the first step into HR services for us. So out of a hugely negative driver came a strategically positive outcome.
Legislative and political changes have also created massive financial impacts on the business, from the decision to leave the EU, to the introduction of GDPR and, this current year, the change in IR35 tax legislation for using contract workers. Our approach has always been, plan early, set up a project team to work on our response and be the first one to tell our customers how things may impact them, so we are their trusted advisors.
In Copper House, well, we are only nine months old, but it has been a steep learning curve about the monopoly and frankly appalling customer experience which is commercial waste collection, through to gaining planning permission in a listed building, through to spending nine months arguing with utility providers. Whoever says the role of an entrepreneur is easy, has never been one.
Have you turned to external finance to grow? If so, what type – debt or equity?
Never equity, to this point always invoice finance, asset finance or working capital solutions. Or of course, our own wallets.
What would you say to any other business owners mulling whether to bring in outside investors?
Make sure you like them. I see very few businesses with investors that are truly silent, so if you are going to spend lots of time together, facing highs and lows and testing you to your limits, you need to want to spend time with them and find it a valuable exercise. Having partners that also have the same values as you do around people, business ethics and even humour, also goes a long way to reducing the risk of division of opinion.
Make sure you put in place a shareholders' agreement. No one can predict the future and thus thinking through all the possible scenarios that could happen and agreeing how it would work legally is a painful exercise (involving lots of wine and thinking what you would do if you had a terminal illness) but is time incredibly well spent.
How do you measure success for yourself, your investors, your staff and your customers?
If a business isn't profitable, it isn't a business. So ultimately that needs to be the lead driver at an ownership level to enable there to be funds to re-invest in your people, your infrastructure, your growth and to deliver great experiences to your customers. From a team perspective, I have always made the customer the heart of the journey and primary measure for employees. If they are receiving an excellent experience and would recommend you to others, then that's how sustainable businesses are born.
What business (or personal) tip would give to other entrepreneurs hoping to grow their businesses?
Grow your network. Get out there and meet people in business: banks, lawyers, marketeers, PR, entrepreneurs in other sectors and build relationships with them. It is impossible to know the answer to everything and being an entrepreneur can be a very lonely and stressful place to be. You can never know too many people but be prepared to pick up the phone to them and ask for their advice about the areas they know. Always be happy to return the favour.
Who has most influenced your working life?
My parents. I grew up in a small business. First in a butcher's shop and then in a Post Office. They taught me work ethic, that customers make the business not the other way around, that work and life are a seven-day-a-week juggling act without neat borders and finish times and they encouraged me to earn and spend my own money from an early age. They of course also showed me you can switch industries and learn, which clearly has had an impact on my career.
How do you relax outside of work?
I'm never 100 per cent switched-off as that isn't my make up, but I do love frequent holidays, cooking, exercise classes like Body Attack and watching crime/thrillers on TV.
Lyndsey Simpson is CEO of The Curve Group and a member of the Growth Business Venturers Club. To find out more about becoming a venturer, see here
Further reading