With social enterprises now making up 15 per cent of Britain's small firms, I believe there's more potential than ever before for these businesses to grow and create positive social change.
That is one of the reasons why I'm supporting the Business is GREAT Britain campaign. I want to inspire others to build businesses that have a positive impact on the world around them. Here are my top tips for creating a successful social enterprise.
Put your mission at the heart of everything you do
We wanted to make sure that cocoa farmers received a better deal and that, through their work, they had money to reinvest in their communities. Our business is built around this mission, with farmers getting a 45 per cent share of Divine's distributed profits in addition to 2 per cent of annual turnover (over and above the Fairtrade premium for their cocoa).
The central purpose of our organisation is at the core of everything we do, from internal conversations about the business to the promotion partnerships we create. Adopting this approach means that your staff, suppliers and customers quickly buy into your central proposition, providing a sound platform for growth.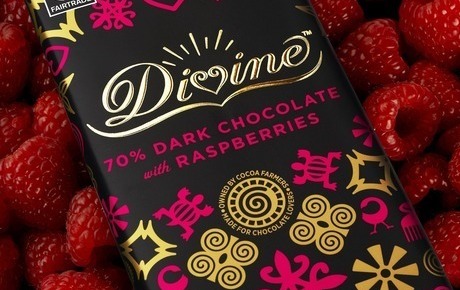 Divine Chocolate is committed to returning profits to its suppliers
Get the right financial backing
Getting the right financial support is another key factor in creating a successful social enterprise. You need to bring in people and organisations that share your mission and values. We were successful in attracting investment from Body Shop and the Christian Aid and Comic Relief charities. We also secured a £400,000 loan guarantee from the Department for International Development, which enabled our fledgling company to secure funding and the means by which the farmers could earn their share in the business.
My advice would be to do as much research as possible into all potential avenues for funding and take opportunities that come your way – but make sure they complement the ethos of your business.
Make the most of all of the support on offer
There are a range of services on offer to help businesses reach their full potential, from both the public and private sectors. I'm involved in the Business is GREAT Britain campaign, which aims to build confidence amongst small businesses and encourage them to plan, hire and export.
It raises awareness of the government support available to small firms to help them achieve their growth ambitions. One scheme we at Divine got involved in was Knowledge Transfer Partnerships which gives businesses access to the knowledge and expertise within UK universities. We worked with Liverpool John Moores University who helped us with our New Product Development process including a focus on our packaging, food technologies and operations. We have also had access to export markets through UK Trade & Investment food trade fairs. This has been incredibly valuable for us and has helped us to enhance the skills and reach of our business.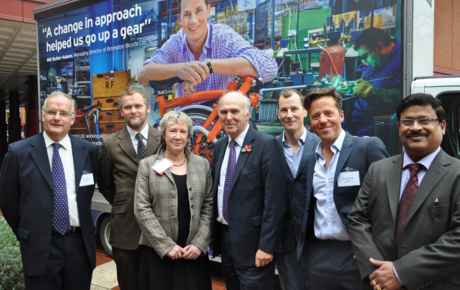 The Business is GREAT Britain campaign is bringing together a number of growth firms
More on the UKTI:
Do your homework
Researching the appeal of your product for the people and markets you want to sell it to is, of course, important. With chocolate, we were conscious that tastes vary from country to country and we needed to consider if the product would sell well in places where dairy is not commonly eaten. This is an obvious tip for any business but, if your social credentials are part of your USP, it's not just standard product features that you need to consider – is the ability of your business to create positive social change a selling point in the countries you wish to grow into?
Be careful about who you hire
People are the thing that really makes a successful social enterprise. You need employees who have the knowledge, energy – and most of all – passion to really promote and champion your business. Put the effort in to ensure you employ the right people, as a bad recruitment decision – particularly in a small business – can take up time and resources that you can't afford to spare.
Sophi Tranchell is a 'Business is GREAT Britain' ambassador. For information on setting up a social enterprise, visit socialenterprise.org.uk.