Anytime Fitness is now officially the world's fastest growing fitness franchise, opening its hundredth fitness centre in Ladbroke Grove today.
The 24/7 fitness company's first club in the UK was opened in 2010 in Bristol, and by opening 100 clubs in the same country in less than seven years, its rapid expansion makes it the fastest growing franchise model in the world, out-growing McDonald's, Dunkin' Donuts and Subway.
With more than 3,300 clubs open globally, the Ladbroke Grove site makes the UK the fifth country to have 100 Anytime Fitness clubs open, alongside the USA, Canada, Australia and Japan.
According to the health provider's UK chair, Andy Thompson, the franchise sector contributes more than £15.1 billion to the UK economy, of which Anytime Fitness clubs are a big contributor.
The health provider's aim is to be the number one fitness chain in every market it enters, says John Kersh, VP of International Development. "It's incredible to imagine that only eight years ago we opened our first location outside North America, and now we are among a small number of franchised brands with more than 1,000 locations internationally. The key to our growth has been our dedicated and passionate partners in the countries we serve," he says.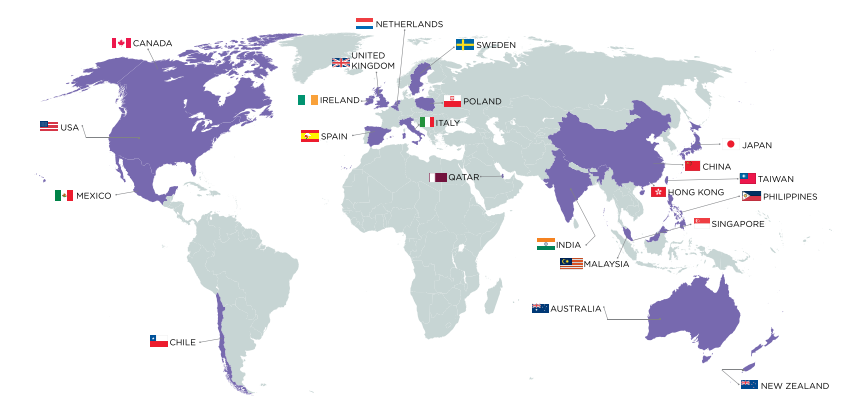 "What's exciting is to look ahead and see the massive growth potential still remaining for our brand, both in our existing markets and future markets. 1,000 locations is a great start, but the future opportunity is enormous," Kersh adds.
With over 44,000 units and 621,000 employees, Britain is fast becoming one of the key world-players in franchising. The sector has previously been dominated by the US, but the scales have tipped in recent years. Additionally, 38 per cent of British franchises operate units abroad.
The basic premise of franchising is to replicate a proven business model. The company (franchisor) gives rights to an individual (franchisee) to run and own a business under the umbrella of the recognised company and the proven systems of the franchise. Franchisees benefit from minimising the risks associated with starting up a business from scratch, while franchisors can expand their business and gain a diversity of expertise from new investors.
"The model's structure of a local business owner, combined with the proven system, franchisor support, the brand and economies of scale from the network as a whole is a powerful mix," explains British Franchise Association chief executive Pip Wilkins.
"When looking at taking on a franchise from an overseas-based business, as with all franchises, you need to do your research on the company, the market and your own capabilities. Interviews and meetings with the franchisor are a part of the process with any franchise, so if you are dealing with a business coming over from abroad you need to know if you will be dealing with the business directly from their home country or a master franchisee, based in the UK."