Firefly Learning, a digital platform which allows teachers, students and parents to share lesson plans and review homework, has secured £5 million in funding led by Downing Ventures, alongside BGF and Beringea.
The system is already used by more than half of students in UK independent senior schools, and supports more than a million students, teachers and parents in 40 countries.
Firefly aims to cut school administration by 50 per cent by creating one simple-to-manage school ecosystem.
The technology was first developed by co-founders Simon Hay and Joe Mathewson when they were at school themselves preparing for their GCSEs. The homework ecosystem was quickly adopted by several schools, with Hay and Matthewson establishing the business while Hay was studying for his PhD in computer science at Cambridge.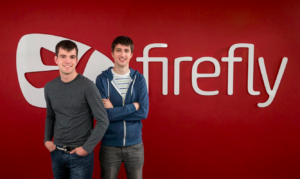 Firefly plans to invest £3 million in R&D to launch new tools, such as giving users a real-time view of student progress.
The company plans to create 20 new jobs over the coming year, building more partnerships and integrations with other educational technology products.
The £5 million funding round is Firefly's second successful investment round and brings the total raised for the business to almost £10 million. In 2016, Firefly secured the largest Series A funding for an EdTech company in Britain from BGF and Beringea.
James Lewis, investment director at Downing Ventures, said: "The EdTech sector is an exciting but challenging place. On the one hand, it can be highly competitive, with the UK spending an estimated £1 billion on EdTech. However, at the same time, it's also a very fragmented market."
Simon Hay, founding partner of Firefly, said: "Downing's experience in the EdTech sector caught our interest, as well as its work with other fast-growing companies that make a difference, and we're looking forward to working with James and the Downing team on our own expansion plans.  BGF and Beringea have been fantastic partners over the past couple of years, and we're delighted that they're also doubling down to further support this next stage of growth."