A new report has shown the most entrepreneurial cities in the UK, according to the number of new businesses founded between 2016 and 2017.
With a thriving social scene and direct connections to London, Brighton came out on the top spot. Manchester, known for its eclectic mix of businesses, was second. Nottingham, which is currently undergoing inward investment to support business growth, was third.
We asked entrepreneurs from each of the top three cities to tell us why they chose their city, what effect their location has had on their business and what they think to being named in the top three.
1. Brighton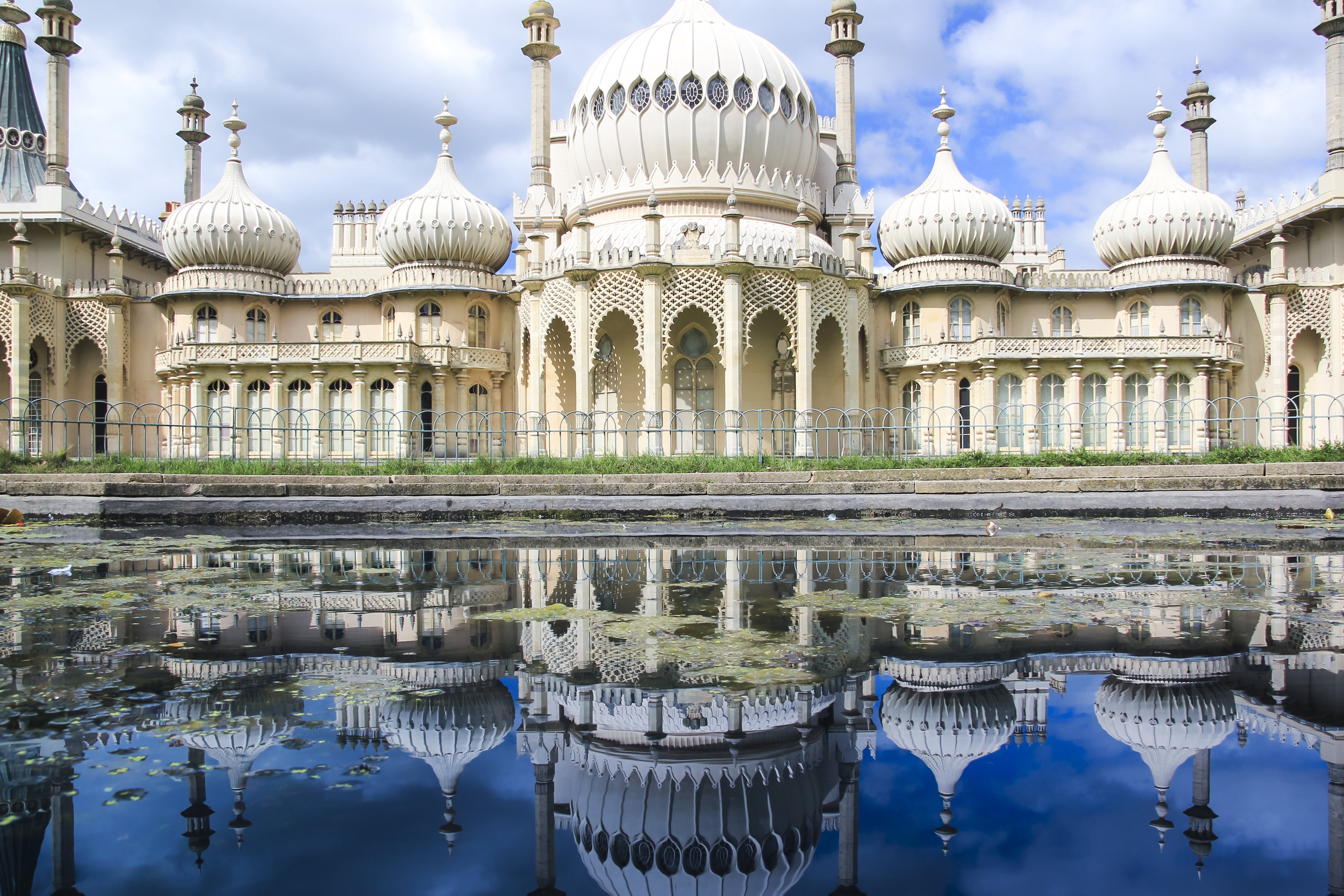 Darren Fell, founder, Crunch
"We love Brighton because it's a brilliant, vibrant city to work in. When I first started setting up a business here in 2002, there wasn't a digital community, but today it's grown into a fantastic place for creatives and internet-based businesses."
Jonathan Richards, CEO, BreatheHR
"Known for its creativity and vibrant nature – it's fair to say Brighton is unlike any other city. There is always something going on, something new to discover and beautiful surroundings followed by a tight-night business community you don't get in other cities like London. The opportunities to network and meet other fast-growing start-ups are plentiful – I've learnt so much from other entrepreneurs who have been honest and frank about their experiences. We want each other to succeed.
"There's also a competitive element surrounding how best to treat your employees and a real desire to create great places to work. And of course, with such a diverse and energetic city, you attract a wealth of creative talent – making it the obvious choice to set up shop. We couldn't imagine basing ourselves in any other city than Brighton."
Ben Lambert, founder, Neptik
"Brighton – we get the best talent, we pull them away from London and then smash the skills out all over the place! As well as attracting the best talent with experience, we also use that talent to nurture young local young talent, which we do through apprentice programs and university mentoring, as well as supporting local events for lower education. We're all about our people, drive, brightness and ambitions."
2. Manchester

Mark Wright, founder, Climb Online
"Manchester is the business hub of Northern England, with some really exciting businesses and entrepreneurs being produced. We want to access this now whilst it's still growing, and be a massive part of this growth.
"We have had a great support from the local and local business press and business groups. The city has also allowed us to implement some really exciting business campaigns and access a range of new clients. Though this is a new development, we are very excited about the prospects of Manchester and where it's going to take Climb Online.
"Manchester has a lot of benefits and is very appealing to young entrepreneurs and new businesses, as well as business looking to expand. The city has a great reputation and has some really exciting tech companies. Most digital companies are coming out of Manchester. Also, the quality of candidates for job roles is really high, and they're people we need to be working with."
Louis-James Davis, CEO, VST Enterprises
"Manchester has always been my home, it's a bustling hub of innovation and creativity and I never considered basing the heart of our revolutionary technology company anywhere else.
"Manchester has a thriving community of entrepreneurs and it comes as no surprise to me that Manchester ranks second in the UK for entrepreneurship. Personally, I have felt the support of the entrepreneur and start-up community, and the work that we've done with Business Growth Hub and Rise has really supported our business and made our networks grow.
"With support networks, communities developing across the city to aid entrepreneurs and startups across, it's only a matter of time before Manchester becomes the Capital for entrepreneurship in the UK."
Daniel Prendergast, owner, The Rug Seller
"The Rug Seller officially started as an online business in Manchester in 2003. When I saw the potential of the internet I started to build an ecommerce website where I now sell over 21,000 rugs. I'm from Manchester, my main supplier was based there and with a geographically central location and good transport links it was the obvious choice.
"There is such a great network with a wide range of business people and with the city's educational establishments there is also a huge amount of resource on offer. The city has a wealth of talent within a great variety of sectors, offering valuable contacts and support.
Manchester is a fantastic place in which to base a business and it's no surprise that it is number 2 in the UK. Where should I start – the people and the town's culture and vibe. It's a city where people pull together and that's testament to us all feeling part of one big community."
Albie Attius, managing director, King of Servers
"It's not surprising that Manchester is the second city for entrepreneurship. The boom of the 20th-century cotton industry means there is lots of reasonably priced warehouse space available. This was really important when setting up King of Servers; our competitive edge is that we have the physical stock on-premise and ready to ship so it's paramount that we have plenty of storage space that doesn't cripple our overheads.
"There is also a very strong digital scene in Manchester. The key to getting a new online business trading is to promote it; with the large choice of local digital marketing and advertising agencies in Manchester, there's no need to stray further afield to the likes of London, where prices are often unattainable for northern start-ups.
"The strong sense of community in Manchester also contributes towards the entrepreneurship. It is very rare that there is a day goes by without a business event/seminar/networking group taking place. Business is all about making connections and Manchester is a very sociable city, which definitely helps entrepreneurs get their venture off the ground."
3. Nottingham
Aaron Dicks, founder, Impression
"Being in Nottingham has been a huge factor in our very fast growth. From the early days, we were able to take advantage of various financial schemes intended to help businesses like ours find their feet, including technology grants to equip our staff with the very best tools. Opportunities to learn through schemes like the Growth 100 programme at the University of Nottingham helping me develop as a manager.
"We've been able to work with some really supportive people too, including the local councils, universities and organisations, which has helped us build our brand and grow our client base.
"The funding and formal support are all huge benefits. But for me, it's more about the community that we have here. There are so many formal and informal networking groups and meetups that bring people and businesses together for mutual benefits, and that's really helped us. There's a real buzz about the city, it's exciting to be here and we fully intend to stay for much longer yet!"
Tara Askham, founder, Infused Learning
"Nottingham is a vibrant city with excellent infrastructure and transport links as well as a booming business sector so we are not surprised Nottingham was No 3 in the UK. Nottingham is full of innovative individuals and companies; and the business, and wider community, nurtures this and entrepreneurial spirit with a wide range of local initiatives to support business start-up and development.
"For us, Nottingham was an obvious choice. The Council's Ambition 2025 strategy illustrates its dedication to the education sector and businesses are keen to engage with the new type of supported distance learning education that we offer."
Ben Newth, founder, Reel Media
"Nottingham is a great city to be in, especially as a creative business. We certainly feel the buzz of creativity in the area and that's made it possible for us to grow as a business and also to attract some brilliant talent from the local universities, too.
"For us, basing ourselves in Nottingham was an obvious choice. Aside from anything else, the office costs are much lower here than somewhere like London, for example, and that's meant we've been able to build a fully equipped studio which makes it possible for us to create highly professional, exciting projects for our clients.
"The local business community is also a big part of what makes Nottingham great. I'm not surprised to see Nottingham in the number 3 position for entrepreneurship as I meet so many entrepreneurs day to day who are doing some really interesting and exciting things."
Terry Hill, marketing director, KLG
"The company has grown up with Nottingham since 1974 and experienced all the same highs and lows along the way. The growth of the population and improved transport links has kept the city attractive to new employers and employees.
"Historically Nottingham has had a proud tradition of industry and manufacture, Lace Industry, Cussons Soap, John Player, Speedo, Plessey, Boots, Raleigh and Crossland Filters to name just a few of the huge Nottingham employers of the 70's. This also coupled together with the Mining industry and the forced closures of many mines in the 70's and 80's leading to people having to invest in themselves and start ups to survive and continue to breed the entrepreneurial spirit of the city. In latter years the thriving student community and two great universities has brought an influx of modern technology and employment opportunities to migrating graduates who then learn a trade or discipline and set up their own businesses in the city."
Alex Tebbs, co-founder and sales director, VIA
"Our core team has always been East Midlands-based so when deciding where to establish VIA, Nottingham was a real no brainer. The growth of the city within recent years has been staggering, not least within its financial infrastructure but also as a thriving hub for technology-based start-ups. VIA feel part of a real tech community here and its youthful presence only serves to strengthen our brand and give us an increased sense of identity.
"Being positioned centrally has also enabled us to maintain strong relationships with clients throughout the entirety of the UK. I'm adamant that our climb towards being the largest hosted Skype for Business providers in the UK wouldn't have been possible without being situated in the epicentre of it all. The Nottingham of today would have been unrecognisable five years ago so I'm excited to see how the city's going to progress within the next five years."
Other cities noted in the list of most entrepreneurial cities, compiled by Instant Offices, included Leicester, Newcastle, Coventry, Birmingham and Bristol.