This article on electric cars is part of our green innovation and finance series. For more information on these industry awards, visit greeninnovationfinance.co.uk. 
Electric vehicles (EV) have long been hailed as a saviour; a way to effectively reduce the amount of emissions the world pumps out and improve the future of the planet. However despite its slow entry into the mainstream, electric cars are still the minority on our roads.
According to a new study published in Nature, electric cars can replace conventional, petrol and diesel vehicles. The biggest argument against EVs going mainstream is its comparatively limited driving range.
Andrew leech, director of Fleet Evolution, a car salary sacrifice scheme provider for SMEs, counters this assumption.
"We have long been supporters of electric vehicles, however there is a widespread misconception that they don't provide good, solid alternatives to traditional cars. It seems that for many years, we were never really able to make progress with them, with regards to range, speed and power, yet over the last couple of years, technology has really stepped up a gear and electric cars are now some of the most innovative and exciting vehicles on the road."
Electric cars could currently replace 90% of cars on the road
The four-year study concretised what the supporters of the green economy has long lauded: that electric cars could gradually reduce greenhouse gases, which, in turn, can play significant role in meeting climate change mitigation goals.
In order to undertake the study, the team integrated two huge datasets; one which was a detailed set of driving behaviour based on GPS data, and another more comprehensive set of national data based on travel surveys.
The results of the study showed that around 90 per cent of the cars on the road could be replaced by low-cost electric vehicles with ease – even if they need to be charged overnight.
Andrew added that climate change, and ways the world can reduce its carbon footprint is never far from the headlines. "As a result, many companies are concentrating on lowering their emissions to ensure they are contributing to the future of the planet – and this study just proves that EVs could be one of the finest ways to do so."
Electric scooters made for cities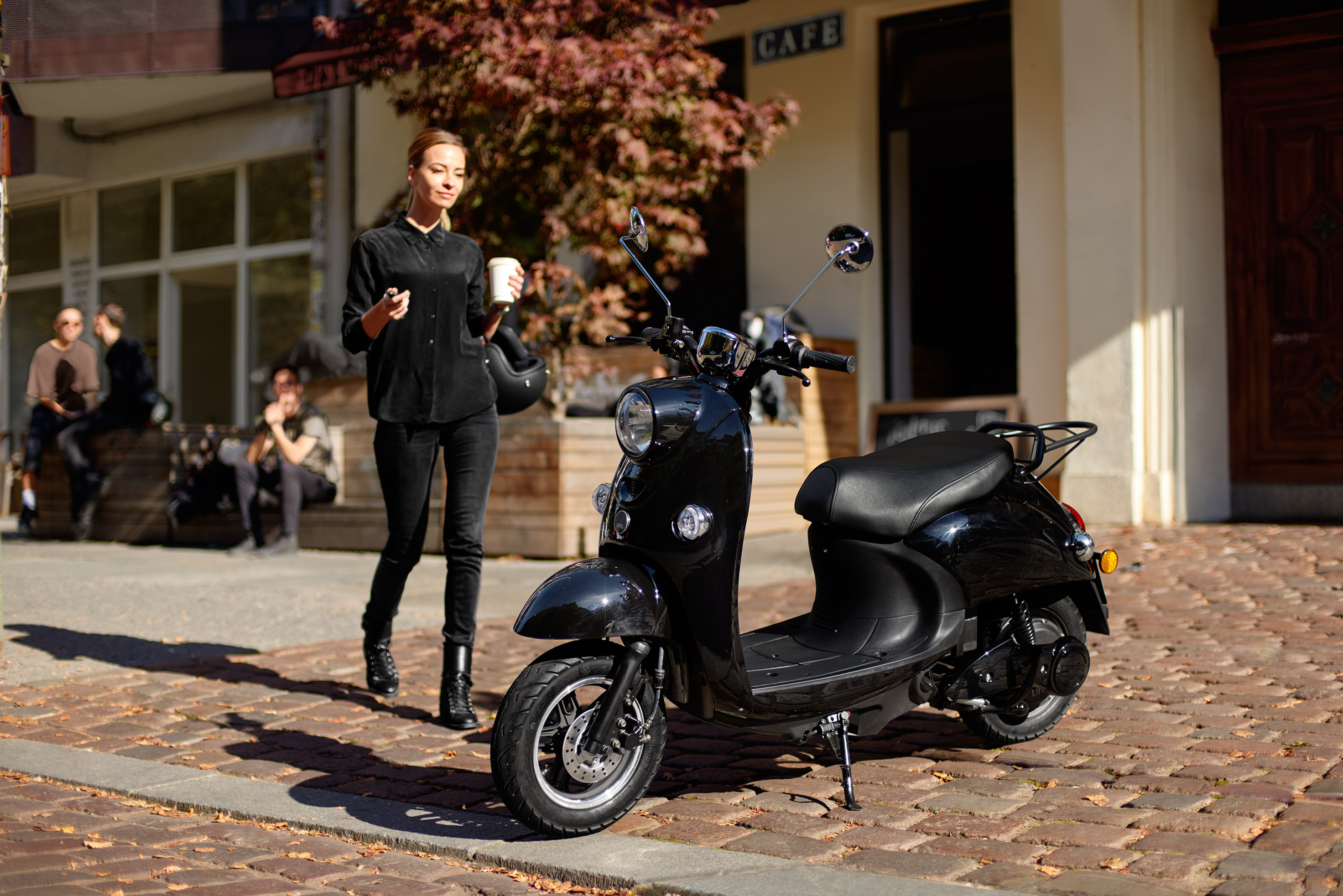 Because of its on-demand model, the unu doesn't need special expertise to ride and is maintenance-free, making it a viable option for densely populated cities notorious for its traffic jams.
Berlin-based unu brings smart electric scooters to on-demand, licensed and insured. The company launched its retro-inspired e-scooters in 2014 across major German, Austrian, and Swiss cities, entering the Netherlands through Amsterdam this month.
According to unu Motors, the biggest barrier to EVs is the myth that it's expensive and runs out of energy quickly. These e-scooters aim to counter these myths with a portable battery that can be recharged from any 230 V power outlet. Energy costs are only 70 cents per 100 km on average, compared to €6.50 for a comparable gasoline-powered scooter.  Driving an average of 20 km per day, the energy cost for one year adds up to €50, much cheaper than most forms of public transportation.
The unu drives 45 mph, so drivers can use a regular driving licence and choose between three engines that differ in acceleration. Drivers that travel roughly 20 km per day only need to recharge every three days. The unu has a slot for a second battery, making the driving range 100 km for those drivers going longer distances. To maximise the range of the unu, the company has incorporated a kinetic energy recovery system, KERS, in its models,  technology most popularly known used in Formula 1 racing. Every time the driver brakes, this energy is fed back to the battery, keeping it going for longer.
Instead of the traditional model, where rented scooters must pay warehouse fines, dealer and production costs, and shipping prices, unu manufactures the scooters on-demand and ships them directly to the customer's door via DHL delivery, road-ready.
For more on green investment and finance news, visit greeninnovationfinance.co.uk and sign up for our newsletter.