Super Charge Your Marketing Automation
Discover how to increase Customer Lifetime Value using five key applications of B2C Marketing Automation.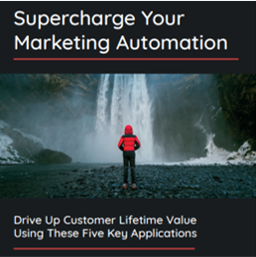 As a B2C Marketer, you need to keep up-to-date with how Marketing Automation platforms operate – whether that's Al and Machine learning, Customer Data Platforms, Predictive Analytics or Behavioural data…
How can you use all of these tools to create more relevant and timely campaigns to drive up performance, revenue and the lifetime value of the customer?
Download this whitepaper to understand how you can get value out of all the factors B2C Marketing Automation platforms have to offer.