Over half of UK scale-up businesses believe the Brexit business impact will mean a drop in revenue in 2019, according to new research from analytics solutions provider MHR Analytics.
When asked which factor was most likely to trigger a drop in revenue for 2019, the majority believe it would be Brexit at 57 per cent, followed by reduced customer spending at 22 per cent. Only 7 per cent of respondents say no factor would trigger a drop in revenue.
The survey finds that businesses are boosting investment in key areas to tackle the revenue drop, with IT coming top by a significant margin, suggesting tech spend is of huge importance to companies. 59 per cent of businesses will increase spend on IT in 2019, 48 per cent believe marketing will also see an increase and 46 per cent are planning to boost investment in sales.
When asked about the importance of data, 96 per cent of business chiefs say they understand the importance of data for their company's future. However, one in ten businesses are yet to implement big data strategies and less than a third regularly conduct big data projects.
Significant Brexit turbulence
Nick Felton, senior vice president at MHR Analytics says, 'It's clear that businesses are braced for significant turbulence next year and are planning major investment in key areas to power through an anticipated drop in revenues. Despite these fears, companies are adopting a combative approach to this problem, with departments such as IT, marketing and sales all set for a cash injection.
Felton adds that, with unpredictable market conditions, data management and analytics are critical for helping organisations deliver significant cost savings by enabling accurate decision-making. 'Despite a potential revenue dip, companies are still planning major investments, of which data management is a good choice in uncertain times.
'Nearly three quarters (72 per cent) of the decision makers we surveyed believe their company's response to big data has been positive, yet only four per cent recognise that managing big data will lead to less administration. Early analysis of these results suggests that a sharper focus on data management and analytics could be advantageous to companies in this constantly changing economic climate.'
Hacking risk
Revenue concerns can also arise from cybersecurity risk. Tayo Dada of security company Uncloak believes Brexit poses a number of significant risks for UK businesses from 'Hacktivists', politically charged hackers who see Brexit as a negative move away from the relative safety of the EU.
'Unsurprising our firm has already witnessed an increase amount of hacking attempts stemming from Europe since the EU referendum vote came to past. Some may say it's a coincidence buts it an important observation nevertheless,' he adds.
Case study: Charlie Pool, CEO, Stowga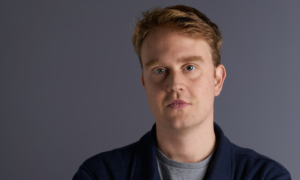 Brexit is creating waves of uncertainty for the supply chain and logistics industry. Issues around border controls and whether this will hold up deliveries is playing on a lot of people's minds. Airbus recently announced they were going to stockpile goods in response to Brexit. A number of other companies are reducing their dependence on stock from upstream suppliers, by over ordering up to 15-20 per cent, in order to maintain business continuity ahead of potential Brexit trade related supply disruptions.
We're advising our customers to build flexibility into their supply chain by using an on-demand warehouse model. This allows retailers and organisations to accommodate stockpiling in their supply chain in order to ride out the periods of uncertainty. Once the period of uncertainty is over, the business can scale down the supply chain once more, without having money tied up in long warehouse leases. This reduces the cost of the supply chain and increases flexibility which is ideal when no one really knows what is going on!
Case study: Jack de Montaignac, COO, Laundrapp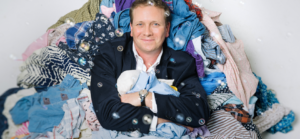 At present, as negotiations continue, the details for Brexit are vague to say the least. As the outcome is relatively unknown it is difficult to prepare with any degree of certainty however, the two biggest areas of concern for Laundrapp are personnel and revenue.
In terms of personnel, London has been blessed in recent years with attracting tech talent from all around Europe – and with good 'techies' being hard to find, any outcome which removes talent from London will only lead to increased salaries and ultimately cost. Many of our delivery agents are also from across Europe, so the result will be the same – increased cost.
For revenue, as an international company, drawing revenues from around the world in many different currencies, we also need to be mindful of how the pound will fare exchange wise once Brexit has happened. Laundrapp continues to scale at pace, and a 'good' Brexit will not hinder that.
See also: