Olapic has gone through many stages of evolution. From a university spin-out to a recently acquired (and growing!) start-up, the company has built its base from the bottom up, tweaking as they grew.
Olapic was the brainchild of three college friends, envisioned long before Instagram, Vine and Snapchat made their global debut. Now, Olapic works with the likes of Calvin Klein, West Elm, North Face and Essie to curate hashtagged, user-generated images and video from these platforms, including social media staples like Tumblr and Twitter.
The end result is a compelling, holistic view of brand engagement and customer experience.
Olapic co-founder and head of EMEA, Jose de Cabo talks through the company's growth journey lessons learnedalong the way.
Name of entrepreneur(s): Jose de Cabo
Location: London
Date launched: 25th November 2010
Number of employees: 200
What does your business do?
Olapic is the original earned content platform that fuels brands in every channel with real photos and videos taken by real people, enabling brands to turn content their consumers are already creating into powerful marketing experiences, activating and measuring the earned content across all consumer touch points.
Where did the idea for your business come from?
Founded by Pau Sabria, Luis Sanz and myself while we were attending graduate school at Columbia University in NYC, the company originally was a contest entry for Columbia's startup incubator and won $25,000 to develop an MVP product and start operations.
"Ola" is the Spanish word for wave. The name Olapic represents the platform's ability to capitalise on a wave of public content being published and consumed.
How did you know there was a market for it?
While consumers are looking for more authentic engagement with products, brands are struggling to create content that will engage their customers.
Olapic enables brands to visually communicate in a new way, using real customer images and videos in every touchpoint. Crucially, brands are not what marketers say they are anymore. They're what consumers say they are.
How did you raise funding, and why?
My co-founders and I met in business school and created the early ideas for a photo sharing platform. We participated in a highly selective, rigorous competition and won seed capital for Olapic from the Eugene M. Lang Entrepreneurial Initiative Fund at Columbia Business School.
We then went on to raise a larger Seed round and then Series A and Series B rounds totaling $21 million from a great group of investors including Fung Capital USA, Great Oak Venture Capital, Lazerow Ventures, Longworth Venture Partners and most recently Felix Capital and Unilever Ventures.
The funding was used to fuel sales and growth in the marketplace and the development of technology that set the standard for our sector of the industry. By 2013, the company reached $1 million ARR and we have experienced rapid growth every year since.
The company finished 2015 close to $15 million ARR revenue and most recently announced its acquisition by Monotype for $130 million.
Describe your business model in brief.
Olapic's Earned Content Platform is a tool that helps consumer brands collect, curate, use and analyse consumer-generated content – including pictures and videos of and from real people – in their e-commerce experiences and across multiple marketing channels, creating powerful branded experiences that drive consumer engagement and increase e-commerce conversions.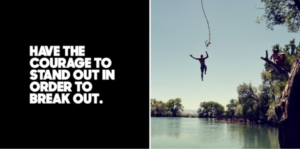 The company helps brands take user-generated content and make it a central piece all of their digital and offline strategies. We are a scalable SaaS business which means we offer our customer a hosted technology with additional professional services such as our Moderation service where we can help brands sift through thousands of consumer photos.
This model keeps it light and easy to implement for our customer – no complicated hardware or software integrations.
What was your first big milestone and when did you cross it?
I think the first time we actually had employees had to make payroll. It was at that moment that the company and business felt real and like we were about to embark on a journey with something very big.
What advice would you give to other entrepreneurs?
Learn everything you can – and never stop learning. Talk to many people and hear what they have to say. You will make mistakes and the faster you can bounce back and learn from them, the better off you will be.
Where do you want to be in five years' time?
Myself and my co-founders will be staying on with Olapic to continue to build out the platform as the visual marketing industry is only going to grow. We are looking forward to pushing our technology and industry further.
If you weren't an entrepreneur, you would be…
I think I will always be an entrepreneur. I don't see myself doing anything other than this.
What is your philosophy on business or life, in a nutshell?
Don't be scared – of life or business. Taking risks may seem scary, but if you approach them openly as an experiment that you can learn from, you will always gain something.