Nothing beats the thrill of becoming your own boss and seeing your dreams of starting a company come to life. It can be tough starting out, but every year hundreds of start-up companies flourish making the dreams of the people behind them a reality.
Using the last three years of the Startups 100 rankings, find out the location and industry of the UK's top start-ups and see which industries are surging ahead, and which have room for improvement. Some companies were so successful they graced the Startups 100 list over multiple years, meaning the research found a total of 234 different businesses.
First, let's see where in the country you'll find the best start-ups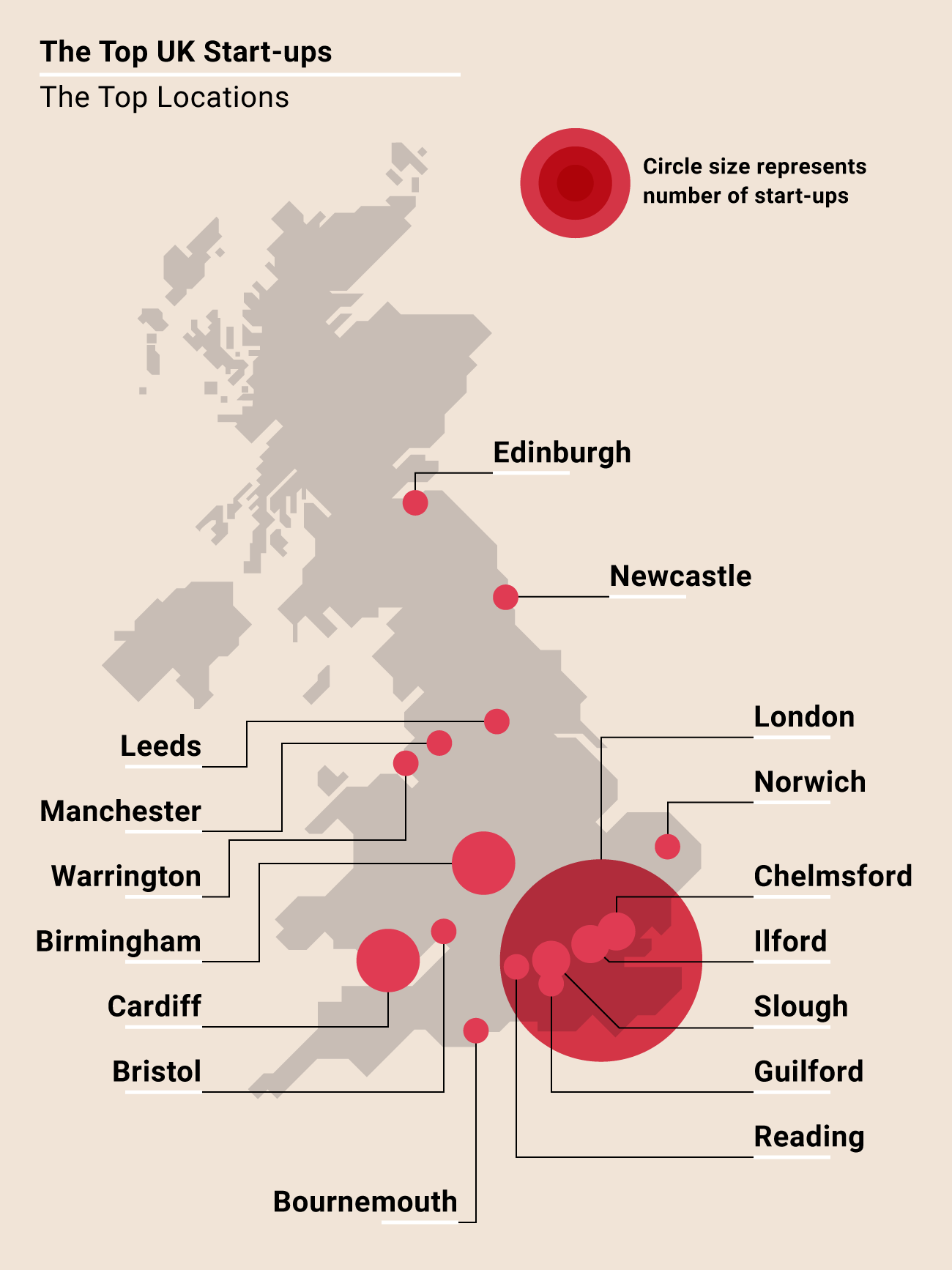 The vote to leave the EU seemed to throw London's economic future into uncertainty, though it may be a case of 'out with the old and in with the new'. According to the map, London is something of a haven for UK start-ups. In fact, you can visit as many as 16 of the best start-ups in the country all within 500m of each other! Overall, London was the home of a whopping 68 per cent of all companies in our list.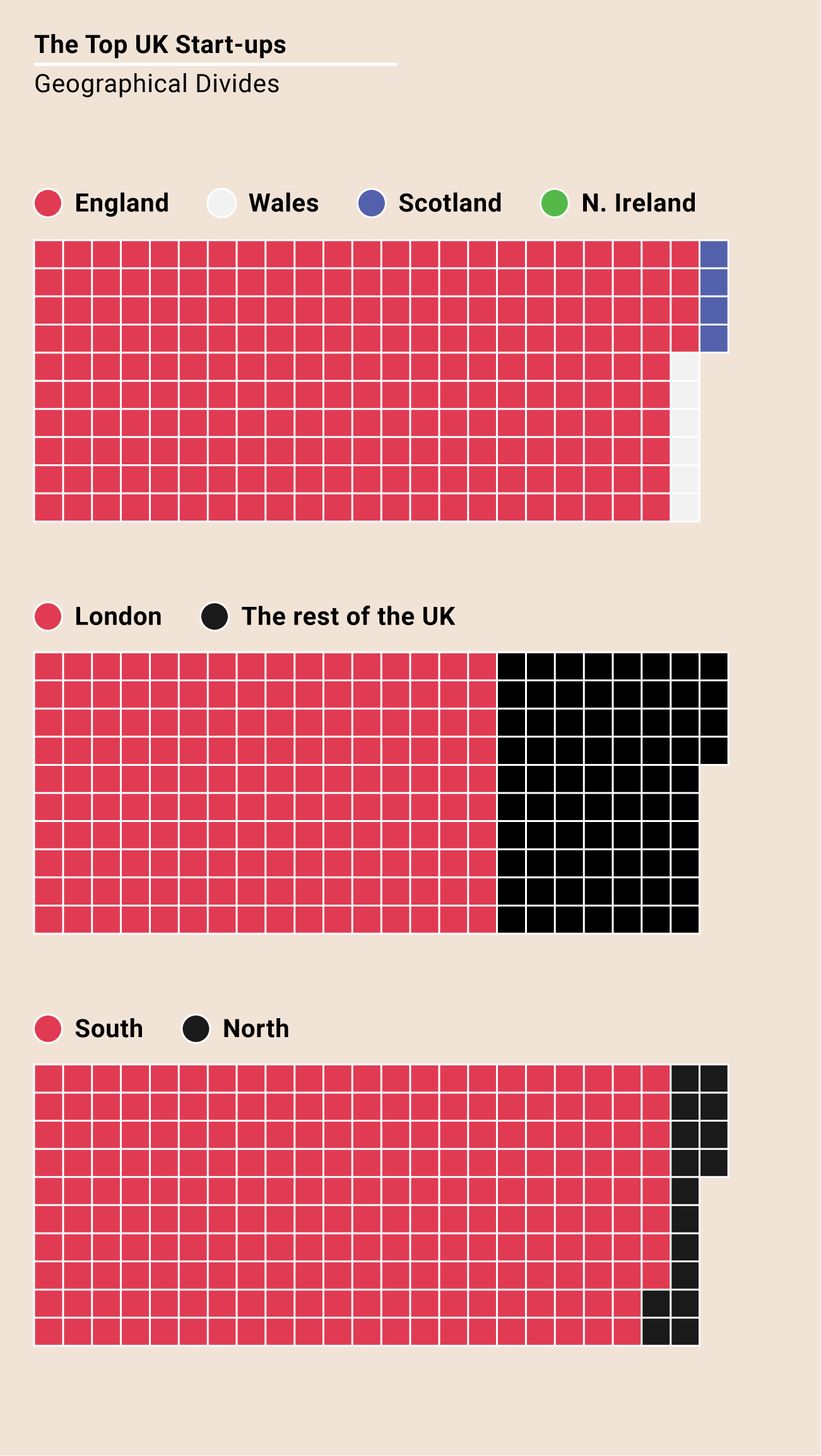 Looking deeper into the stats, England is dominating the start-up market, where you'll find all but ten of the best UK companies. Thanks to London's dominance, and the inclusion of the Welsh companies, the South holds far more of the top-performing businesses than the North.
While London may be the top dog, that didn't stop other cities shining through. Birmingham and Cardiff both give us five top start-ups, while Chelmsford is also home to three. That just goes to show that success really can come from anywhere!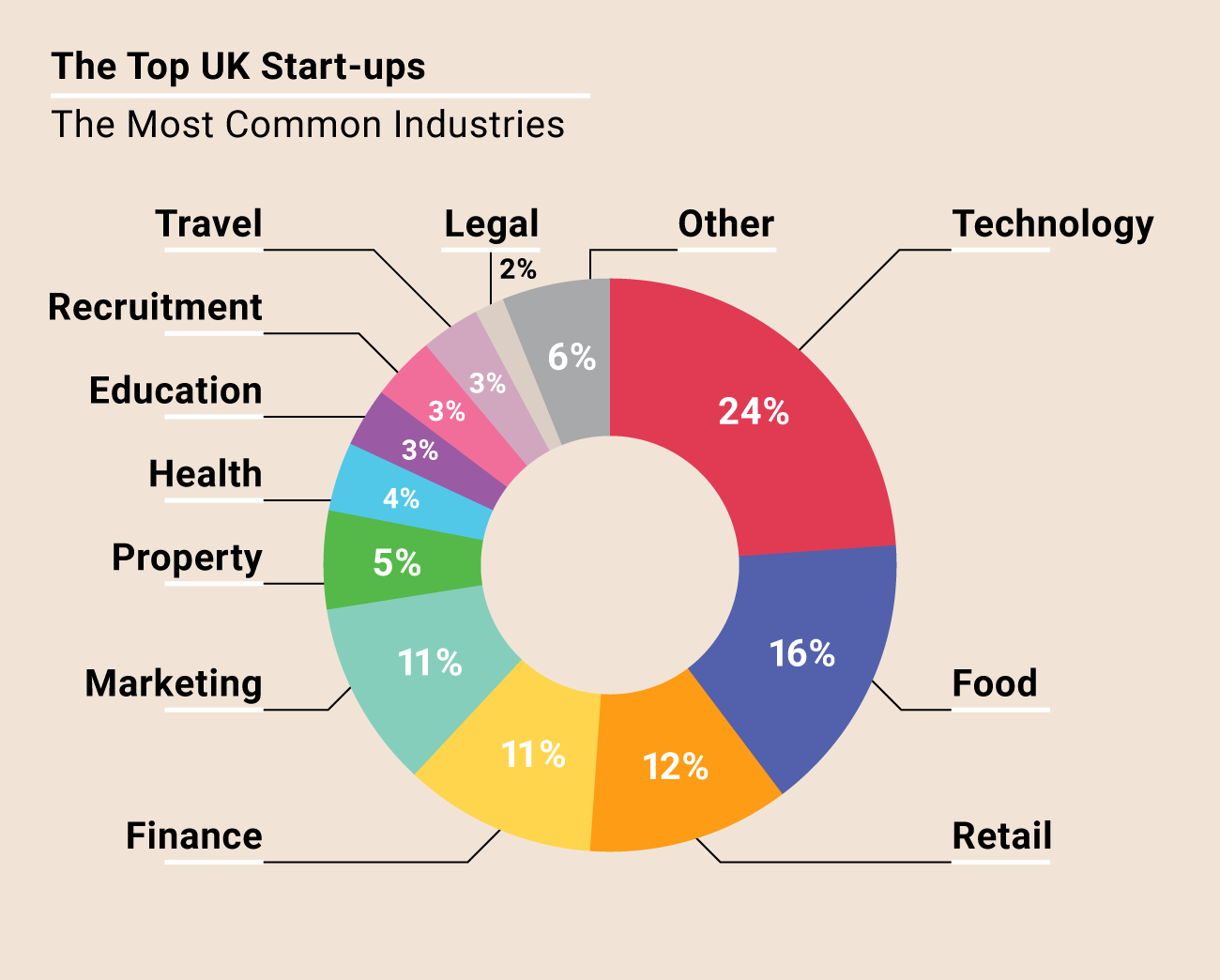 The research also shows which industries are giving us the best new companies and which are sorely lacking. Technology topped the list, thanks to a large amount of local search and comparison sites helping the public find great deals on everything from new cars to cleaners.
Food and retail were also strong industries, and more than a few subscription box business models. Craft gins, coffee, locally sourced meat, and healthy snacks were just some of the lovely goods being delivered every month to homes across the country.
On the other side of the coin, legal, travel, recruitment, and education were some of the lower-performing industries. While we wish them every success, these start-ups may face a tougher time than others against long-established firms and brands.