Australian entrepreneur Antony Ceravolo made his name in London, building up tech companies, including Red Bus Media, ECN and movie-streaming site LoveFilm.com. He relocated back to his hometown Adelaide in South Australia after LoveFilm.com was sold to Amazon in 2008 for about £200 million.
On a business trip, Ceravolo noticed how efficient mobile boarding passes are at checking in passengers and struck a chord in him to develop a visitor and contractor management system that makes registering site visitors as easy as scanning a boarding pass on your phone.
In 2013, Ceravolo launched Sine, visitor registration software company, and less than two years after the visitor management platform launched in 2015, the app is now being used at hospitals, schools, construction companies, industrial facilities and other businesses in more than 600 cities worldwide.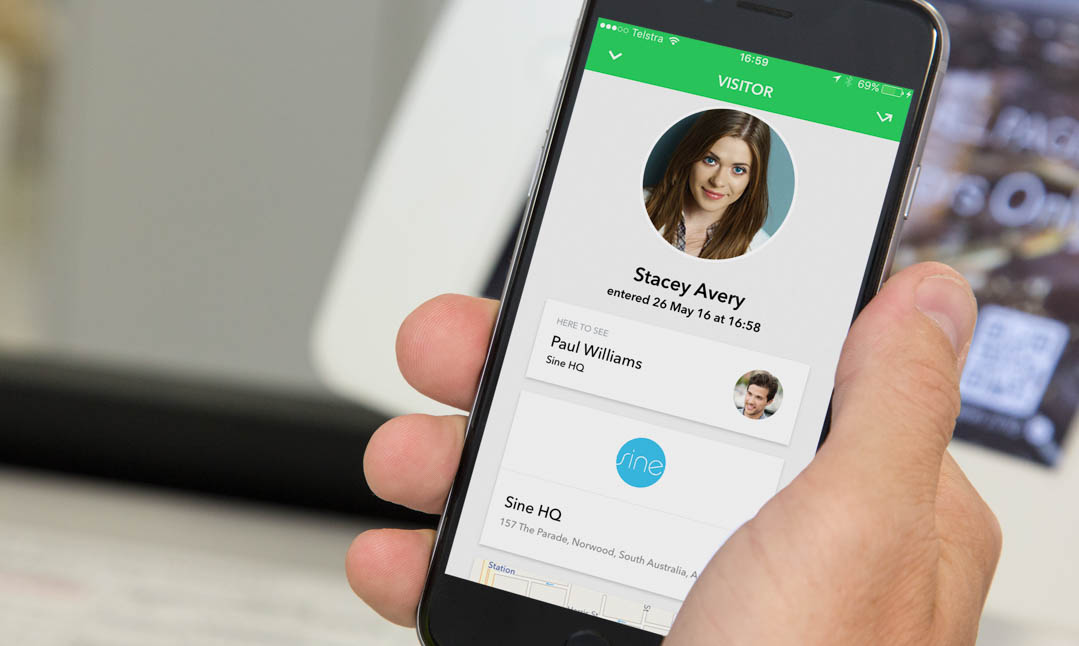 Ceravolo believes Adelaide, the South Australian capital with a population of about 1.3 million, was the ideal launch pad for a new tech company because of its great lifestyle and the availability of high quality, affordable software engineers.
"I've been involved with technology for a while now and relocated the family back home to Adelaide to do what I did in the UK, building global businesses," he says. "We have been very pleased with the software community here in Adelaide where we hire highly skilled engineers and even bring some people back to South Australia.
"It's cost effective, it's got a great lifestyle, there's a lot of quality talent here and there are those that train up their skills in London, Wellington or Silicon Valley but want to be here."
Sine began as a school visitor app in Adelaide where guests were recorded on the cloud-based system and matched against compliance and watch lists to strengthen safety measures. A notification is then sent to the requested staff member and the program monitors the visitor's time on site.
Sine has since expanded its vision to improve safety into multiple industries and is available in a range of languages including French, Russian, Spanish and Portuguese. The software increases visitor check-in efficiency while also working as a security tool, and now its clients include brands like General Electric, Coca-Cola and Vodafone.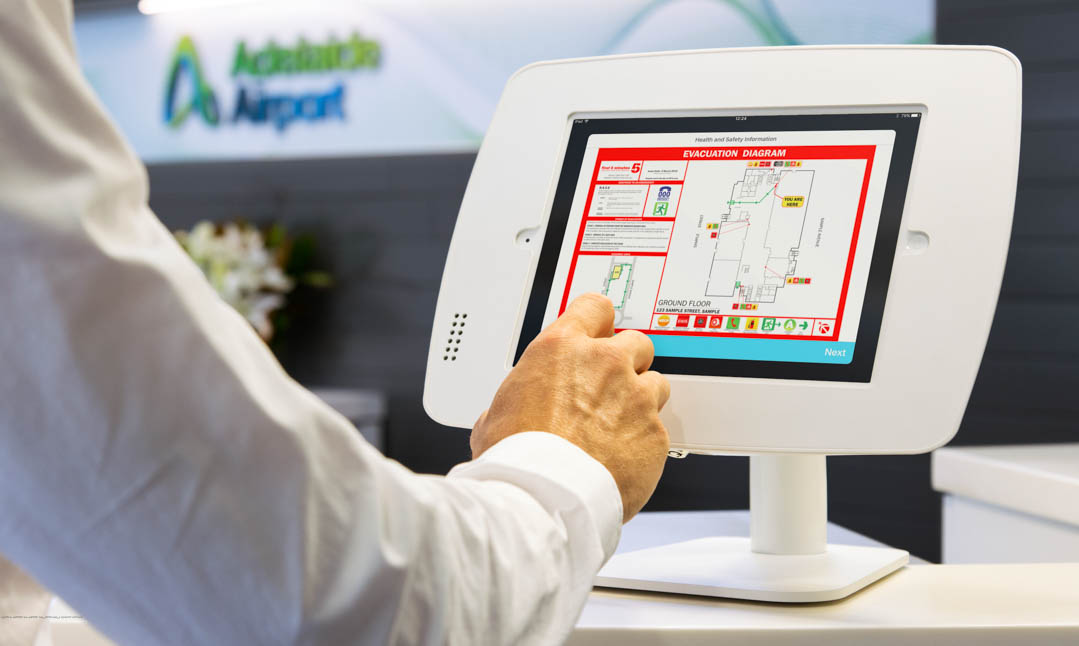 Any visitor to a site can download the app on Android or iOS devices. They then spend about a minute registering their details such as phone number, photo and email address. Once complete, users can visit multiple sites and log in through a simple tap or swipe.
Ceravolo says the process reduced paper-based registration by half during the first check-in and up to 10-fold for repeat visitors. "Since we launched the full version in June, the flow of activity has been huge," he says.
"Sine is fast becoming the 'VISA' of site registration and the expert of determining who you are. It integrates itself with other systems to become more than just logging in and out."
Sine now has offices in Dublin, London and New York to help service its thousands of clients across the globe. The company is now preparing to expand into India and surrounding regions in the coming months as part of a collaboration with Hewlett Packard and JLL.