2017 is set to be the year that the technology sector smashes the glass ceiling, according to research that reveals more women than men are expected to start their own tech business this year.
This year's theme for International Women's Day, a global celebration of the social, economic, cultural and political achievements of women, is a call to action for the business community to forge a more inclusive, gender equal world; #BeBoldForChange.
But the sector already has a number of trail blazers leading the way for women in technology. Here are the top entrepreneurs we'd like to recognise in doing just that.
Nancy Cruickshank, CEO and founder, MyShowcase
Serial entrepreneur Nancy Cruikshank was inspired to enter the beauty business at a very young age, seeing her father's career take off in Revlon. She started her career working for Condé Nast on titles such as Vogue and World of Interiors in marketing and advertising, and became the publishing house's online commercial director in 1995.
In 2000, her entrepreneurial journey really began. Cruikshank launched Handbag.com, which later grew to become the number one fashion and beauty website in the UK, with 1.5 million visits monthly. Six years later, Nancy sold Handbag.com to a member of the Hearst Group for a reported £22 million.
While working on Handbag.com, Cruikshank discovered that many women have a strong appetite for entrepreneurialism but just didn't have support and flexibility to pursue their dreams. Cruikshank, along with her co-founders, started MyShowcase in 2012, a tech start-up that enables stylists to sell independent beauty brands.
MyShowcase was launched to give more women in the UK an  opportunity to start and build a home-based business that they could make work for them, and their families. Now, after just three years, MyShowcase has over 1,500 stylists selling beauty brands, and according to Cruickshank, the company empowers, on average, two women a day to become entrepreneurs.
MyShowcase's beauty brands range from brands founded or endorsed by celebrities, such as Louise Redknapp (Wild About Beauty) and Yasmin Le Bon(Lumity) to brands such as Jane Scrivner, James Read & Neom, created by beauty industry experts.
Cruikshank looks to pioneer female entrepreneurs, empowering them to be independent and live and work in a way that suits them. While starting the business, she ran a programme called Women In Business, sponsored by Barclay's, and gave advice and start-up loans to small businesswomen.
Cruikshank was listed in 2015 and 2016 as one of the 50 most inspiring women in tech in Europe, recognising the contribution MyShowcase makes to developing and empowering female entrepreneurs.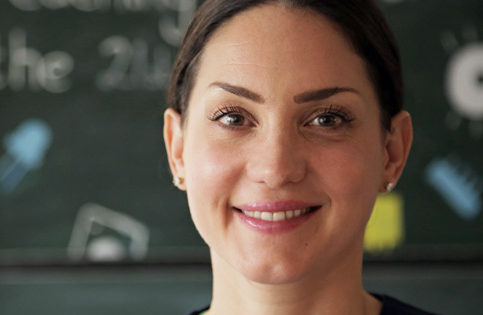 In 2012 Bethany co-founded Technology Will Save Us, a business that instigates 21st century learning – in the classroom and around the kitchen table – through its beautifully designed DIY Gadget Kits for everyday life.
The Technology Will Save Us award winning make-it-yourself kits and digital tools help kids to make, play, code and invent using technology. The company's mission is to combine the power of play with the possibilities of technology, empowering kids with the confidence and skills to create the future.
Bethany holds a BFA in Graphic Design from Rhode Island School of Design and a MSC in Responsibility and Business practice from Bath University and was a scholarship holder at Fabrica in Italy. She has been creating innovative relationships between brands and communities for well over 10 years both commercially and personally. Previously, she was a design director and social impact specialist at the international branding and innovation company Wolff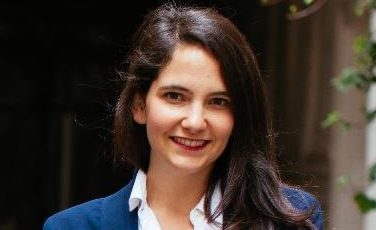 Camille Rumani is the co-founder and COO of VizEat – Europe's largest social dining and food experience platform.
After graduating from Reims Management School, Rumani lived and worked in Beijing. Returning to Paris at the end of 2013 to focus on her three passions: tech, food and travel, Rumani met with her now business partner, Jean-Michel Petit. The idea for VizEat was born out of a conversation the pair had about the best travel experiences they'd recently had, whilst abroad.
Launching in July 2014 after an initial fund-raising round, VizEat brings together locals and travellers for immersive and authentic food experiences. As COO, Rumani's core focus is on developing VizEat's entire product offering and says the challenge which drives her is: changing the way people travel, one food experience at a time.
Now with more than 22,000 hosts in over 110 countries, VizEat was selected by Apple as one of the top apps of 2016 – to which Apple CEO Tim Cook can personally attest, after trialling the platform personally earlier this year.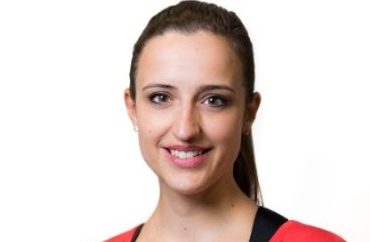 Sophie Guibaud is currently Vice President of European Expansion at Fidor Bank, a digital-only, challenger bank. She helped to launch the bank into the UK in September 2015.
She started her career in investment banking in New York before joining TIME Equity Partners, a Growth Capital fund in Paris. Along with investing in startups, she advised Internet and Media companies on their development strategy. However, wanting to be more deeply involved in start-up operations, she moved to London and was instrumental in the launch of HelloFresh UK, a Rocket Internet backed e-commerce company. In addition to this, she was also previously headed product strategy at Bankable.
Guibaud is also passionate about startups and has previously mentored at Seedcamp and UK Trade and Investment (UKTI), which is part of the Department for International Trade. Originally from Bordeaux, Sophie studied Finance at HEC Montreal and Bocconi in Milan.
Carina Walsh, co-founder of Geekzonia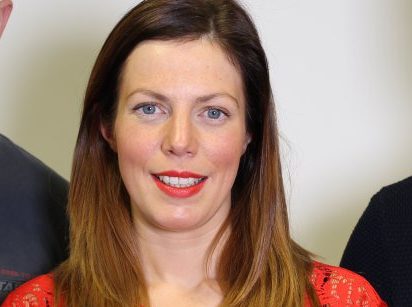 Carina Walsh is co-founder of Geek Retreat and now Geekzonia, a social, entertainment and retail space, built to be experienced entirely in virtual reality. Users can explore strange and wondrous worlds dedicated to geeky genres, with VR videos and experiences.
https://growthbusiness.co.uk/brexit-trump-drive-one-five-brits-virtual-reality-2549851/
Walsh, alongside her husband, launched their initial Geek Retreat store out of Glasgow, but have since expanded the franchise to Newcastle.
Walsh co-founded this company while pregnant with her first child, and has since gone on to create the new idea behind Geekzonia mentioned above, which is set to go live within the next few weeks.
She has a degree in communications and mass media, having worked in television production and multimedia content production.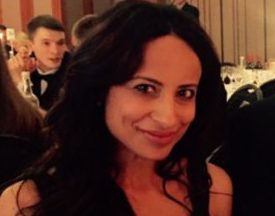 Rupa Gantra is the founding partner of Millennial 20/20 the world's first business summit series looking at the future of next-gen commerce in Singapore, New York and London.
The Summits focus at a unique time in industry, where large and small businesses are dealing with a more complex and ever-evolving consumer that requires them to think of innovation, disruption and technology as key components of their future.
Gantra has also invested in several start-up businesses and won several awards including Management Today and the Sunday Times 35 under 35 Women in the UK and Top 100 in UK Tech, as well as being the Founding Board Member of the UK Guild of Entrepreneurs, the chair of the HH Women Entrepreneurs and Board Director at the Ashraya Initiative for Children charity since 2008.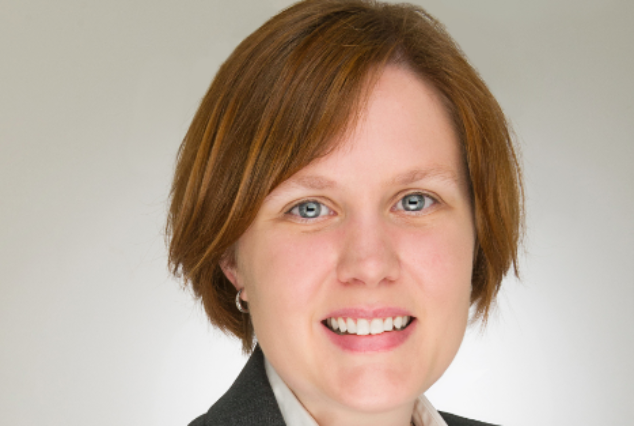 Kim Nilsson is CEO of Pivigo, Europe's first data-science marketplace.
Pivigo is the go-to hub for data science, AI and machine learning. By connecting organisations with data scientists, Pivigo helps companies harness the value of their data via Europe's first online Data Science Marketplace and their S2DS data science training program, the largest of its kind in Europe.
Nilsson has a background in Astronomy with a PhD from Copenhagen University, and held the title "Hubble Astronomer" in her last science job. She then completed an MBA from Cranfield University before co-founding Pivigo. She has been named a Rising Star among the Top 100 Influencers of Big Data in the UK.
https://growthbusiness.co.uk/uks-top-vcs-revealed-top-women-watch-investment-2549492/