In some cases, inventors may have sold their ideas too soon, letting others more in tune with the market to make the most of their products.
Some let their patents lapse and found themselves peaking well before their products do.
Let what happened to many of the brilliant, if myopic, innovators listed below be a cautionary tale for us all.
---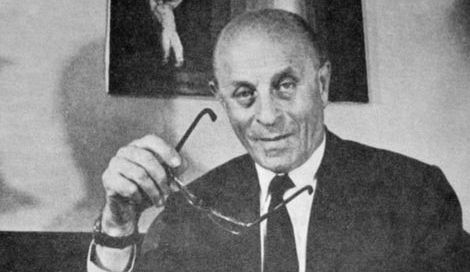 1. László József Bíró
In 1938, Hungarian inventor László József Bíró developed the ballpoint pen as a portable, leak-proof writing instrument to challenge the messy affair of using fountain pens.
For a few short years, the world referred to ballpoint pens as biro for short. Before the inventor had the chance to benefit from its huge commercial potential, László Bíró decided to sell the patent to Marcel Bic for $2 million (around £11.6 million today).
Bic soon used Bíró's invention as the main product of his Bic Company which is now reported to sell an estimated 15 million pens every day, and over 100 billion ballpoint pens globally.
"That is enough to draw a line to the moon and back more than 320,000 times, and to make £11.6 million look like short change," according to Shireen Smith, IP lawyer and founder of lawfirm Azrights.
"What you don't know you lost is not going to worry you. Although it should. Most people are in business to, among other things, make money. So, why wouldn't you want to maximise your revenues by taking account of IP?"
---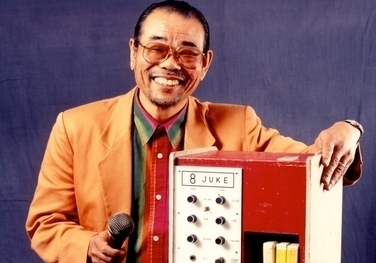 2. Daisuke Inoue
Daisuke Inoue invented the karaoke machine in Japan in 1971. As a musician with an eye for business, Inoue worked as a band manager and performer in the 70s, providing live music for businessmen who liked to sing in bars.
Realising the scope for automating that, Inoue created karaoke, which means 'empty orchestra' in Japanese.
Unfortunately, Inoue didn't patent his invention, and since then, countless others have made large amounts of money from his intellectual property.
"You would be aware if, like karaoke, you could have patented something, and would have some idea of what you lost," Azrights' Smith says.
---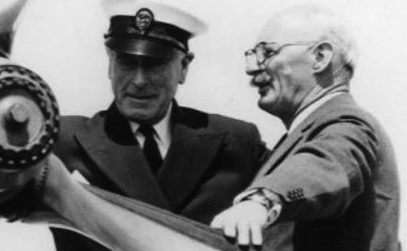 3. Sir Christopher Cockerell
English inventor Sir Christopher Cockerell built the hovercraft in the 50s after inheriting a small Norfolk boat and caravan business from his father.
In his effort to boost the efficiency of the boats, he developed the hovercraft, using a vacuum cleaner and two tin cans as a prototype. Years of perfecting the technology was expensive for Sir Christopher, who had to sell off some of this things for money.
Even after patenting the hovercraft, Sir Christopher had to battle the National Research Development Corporation for the money owed to him, as the body helped put the hovercraft into production.
"Given the possibility for a business with a good idea to create a substantial niche for itself, it is important that the name chosen is one that the business can uniquely own, ideally internationally. It should be a name which creates valuable IP – and that means it must be distinctive and capable of being trademarked," Smith says.
---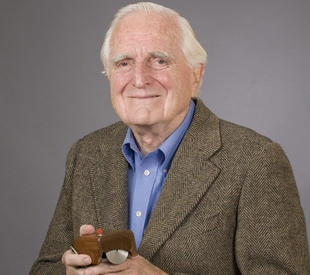 4. Douglas Engelbart
American inventor Douglas Engelbart developed and patented the computer mouse in 1968. You would think he became an instant millionaire, but the patent ran out in 1987, before computer mice were a staple.
Engelbart missed out on billions because of an expired patent.
---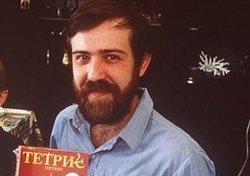 5. Alexey Pajitnov
The creator of the highly addictive video game, Tetris, Russian programmer Alexey Pajitnov fought long and hard for the rights to his game.
He created the game in 1984 while working at the USSR's Academy of Science, but because it was ruled as Soviet government property, it took Pajitnov over a decade to start receiving royalties.
---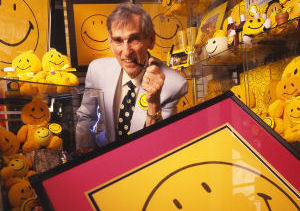 6. Harvey Ball
In 1963, American commercial artist Harvey Ball noticed that employee morale was low around the insurance company he was working at.
Seeking to turn those frowns upside down, Ball created the yellow smiley face we've all come to know and love.
Ball never copyrighted his design, but earned $45 for the original design.
---
The digital economy has democratised marketing, giving small and medium businesses the chance to reach a global audience without traditional barriers to entry that only larger corporations could scale in the past. However, if these small businesses don't take steps to protect their intellectual property (IP) they can risk losing out.
"Nowadays, SMEs are exposed to a global audience in ways that simply did not occur in the industrial era. We have more businesses today than we've ever had before, and because they can market to a global marketplace it is important for them to pick names which can help them to stand out, while not infringing on the rights of others," Smith explains.
Smith's latest book Intellectual Property Revolution, explains how to successfully manage IP assets, protect brands and add value to your business in the digital economy.
Here's more on how the digital economy is changing IP.
Related Topics